Bang & Olufsen commemorates its 90th Birthday with the Love Affair Collection.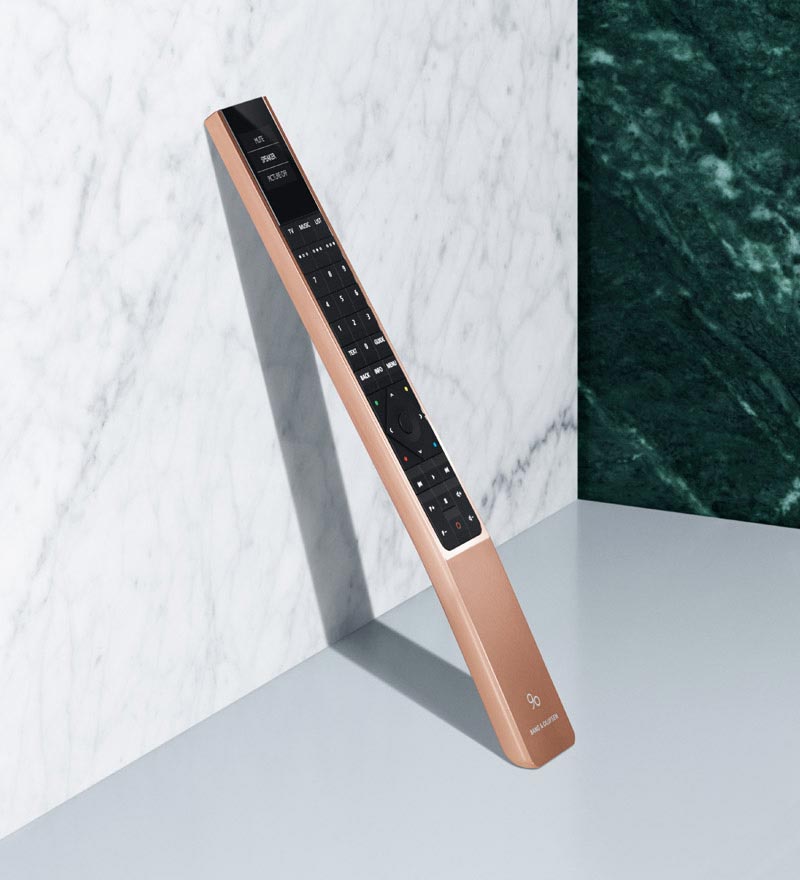 Rose gold is experiencing a renaissance in the jewelry industry.While white gold represents friendship and yellow gold means fidelity, rose gold represents love. Keeping with the surge in interest towards rose gold, Bang & Olufsen announced The Love Affair collection. Six of the brand's current products were rejuvenated with a new palette option. The radiant and romantic Rose golden nuance is achieved through a unique dyeing process.
During the roaring 20s, Peter Bang and Svend Olufsen started their journey into technology when it was still an almost magical phenomenon, and with the accompanying flourish of Art Deco, it was clear that luxury, glamour and exuberance were at the heart of the time. Fast-forward 90 years, Bang & Olufsen launched a collection that captures the mood and style of the time, setting the stage for a love affair that could last the ages.
"We see this exclusive collection as a living illustration of the love affair that has lasted from our origin, where the passion and dedication to craftsmanship and quality of two Danish engineers Peter Bang and Svend Olufsen has caught the attention of people all over the world," states Marie Kristine Schmidt, VP Brand, Design and Marketing.
The Love Affair Collection consists of the following six current products: the recently launched BeoVision Avant 85, the all-in one entertainment solution BeoVision 11-46, the BeoRemote One, the popular magic-touch BeoPlay A9 music system and the lightweight BeoPlay H6 headphones. The collection also includes the slender and straight-lined BeoLab 18 with a new walnut lamella front and a cabinet in an elegant rose golden version.