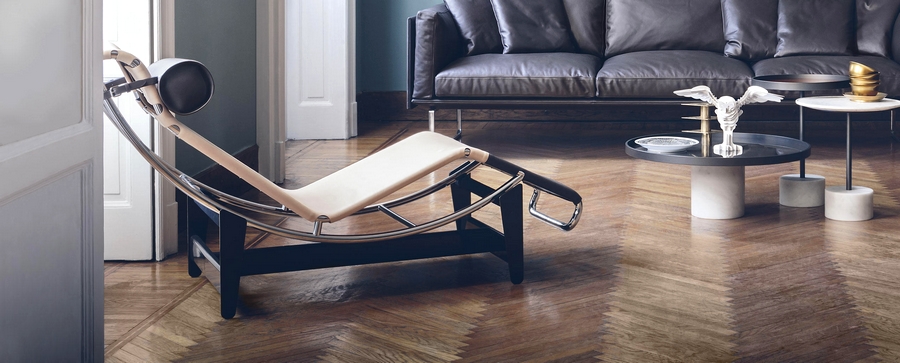 Handcraftsmanship is needed to give shape to an ideal, says Cassina marking five decades of its LC Collection (Le Corbusier, Pierre Jeanneret, Charlotte Perriand), icons that many try to imitate. For 50 years the originals are only Cassina. Indeed, these authentic classics never stop telling the future.
2015 is an important year for Cassina which will coincide with the commemoration of the 50 years since Le Corbusier passed away.
For this half a century anniversary of LC Collection, Cassina celebrates the icons by Le Corbusier, Pierre Jeanneret, Charlotte Perriand, with a film which traces its history and innovative production process.
Through the LC50 initiative, the collection's products assume new colours and eco- friendly content for a reduced impact on the environment, with the transfer to trivalent chrome (CR3) for all of the frames and the introduction of a new collection of organic leather.
Le Corbusier, Pierre Jeanneret and Charlotte Perriand were all particularly conscious about the importance of the environment and nature was often a central theme in their works. They had a joint mission to restore the connection between nature and mankind in architecture and urbanism. Continuing its quest for innovation, Cassina's future-minded approach has led the company to research the industrial process adopted by its suppliers in the production and disposal of chromium plated frames.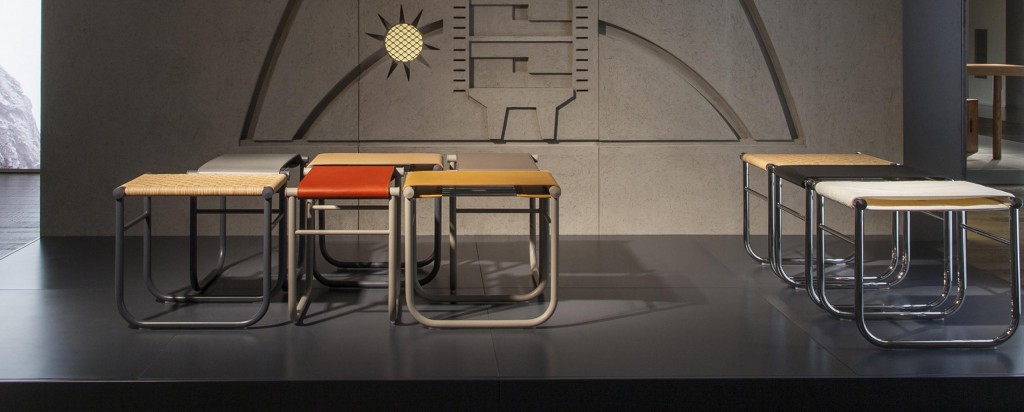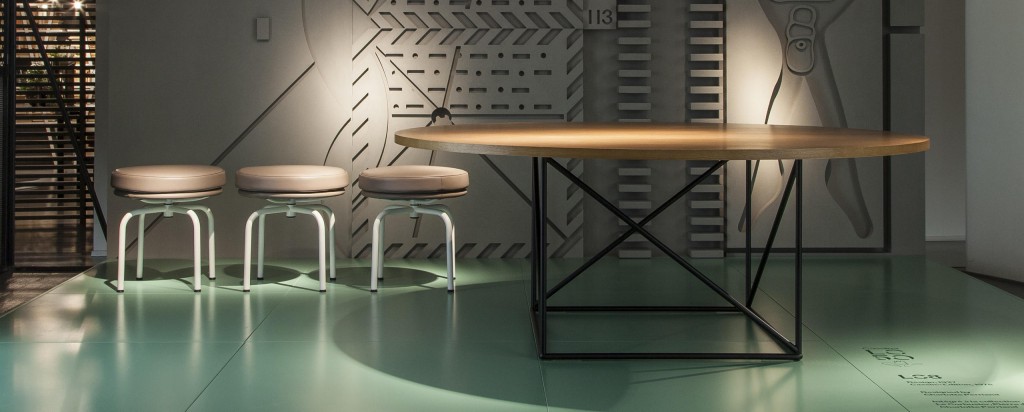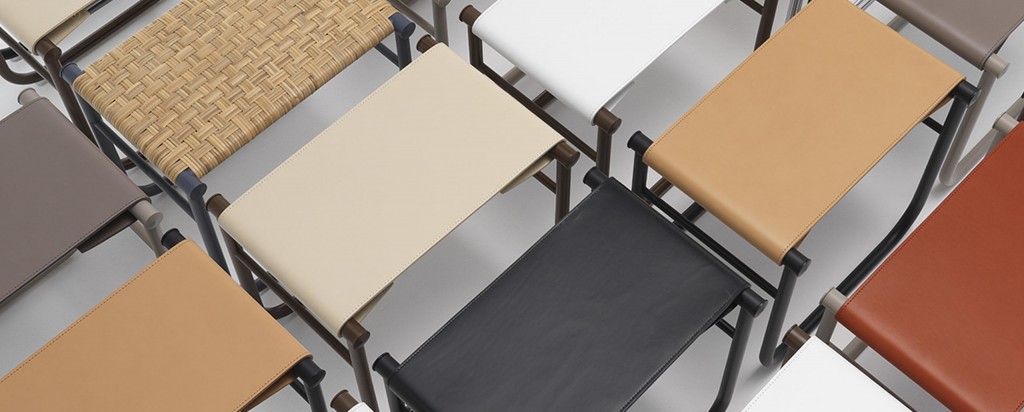 The use of hexavalent chromium, a method still implemented by the furniture industry to protect from metal corrosion and increase aesthetics, is destined to become obsolete as the automobile industry has anticipated. Hexavalent chrome plating chemicals can be carcinogenic when inhaled during the production cycle due to thehazardous waste created. Considering this, Cassina has made a conscientious decision to only employ a trivalent chromium plating process for the frames of the LC Collection, a safe and considerably less toxic alternative to hexavalent chromium thanks to lower chromium concentration levels, less air emissions and consequently less toxic waste.Cassina will therefore be able to guarantee safer production processes not only for this collection by the end 2015, but also for the entire Cassina collection to follow in the immediate future.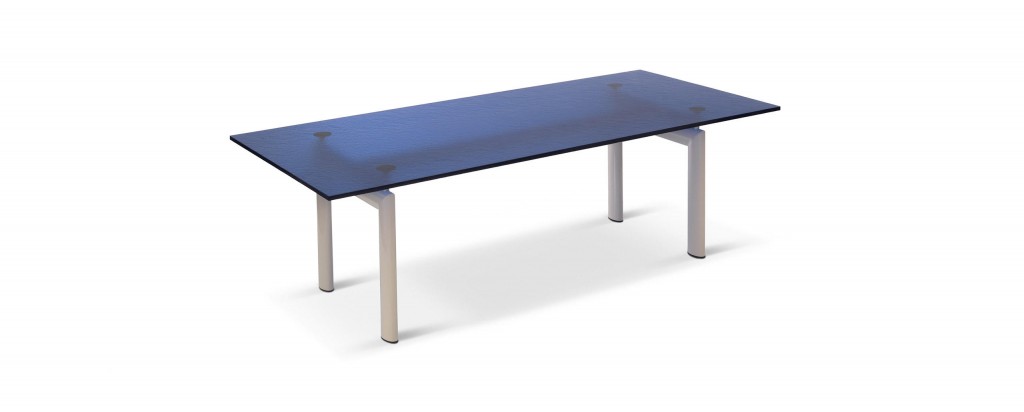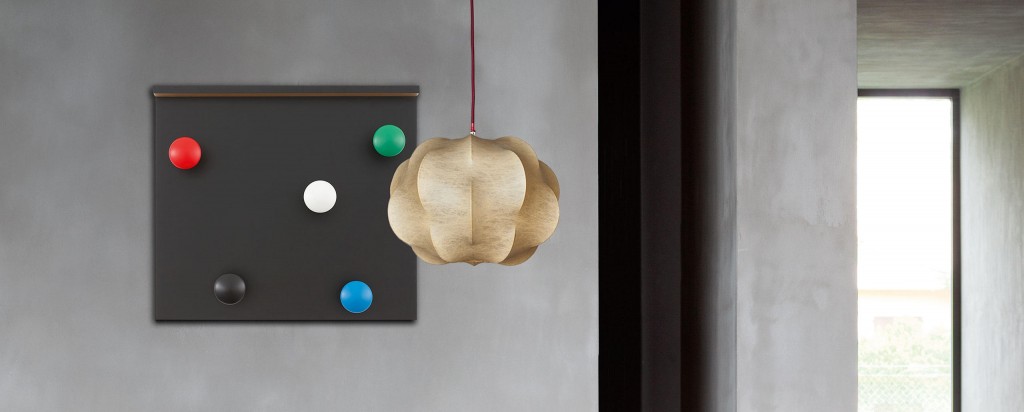 The brand's decision to eliminate hexavalent chrome will be applied to all phases of the production cycle, including the tanning process of the leathers which will become
wholly organic. By eliminating these toxic chemicals, the negative impact on the environment will be greatly reduced.
A new soft fabric was also introduced, which resembles leather but is made from a combination of polyester and polyurethane. This microfiber textile has a reduced environmental impact as it is made without solvent or metal based dyes, uses 70% less water and generates 35% less CO2 in the production process.