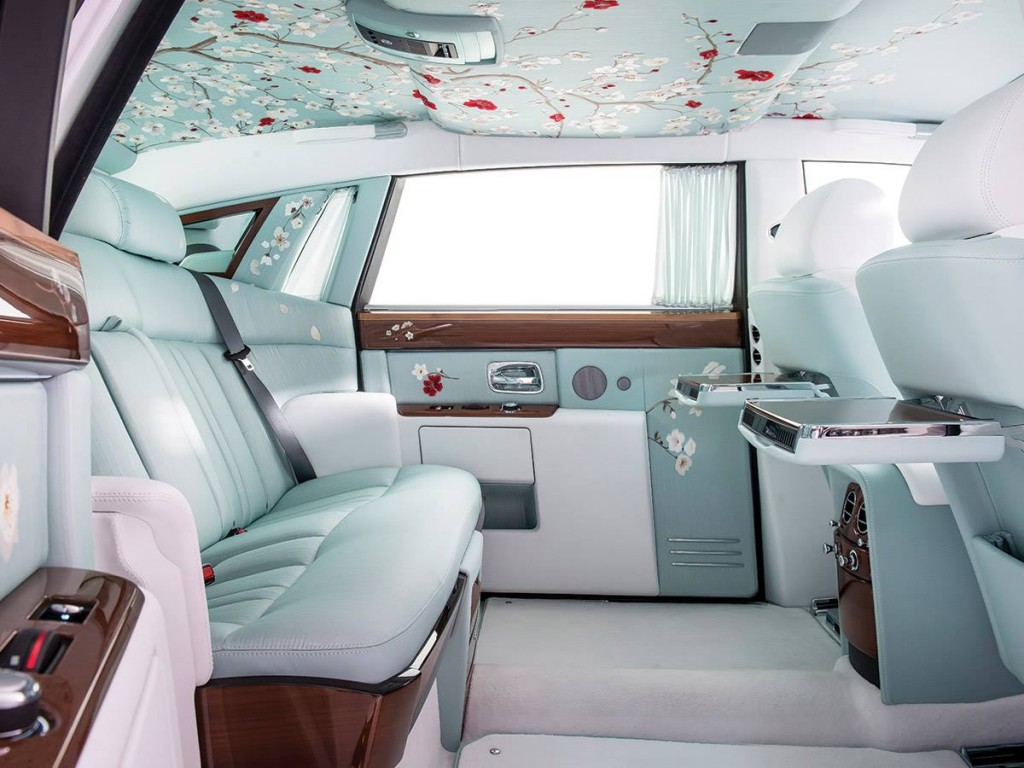 Limited to just one unit. According to Rolls-Royce Motor Cars, its latest creation Serenity Phantom is "a scene of complete calm, and a bespoke masterpiece," so it is no possible to replicate it on a large scale. In fact, the most opulent interior of any Rolls-Royce Phantom in history is a bespoke study celebrating the forgotten art of
dressing a car interior in silk. The cabin is covered in hand woven, hand-dyed, hand- embroidered and hand painted silk.
"Recline beneath a delicate blossom tree, painstakingly hand-painted and embroidered into silk. Ruby Chaplets and Mother of Pearl flash into your peripherals from the clock face and dials, all set into Smoked Cherry Grain Veneers. This is the atmosphere in the interior of the new Serenity Phantom.
"Take the best that exists, and make it better". A quotation attributed to one of the founders of the world's most illustrious car manufacturers. Giles Taylor, Director of
Design for Rolls-Royce Motor Cars, has done just that. Recognising the trend of individual personalisation and subsequent rise in Bespoke customer commissions, the automotive visionary has complemented the most prestigious Bespoke Design Team in the world by adding outstanding talent from new arenas.
Two young, female, textile design prodigies, Cherica Haye and Michelle Lusby, have joined Rolls-Royce collective, tasked with fulfilling the requirements of discerning Rolls-Royce customers who wish to make their cars unique.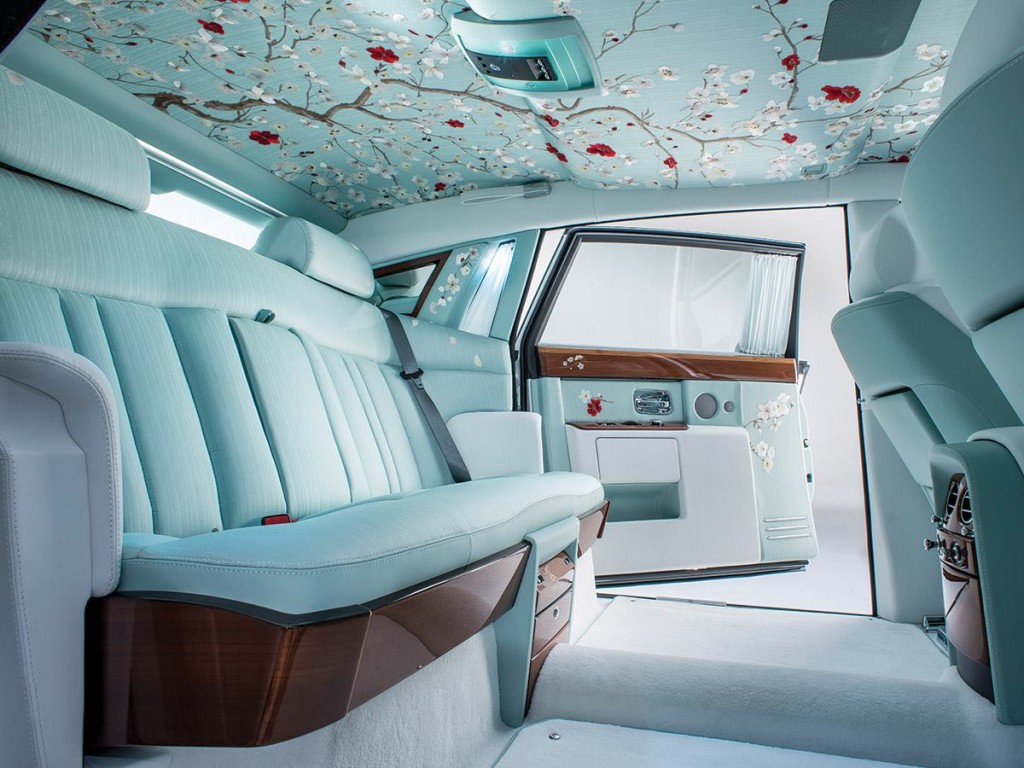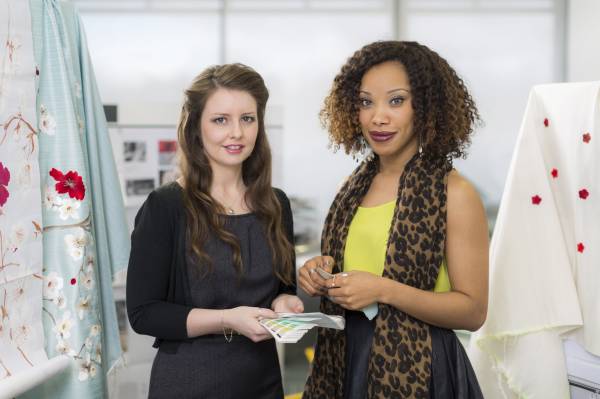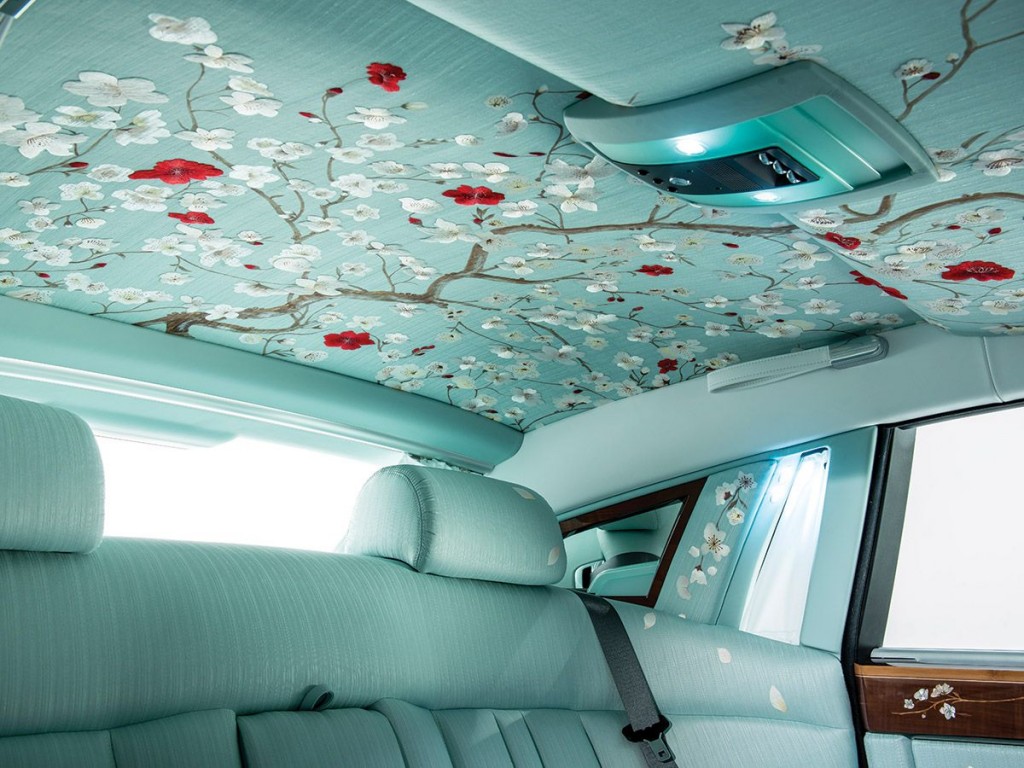 Haye and Lusby join Rolls-Royce Motor Cars from two of the UK's foremost textile design schools. "It is imperative that we connect with these designers when their creativity is in abundance, fresh from university and design colleges. Cherica and Michelle bring with them a deep understanding of different textures and applications in design; when combined with the existing expertise of the Bespoke team we can reach new boundaries in automotive design, allowing us to incorporate precious, beautiful and natural materials in our motor cars," Giles Taylor commented.
"Over recent years we have seen the merging of art forms," he continued. "Industries are less segregated and compartmentalised; boundaries are blended between art, design and contemporary culture. Rolls-Royce Motor Cars spans these industries, marrying contemporary vision and skilled craftsmanship with excellence in design and engineering.
"This merging of industries, with luxury at the heart, of which Rolls-Royce Motor Cars is at the core, provides us with an opportunity to offer our customers much more than just a motor car. Taking the finest practises and techniques from these industries allows us to satisfy our customers' requirements, reinforcing Rolls-Royce Motor Cars as the pinnacle of a hybrid of design, fashion and engineering excellence."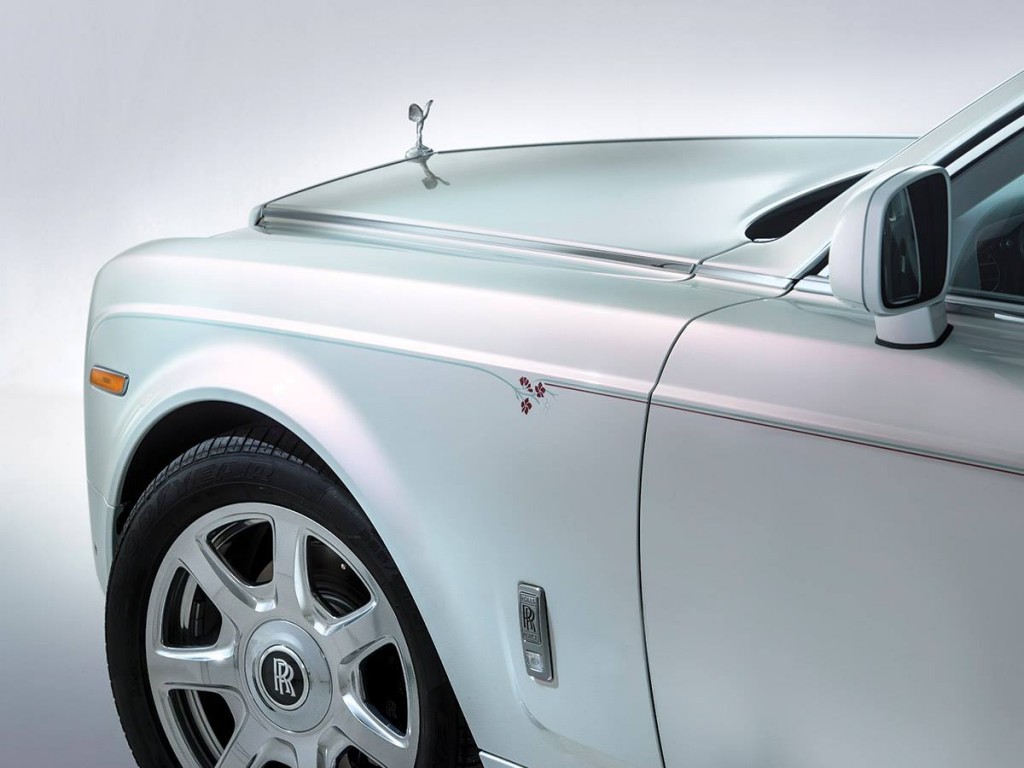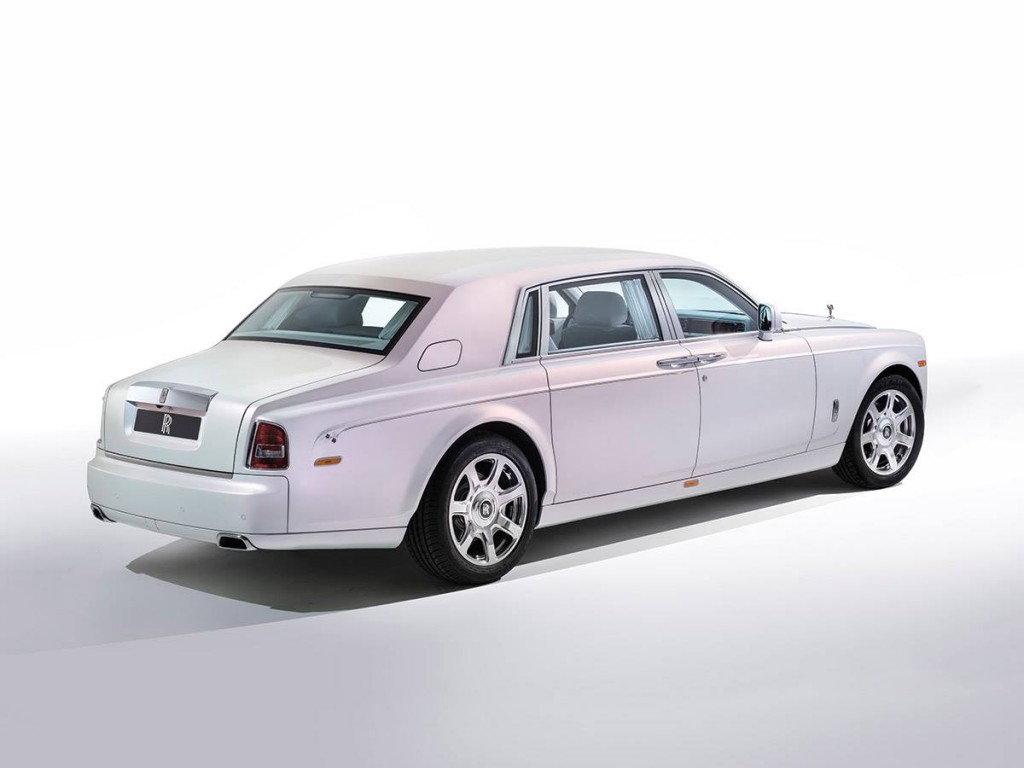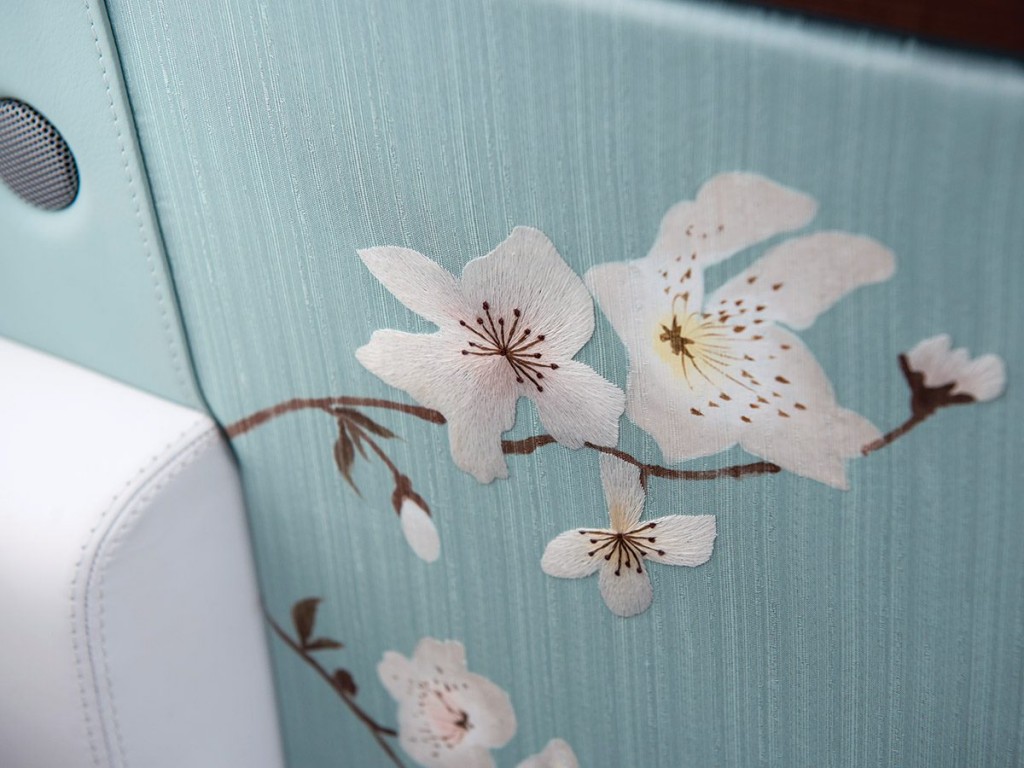 Haye and Lusby reside in the Colour and Materials department. Responsible for designing exterior paint and leather colours as well as interior textures, they select colours and trims which will complement each other, working closely with the exterior and interior automotive designers.
"Colour and Material Design is the common thread throughout every human's life," says Haye. "I don't just mean fabric; much of what we take for granted has been designed specifically to create a certain atmosphere or impression, or to evoke a particular emotion. The combination of materials is as important as the design itself; these elements go hand in hand."