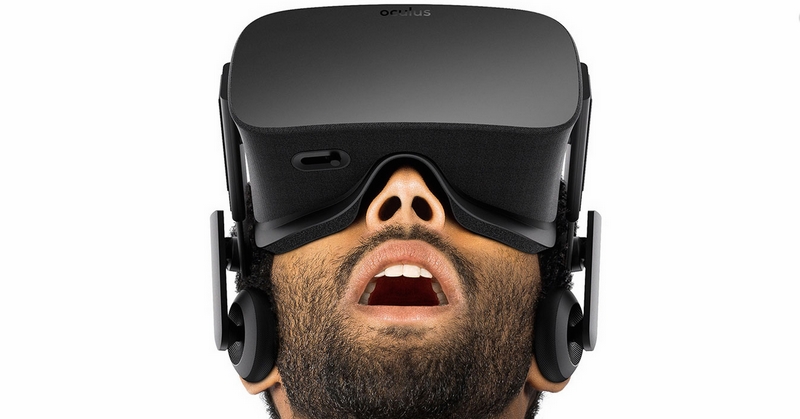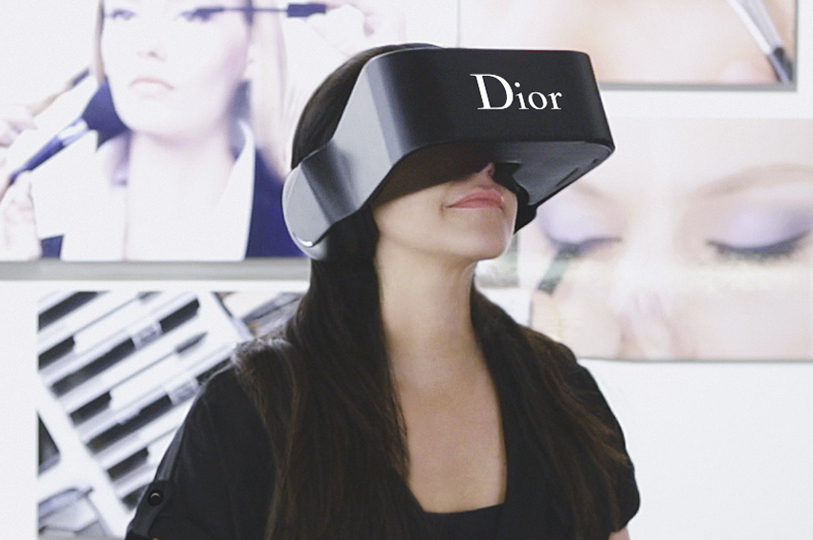 ---
This article titled "The ideal shopping experience: can technology deliver?" was written by David Benady, for theguardian.com on Monday 7th December 2015 16.34 UTC
Rapid technological advances have turned shopping into a non-stop laboratory for testing out new ways to entice shoppers to tap their plastic and get spending. Shops are roadtesting everything from virtual reality headsets and magic mirrors to digital mannequins, while self-service checkouts have become commonplace in supermarkets. At the same time, apps, m-commerce websites and location-based advertising is turning your mobile phone into a shopping device.
But in the rush to embrace the future, retailers risk leaving shoppers behind. It's all too easy to forget that technology is purely a means to creating a more convenient, personalised offering – not an end in itself.
With this in mind, the Guardian brought together a group of senior retailers, marketers and ad executives for a roundtable discussion sponsored by location-based mobile advertising company xAd. The discussion featured insights into how technology will change the way we shop in the future. Wider trends in retailing – from changing attitudes to consumption, to the fluctuating fortunes of the economy – were also touched upon.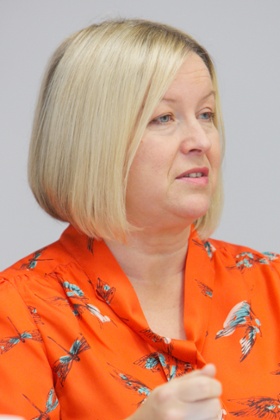 Participants were mostly positive that retail will change for the better over the next five years, but some were concerned about the scope for installing hi-tech gadgets for their own sake. "Technology is not your source of innovation," said Runar Reistrup, chief executive of Depop, a marketplace mobile app for independent retailers. "Your source of innovation is the changing needs of customers. You need to innovate on value. Technology can help you find that value and scale it."
This view was shared by John Vary, innovation manager at John Lewis. "It's got to the point now where we can do pretty much whatever we like with technology," he said. "The question is: how can we humanise it to the point where our customers, no matter what their demographic, can actually engage in a way that is beneficial?"
John Lewis is experimenting with virtual reality headsets to create a virtual shopping catalogue where customers "can actually walk through the space, encounter the fireplace and feel the heat," Vary said. Although he warned: "We've seen a lot of immersive technology where the quality hasn't been great. It has to be believable."
Creating a hi-tech world with human needs at the centre of it will mean blending new and old, said Sally Bendelow, creative product director at Notonthehighstreet, a website for independent sellers. "We yearn for the past as the antidote to the smoothness of the smartphone, the computer and the TV. We crave the sensory experience balanced with the technology," she said. "You have the extreme of augmented reality, but then you have the other extreme of a pop-up shop where you eat, play and smell." Announcing the website will look at selling goods through 3D printing, she added: "But what is the antidote to this smooth technology? You've got to do both."
Technology fever is gripping retailers as they seek to outbid their competitors with the latest innovations. But this rush to the future will inevitably hit the buffers of what is practically possible. Andy Harding, chief customer officer at House of Fraser, said that the chain has tested beacons, which use Bluetooth technology to send alerts about offers and merchandise to shoppers' mobiles as they enter the store. It has also tried out "shoppable mannequins", where you point your phone at the outfit worn by a dummy to get further information and a chance to buy the styles. Another innovation has been "shoppable windows", where customers can scan items in shop windows with their phones and buy them through e-commerce.
"We're trying to connect consumers with the physical and the digital in a retail environment, centring it around the customer," said Harding. "The latter is where we're falling down a little bit; we have lots of disparate databases of information. But until we can present a cohesive and sensible experience, where you recognise a customer automatically and can present personalised recommendations, we have a problem."
He was somewhat pessimistic about what developments will be possible in five years, especially for retailers with systems that have been in place for more than a century. "You've got to do a heart and lung transplant on a lot of our systems to present a platform that will deliver the stuff we are talking about," he said.
Using data about customers to create a more compelling experience is at the heart of the challenge for physical and digital retailers. Amazon is perhaps the most advanced retailer in the way it uses data, with algorithms that make personalised product recommendations. But others, especially those on the high street, are struggling to get up to speed on using data about customers.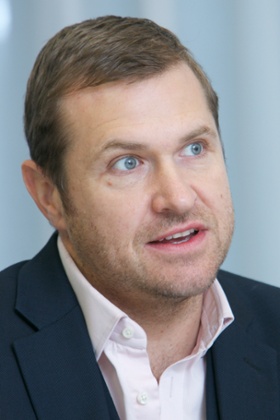 Edward Armitage, e-commerce director at bookstore chain Waterstones, said that the chain is revamping its loyalty card and launching it on mobiles. It will use sales data and customer behavioural data to help staff make recommendations via the phone when customers are in the shop. "You will be able to access all of our shop inventory from the phone with personalised recommendations," he said. "We are really incentivising them to use our website – to use mobile. When they do that, they become much more valuable customers."
He also said that he believes that Waterstones can carve out a niche against Amazon on the more "nuanced" aspects of customer experience.
Kate FitzGerald, head of owned media strategy at Tesco's data arm, Dunnhumby, said that the Tesco Clubcard loyalty scheme connects a number of sources of data to build a rounded view of customers: "How do you create, at scale, an experience for customers that is like going into a local store and being recognised as a local person in that store? How do you drive that recognition that you wouldn't necessarily get in other retailers?"
She added that co-creation between retailer and customer – "actually involving customers in product creation" – is essential if customers are to feel in control.
Guy Cheston, media sales director at Harrods, said that the store has used virtual reality headsets to offer walk-throughs of £10m penthouse apartments marketed by its property arm. It has also run campaigns using store windows enabled with near-field communication technology. He added that big wins from in-store Wi-Fi and the use of beacons could be improved insight for retailers and brands into a customer's journey to making a purchase, as well as recognising key customers as they visit the store.
Over the next five years, smartphones will become a vital tool in advertising and creating offers for shoppers, said James Davies, head of channel partnerships and trading at xAd. He said that the mobile ad industry is focusing on people's current and historic location, but added: "We haven't got on to the signals that can be pumped out from devices, like: how fast are you going; how quickly did you get from A to B? That could give us a better understanding of people's journey patterns in the physical world and be related to customer journeys from a shopping perspective." This, he believed, could help retailers and brands tailor more relevant advertising to consumers.
Meanwhile, Scott Ross, chief technology officer at DigitasLBi, said that a big change could occur when the current digital native generation of teens grows up and gets shopping. They will know how to use the tech to outsmart retailers – learning the triggers for promotions, for instance, and recreating them to get discounts.
Francis Nicholas, digital marketing manager at Iglo Foods, which markets the Birds Eye frozen food range, said that he thought technology would take longer to embed in food retail than other areas, such as fashion – especially with the long tail of 7,000 independent retailers through which Iglo products are sold. He said he believes that it's often the children of independent retailers that drive their parents to consider digital innovation in their stores.
Hemal Kuntawala, head of Marks & Spencer Venture Labs, said that M&S is testing out an online personal shopping service that arms shoppers with an online personal stylist. "We have seen average order value increase by up to 20 times," he said.
Traditional retailers have a strength that new e-commerce retailers lack, which is the power of their brands, said Ben Sutherland, chief performance officer at iProspect. "You should be taking advantage of what is effectively your biggest asset, and that's your brand – the way people feel about you," he said.
Over the next five years, retailers will test out the latest technology and try to amass as much data as possible about their customers. But, whether high street or digital, they will need to remember that many people want human input in their shopping experience. Combining hi-tech with humanity will be the route to success for many retailers.
At the table
Shane Hickey (chair), business journalist, the Guardian
Edward Armitage, e-commerce director, Waterstones
Sally Bendelow, creative product director, Notonthehighstreet.com
Guy Cheston, media sales director, Harrods
James Davies, head of channel partnerships and trading EMEA, xAd
Kate FitzGerald, head of owned media strategy, Dunnhumby
Francis Nicholas, global head of digital marketing, Iglo Foods Group
Andy Harding, chief customer officer, House of Fraser
Hemal Kuntawala, head of M&S Venture Labs
Runar Reistrup, chief executive, Depop
Scott Ross, chief technology officer, DigitasLBi UK
Ben Sutherland, chief performance officer, iProspect
John Vary, innovation manager, John Lewis
This content has been sponsored by xAd (whose brand it displays). All content is editorially independent. Contact: Nicola Hudson (nicola.hudson@theguardian.com). For more informatoin on debates, visit: theguardian.com/sponsored-content.
guardian.co.uk © Guardian News & Media Limited 2010
Published via the Guardian News Feed plugin for WordPress.