It's the race everyone wants to win.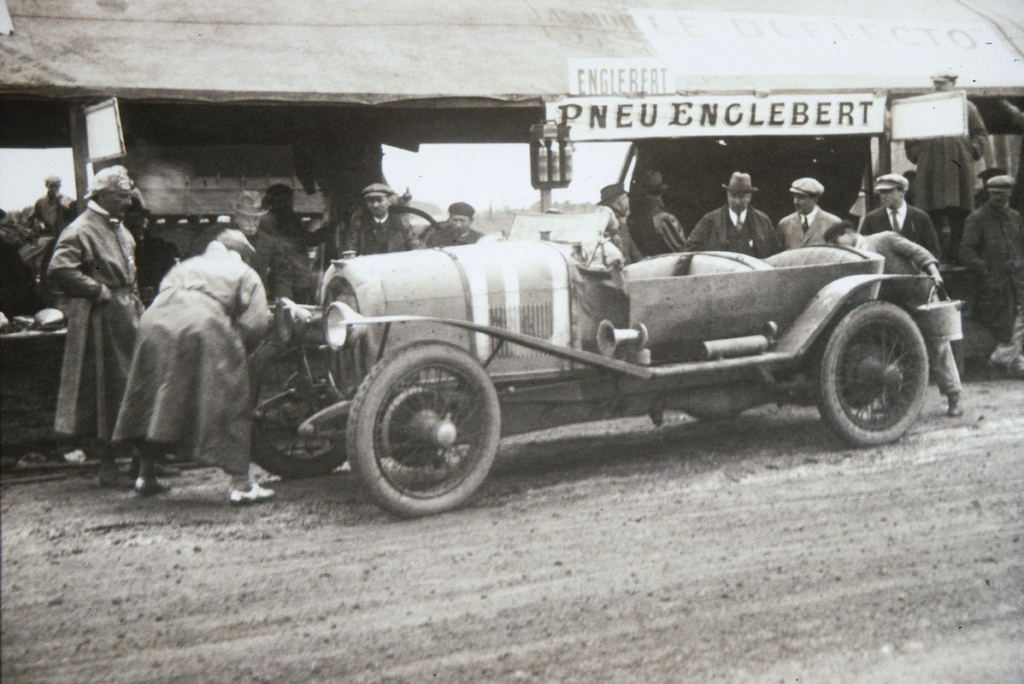 Le Mans 24 Hours race remains the toughest test of automotive technologies for the future and will be particularly important this year (June 14-15, 2014) as Porsche will return, utilising a completely new hybrid prototype race car, to join the traditional battle between Audi and Toyota for the overall win. Other all-electric or hydrogen-powered prototypes will be competing on the 13.6 kilometre circuit, to which more than 250,000 spectators will make the annual pilgrimage.
Practically none of the racing teams, manufacturers of automobiles and accessories, sponsors and, of course, race drivers can resist the attraction of a possible victory at Le Mans.
To celebrate this historic endurance event, the 84th Geneva International Motor Show (March 6-16, 2014, Geneva, Switzerland) will be presenting an exceptional exhibition dedicated to Le Mans 24 Hours Races Cars. With the collaboration of the ACO (Automobile Club de l'Ouest), who organizes the Le Mans 24 Hours Race, a special display will bring together 20 former Le Mans race cars which will trace the history of this greatest of all automobile races in the world.
Created in 1923 through initiative of the ACO, this premier long distance automobile race has become an event not to be missed, given its long history of monumental racing achievements – and also tragedies. It ranks with the Monaco Grand Prix, the Monte-Carlo rally, and the Indianapolis 500 as the top (and most challenging) motor races in the world. This mechanical marathon run in the Sarthe region has become almost mythical in terms of its evocative format running twice
around the clock, and the intensity of the competition it generates has become legendary. In 2012, a survey by the prestigious American National Geographic Society placed the Le Mans 24 Hours Race at the top of all sporting events in the world, ahead of the Olympic Games and the Football World Cup.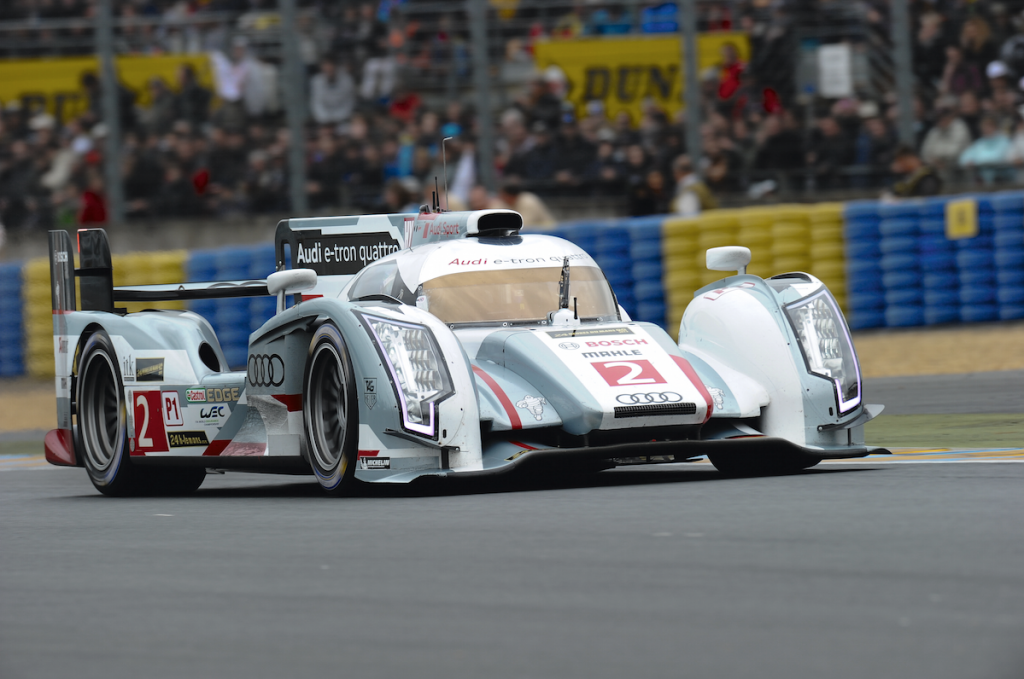 Le Mans 24 Hours heroes will be celebrated again over an 1800 square metre display area in the new Hall 3 at Palexpo. From the Chenard & Walcker which won the first race in 1923 to the formidable Audi R18 E-Tron Quattro Hybrid, which won last year's race, the display will pass through the unforgettable Bentley Speed Six, Ferrari 166MM, Jaguar (D-type and XJR9), Ford GT40, Matra 670, Porsche (917, 956 and GT1) and Peugeot (905 and 908), providing an eye-watering aesthetic experience as well as evoking a range of great memories and emotions.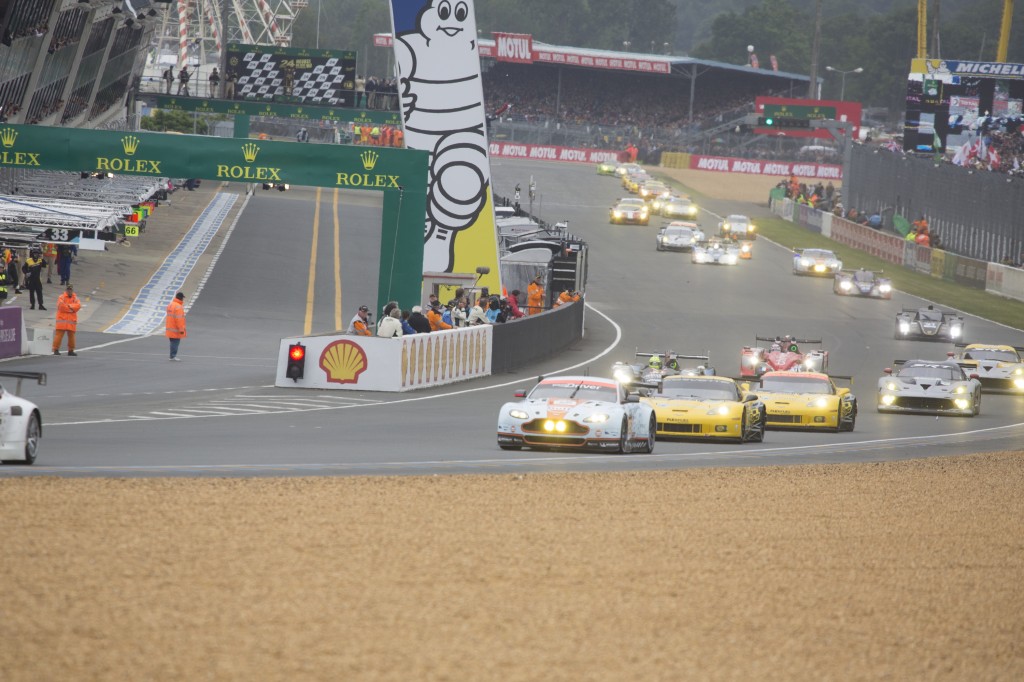 The 20 race cars in the Le Mans 24 Hours exhibit are:
1923: Chenard & Walcker Sport (Lagache-Léonard, 1st);
1929: Bentley Speed Six (Barnato-Birkin, 1st);
1933: Alfa Romeo 8C 2300 (Nuvolari-Sommer, 1st);
1937: Bugatti Typ 57 (Wimille-Benoist, 1st);
1949: Ferrari 166 MM (Chinetti-Mitchell Thompson, 1st);
1954: Jaguar Type D (Hamilton-Rolt, 2nd);
1958: Ferrari Testa Rossa (Gendebien-Hill, 1st);
1966: Ford GT40 MkII (Amon-McLaren, 1st);
1970: Porsche 917K (Attwood-Herrmann, 1st);
1974: Matra 670B (Larrousse-Pescarolo, 1st);
1978: Alpine Renault A442B Turbo (Jaussaud-Pironi, 1st);
1980: Rondeau M379B Ford (Jaussaud-Rondeau, 1st);
1989: Sauber Mercedes C9 (Dickens-Mass-Reuter, 1st);
1991: Mazda 787B (Gachot-Herbert-Weidler, 1st);
1991: Jaguar XJR9 (Boesel-Ferté-Jones, 2nd);
1992: Peugeot 905 (Blundell-Dalmas-Warwick, 1st);
1998: Porsche GT1 (Aïello-McNish-Ortelli, 1st);
2000: Audi R8 (Biella-Kristensen-Pirro, 1st);
2009: Peugeot 908 (Brabham-Gené-Wurz, 1st);
2013: Audi R18 E-Tron Quattro (Duval-Kristensen-McNish, 1st, Faessler-Lotterer-Tréluyer, 1st in 2012).