Emilio Pucci brought Spring to Milan Fashion Week. Vibrant looks for Spring/Summer 2017.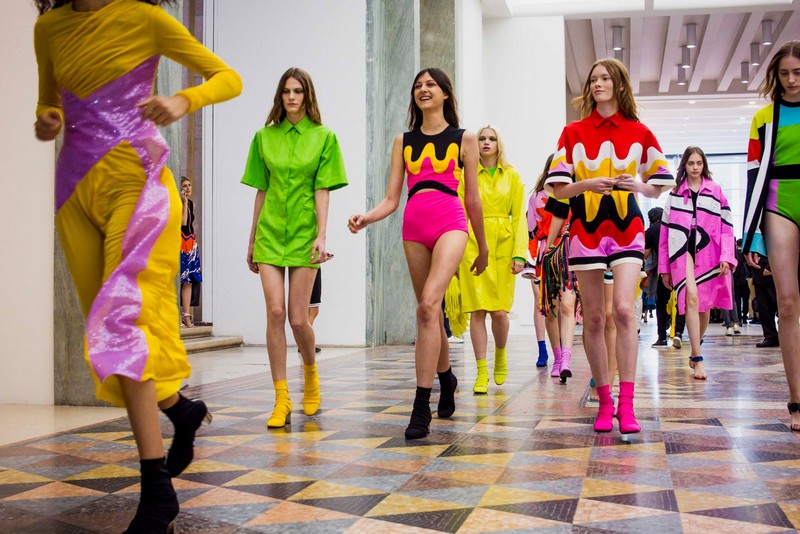 Knotting as a spontaneous gesture. Graphic and flashy world-known Pucci prints are omnipresent in the Spring/Summer 2017 collection wrapped in a palette of clashing neon hues. Creative Director Massimo Giorgetti reinvents the classic Pucci jersey by using it for knotting, draping and semi-sheer pieces. The collection is made almost entirely in jersey, including boots, "put through the NOW accelerator." The next season's jersey looks just like poplin or tulle. On the runway, long and fluid combos cling to the body like beachwear or outerwear cinched at the waist.
The accessories portfolio is enhanced with tribal motifs and big raffia hats, emblematic of the adventurous spirit that inspires the Spring pieces.
Bersaglio and Labirinto prints and intarsia are rendered tribal. But there is enough place for glazed surfaces and visors.
This is a wardrobe for the globe-trotting wanderer, with a tribal feel. The beachwear is a statement, while the dresses in Emilio's original palette will fit into a mini pocket to travel easily.