The City of Essen, which is the only European city to have been awarded the titles Capital of Culture (2010) and European Green Capital, is entering into a green decade in 2017.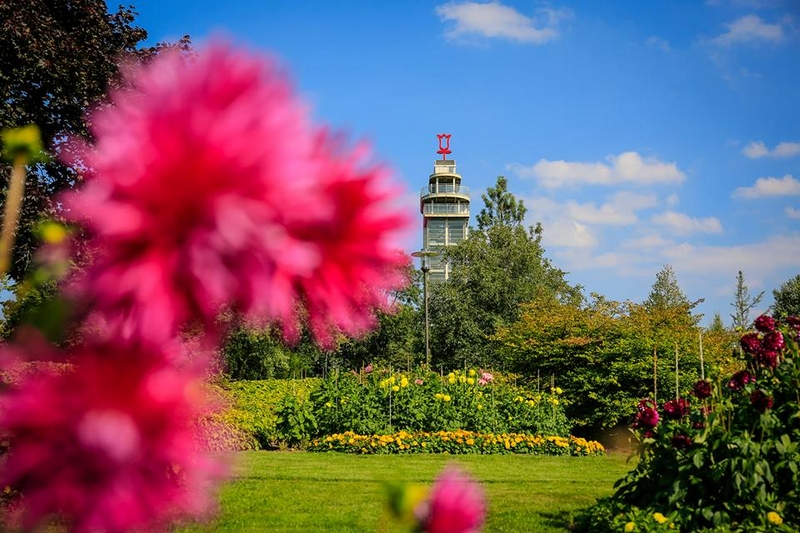 The City of Essen is officially the European Green Capital. The Lord Mayor of Essen Thomas Kufen launched the title year.
The award "European Green Capital 2017" was bestowed on the City of Essen by the European Commission. The title is awarded to a European city, which has demonstrated high environmental standards and follows ambitious targets for further improvement of environmental protection and sustainable development on a permanent basis. Essen is the greenest city in North Rhine- Westphalia and the third greenest city in Germany. Over the course of the Green Capital year, numerous events, congresses and citizens' projects will take place, in order to trigger sustainable processes and developments, which secure and enhance the quality of life in the City of Essen on a permanent basis.
The two rivers flowing through Essen form important elements of the Green Capital year. The Emscher, once the wastewater river of the Ruhr Area, is currently being renaturalised by the Emschergenossenschaft until 2020 as part of a century project. And from this May, it will be officially allowed to swim again in the Ruhr at a swimming spot at Lake Baldeney. The "Storm and Water" performance took the visitors away into a mystic seascape containing a fierce fight for water as elixir of the world. The exhibition "Occupied", which consists of 20 mobile toilet cabins, displayed sanitary culture and the paths of wastewater.
The mobility of the future will often be at the centre of attention in 2017, with cycling being one of many aspects. "Bike Beats" gave this means of transport a voice at the weekend by forming a cycling orchestra with sounds created with saddles, spokes, air pumps and bike bells.
Other important topics for the Green Capital year include climate and energy change, sustainable food and gardening in the city. These were all part of the opening weekend programme in the form of artistic performances and hands-on activities.
Simone Raskob, the head of the City of Essen's environment and building departments, and also project manager of Essen's European Green Capital project, promised: "In 2017, we would like to show our city is bursting with green, not only visibly in parks, gardens and river banks, but also within the hearts and heads of our citizens."
The activity "My Greenery and I" impressively showed how people in Essen identify with their Green Capital: Numerous amateur photographers followed the city's appeal for pictures of the personal green spaces in Essen. The result is an impressive exhibition with 155 pictures.
Over the course of the weekend, the visitors also made a mark for an even more environmentally- conscious future. The unusual entry deposit: a used plastic bag. Thousands of plastic bags will form an impressive piece of art over the course of the Green Capital year.