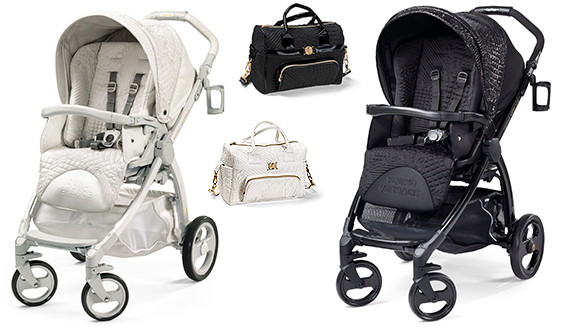 A bold rock 'n' roll style in black neoprene and patent, or a more delicate, romantic style in white faux leather? Unmistakably Versace, The Book Plus from Young Versace is a practical and handy system, perfect for the growth of a child from 0 to 3 years. The Modular System is made up of a super-convenient modular structure that includes a stroller, bassinet and spacious, matching travel bag.
Suitable from birth, it comes complete with a hood and rain cover, adjustable back and leg rests, a five-point seat belt and a cup holder. It boasts 360 degrees agility and is easy to push with just one hand.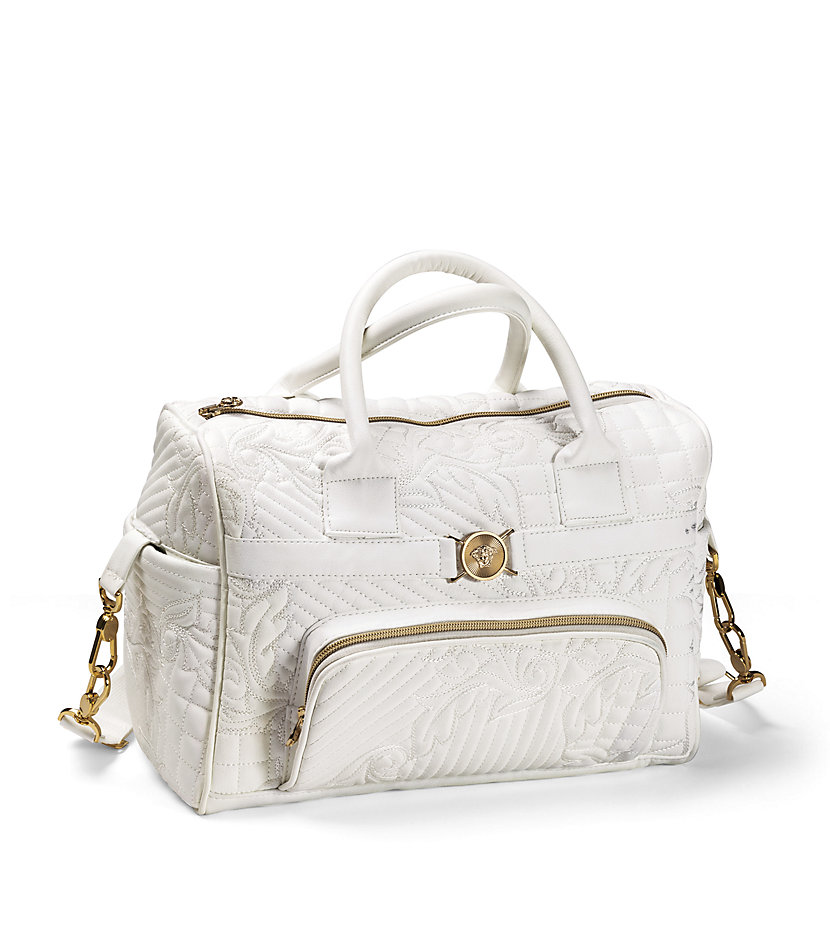 The Navetta XL bassinet is a warm, safe and cosy place for the baby. Suitable for all seasons, it comes complete with a windbreaker and carrying handle. It functions both as a rocking cradle and as a bed thanks to its adjustable base and is easily attached to the Book Plus chassis.
The large quilted Boston bag can be fastened to the Book Plus chassis. It features tone-on-tone 3D-effect stitching and is embellished with golden trims and a Medusa medallion. It comes complete with a changing mat and removable shoulder belt.