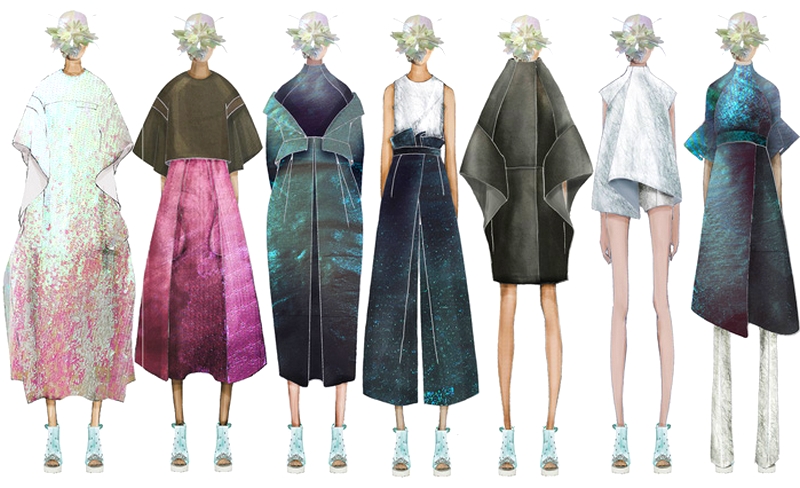 ---
This article titled "The 10 most exciting things that will* happen at New York fashion week" was written by Jess Cartner-Morley, for theguardian.com on Wednesday 9th September 2015 16.31 UTC
1. Caitlyn Jenner will walk for Givenchy
So if you believe everything you read on the internet, Givenchy designer Riccardo Tisci has asked Caitlyn Jenner to walk in the hot-ticket Givenchy show on Friday night, and Kris is all fuming about how literally every other person in her family gets their turn in the spotlight except her and how the fashion industry doesn't give her the respect she deserves, and Caitlyn is flattered but super-nervous about how the show might go down with the transgender community. Some or indeed all of which may turn out to be true. However, while it seems very plausible that Caitlyn might attend the show – Tisci is a longtime champion of transgender equality, having hired Lea T for campaigns long before the cause became fashionable, and Kendall has walked for Givenchy, and Kimye are the undisputed homecoming king and queen of that frow – there is, we should point out, no evidence at all for a catwalk appearance, however awesome it would be.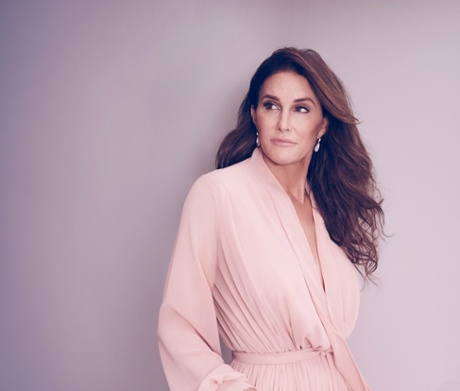 2. Caitlyn won't walk, but Givenchy will be awesome anyway
Givenchy has staged its catwalk shows in Paris since 1952; this season, to celebrate the opening of a Madison Avenue flagship, the house is swapping the city of lights for NYC. So this is huge. What's more, in a move that the New York Times have tipped as "a slippery slope of fashion transformation", Givenchy has given away 1,200 show tickets to fashion students and just actual normal people. This, again, is a big deal: until now, the fashion industry has tended to talk a good game about inviting consumers to "experience the brand", but has stopped short of letting The Norms into The Actual Shows. 'Citing.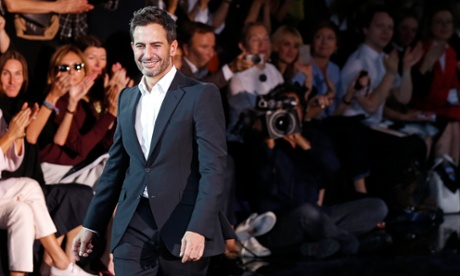 3. The Marc Jacobs party (for the book Gloss, about 70s photographer Chris von Wangenheim) will be the best party ever ever ever
This one is a stone-cold fact, because of the dress code, which I will now repeat in full because even though I have read it 45 times, it never, ever, gets old. It's like poetry, in caps lock. "STRICT DRESS-TO-KILL CODE WILL BE ENFORCED: FUR COATS OVER LINGERIE, LIP GLOSS, JERRY HALL SIDE-SWEPT HAIR, SEQUINS, GOLD LAMÉ TURBANS, PATTY HEARST SYMBIONESE LIBERATION ARMY GEAR, ROGUE, ROLLERINA CHIC, SHEER HAREM PANTS, MINI SKIRTS AND MUSCULAR LEGS, PLATINUM RECORDS AS HEAD GEAR, SEQUINS, GRACE JONES BUTCH REALNESS, GLOSS-Y SKIN, BLEACHED EYEBROWS, SLITS, RIDING IN ON A WHITE HORSE, SEQUINS, SKY-HIGH STILETTOS, MIRRORED AVIATORS, METAL MESH, COWL-NECKLINE HALTERS, OR EYES OF LAURA MARS CHIC. NO FLAT SHOES. NO MATTE SURFACES. NO NATURAL LOOKS."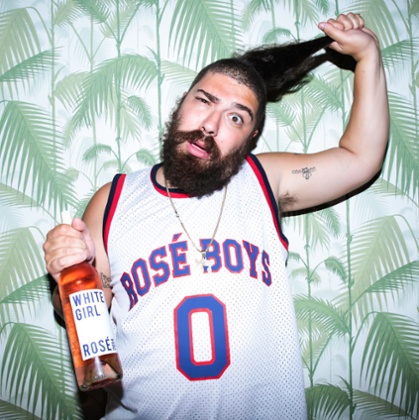 4. There will be jokes
Joshua Ostrovsky, hot new name on the NYFW schedule, is better known to his 5.9million Instagram followers as The Fat Jewish. Having recently signed as a plus-sized male model, Ostrovsky takes another step toward world domination with next Wednesday's presentation of the Dad Fashion Show, which he describes as "an eclectic collection of apparel", celebrating "the moods and personalities of dads of all ages". Ostrovsky's long-term career plan, as recently told to the Hollywood Reporter, is to "get uncomfortably famous, develop a raging drug problem, then spiral out of control and surround myself with people who only want to use me while simultaneously alienating people who actually love and care about me." Welcome to Fashion Week, honey!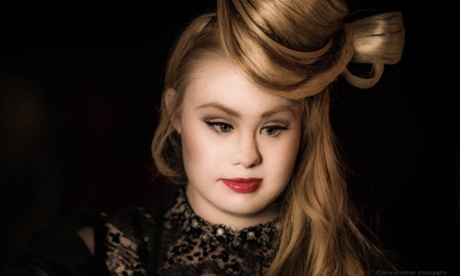 5. Madeline Stuart will challenge catwalk stereotypes
For their runway on Sunday, FTL Moda have cast ("with the utmost pride and joy") 18-year-old Australian model Madeline Stuart, who has Downs Syndrome. She is the second woman with the condition to model at NYFW, following the appearance by American Horror Story actress Jamie Brewer in Carrie Hammer's show in February. Stuart, an advocate for young people with disabilities who has built a huge social media following, is "excited that society is taking so much interest in the disability sector … I think that the message of inclusion is something a lot of people believe in and want to see succeed."
6. Drones will fly over the catwalks, Periscope will transport the Ralph Lauren show to London
Fashion/tech collaborations have come a long way since the days when that phrase meant a branded phone cover. New NYFW sponsor Intel will be flying drones over certain catwalks to show a different perspective, and have collaborated with innovator Francis Bitonti to create a 3D printed dress that "senses the model's adrenaline", Bitonti claims. On Thursday 17th at 10am New York time – 3pm GMT – the Ralph Lauren show will be broadcast around the world on Periscope, and screened on a billboard at Piccadilly Circus.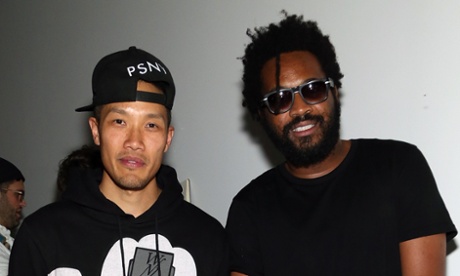 7. All eyes will be on the Donna-less DKNY
Donna Karan, the woman and the brand, bowed out of fashion this summer. Which means that DKNY, now designed by Dao-Yi Chow and Maxwell Osborne, the duo behind the Public School label, makes its first steps into a post-Donna universe when they show on Wednesday. Can DKNY mean something without its founder? The new designers have talked about taking the brand, which began as a label for young career women, but over the years steered into teenybop territory, back to its more grown-up roots. They have promised a collection infused with that signature New York energy, but with no yellow cab cliches. Can't wait. No pressure.
8. Wang will show Paris what they'll be missing
Alexander Wang is soon to part ways with Balenciaga after less than three years as designer. Both sides are all, like, it's a mutual decision, we will always be friends, yada yada; but the rumour is that those flint-hearted Parisians showed our young American hero Wang the door. Cue: Wang amps up his own-label Saturday night NYFW show into a mega, 10th anniversary party. Expect to see: Wang centre stage on the dance floor at the after-party. Someone stop him drunk-texting Francois-Henri Pinault, OK?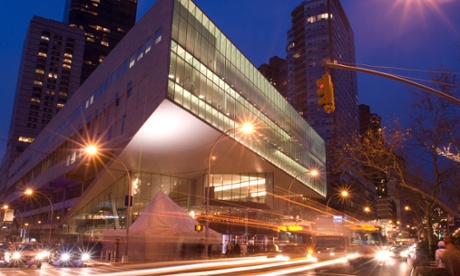 9. Everyone will really, really miss the Lincoln Center
NOT. Note to non-US readers: the Lincoln Center is a bit like Euston Station with fountains. It is not chic. The decision to move the shows downtown, to cooler new venues in Chelsea and west SoHo, will be toasted with craft beers and Old Fashioned cocktails.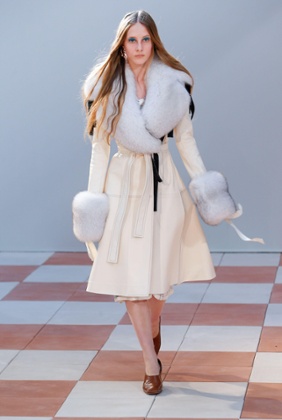 10. If you wear the following blog-bait, you will make the street-style snaps:
We prescribe the following: one Johanna Ortiz blue-and-white striped, off-shoulder top. One Mansur Gavriel satchel-cum-rucksack. Céline "glove" shoes. Easy!*
*Except, all the above are sold out. Consider the fashion gauntlet well and truly thrown.
guardian.co.uk © Guardian News & Media Limited 2010
Published via the Guardian News Feed plugin for WordPress.