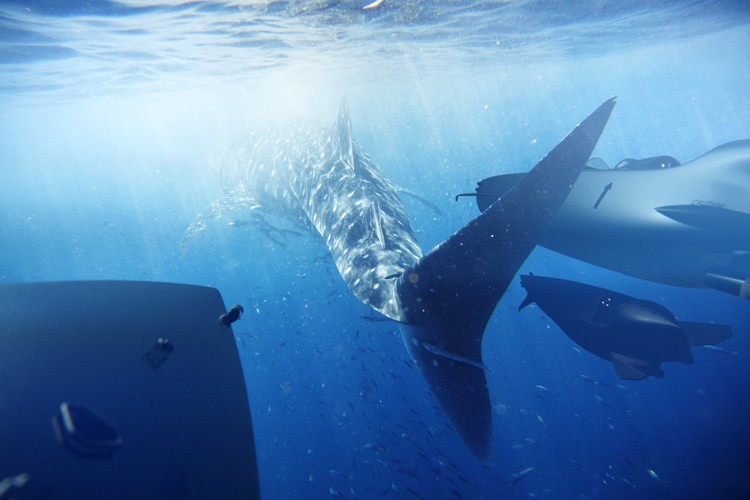 At this year Big Boys Toys Fair (18-21 November 2015, Abu Dhabi), Ortega submersibles will showcase its unique lightweight, electric, fast, stealth submersibles which let you swim with the sharks.
Fully equipped with a trim tank and an on-board HUD supplying important navigational data, supporting dive depths of up to 40 meters / 130 feet, the Ortega boats are capable of fast long range travel either on or under water. The submersibles are stealthiest within 10 meters below the surface. Due to Sonar surface noise and a very low Sonar profile, the Ortega Submersibles are unlikely to be detected. Rubber mounted ultra silent motors, special noise absorbing materials and coating will ensure this low Sonar profile is kept at depths even greater than 10m.
Ortega's modest dimensions and low weight makes for the ideal multi-functional Diver Delivery Vehicle.
Depending on the nature of your mission, the submersibles can be equipped with a range of options such as, 3D Sonar, Magnetometers, underwater A-GPS, FLIR, extra air supply (closed loop) or cargo extensions upward of 450 liters.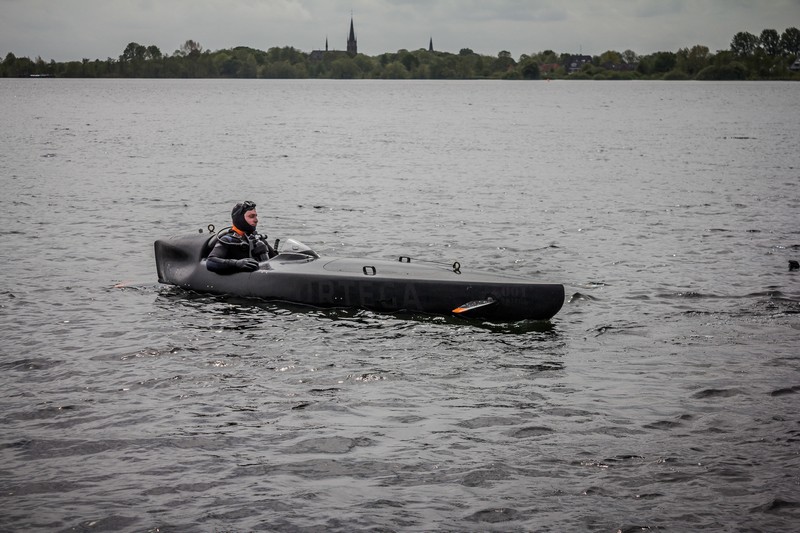 Ortega offers 3 types of submersibles. The Mk. 1A is a single-seater sub especially made for the offshore industry. The Mk. 1B is a two-seater sub suited for exploration, research and port security. The second operator is able to operate the boat too or control a ROV connected to the Mk. 1B.
Ortega Mk. 1C is a three-seater sub specially made for Special Forces. The Mk. 1C is developed to be an undetectable submersible capable of delivering Special Forces and their equipment safely and comfortably to their operation from an over-the-horizon drop off point.
The Mk. 1C is compatible with Low Altitude Parachute Extraction Systems, underwater submarine launches or just under slung from a helicopter.