---
This article titled "The 10 best model reinventions" was written by Kathryn Bromwich, for The Observer on Friday 27th March 2015 12.00 UTC
Cara Delevingne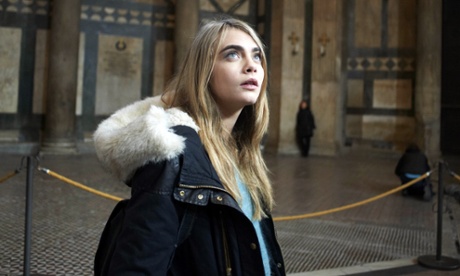 There seems to be no end to Cara Delevingne's talents: muse, trendsetter, international heartbreaker, lion tamer, Pharrell Williams's waltzing companion, soon-to-be Beyoncé collaborator. OK, lion tamer is a bit of a stretch, but the lion cub she controversially cuddled for a Tag Heuer shoot did look domesticated. Now she has made her feature film debut in Michael Winterbottom's dramatisation of the Meredith Kercher murder, The Face of an Angel, out this week. Reception to the film has been mixed, but Delevingne's "striking debut" as a spirited English student, Melanie, is winning plaudits.
Lorraine Pascale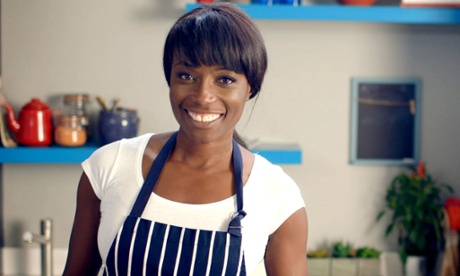 The former Elle covergirl and Sports Illustrated swimsuit model was scouted by the same agent who spotted Naomi Campbell at 16. After quitting modelling at 27 she started to plan an alternative career, trying out hypnotherapy, interior design and mechanics, eventually landing on cooking. She was soon baking cakes for Selfridges and presenting BBC baking shows, and in 2009 opened the Cupcake Bakehouse in Covent Garden (sadly now closed). Brownie points for being a patron of fostering and adoption charity Tact, after her experience of both growing up.
Carla Bruni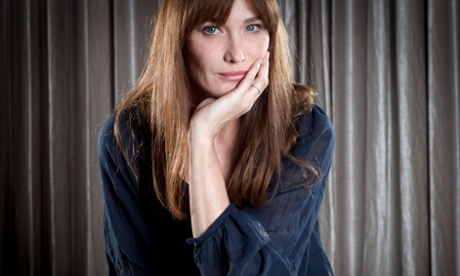 The Turin-born tyre heiress moved to France aged seven when her family fled Italy to escape a kidnapping threat from far-left terrorist group the Red Brigades. At 19 she dropped out of her art and architecture degree in Paris to become a supermodel and musician (all breathy French vocals and gentle guitar strumming). She quickly became known for her colourful love life: Eric Clapton, Mick Jagger, Donald Trump, French publisher Jean-Paul Enthoven, his son Raphaël. In 2007 she met and soon married the then-president of France Nicolas Sarkozy. Towering four inches above her 5ft 5in husband, Bruni stepped effortlessly into the role of first lady, drawing comparisons to Jackie Kennedy and hanging out with Michelle Obama.
Iman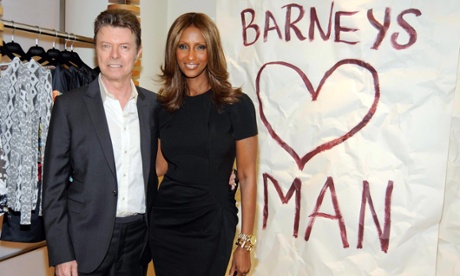 When Iman was discovered by photographer Peter Beard in 1973 he claimed that he had found her in the jungle; in reality, the multilingual daughter of a Somali diplomat had been studying political science at Nairobi University. She went on to become the world's first black supermodel and an outspoken critic of racism in the fashion industry. In 1994 she founded Iman Cosmetics, which offers skincare for women of colour, and is active in numerous charities involving children and Africa. On top of all this, she has been married to David Bowie for nearly 23 years.
Jamie Dornan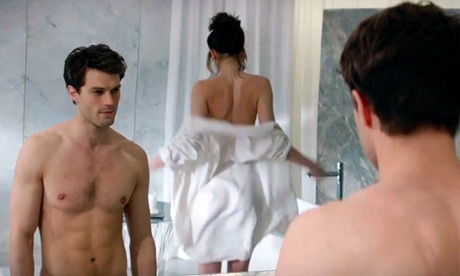 Dornan spent a large part of the 00s flashing his bronzed, sculpted pectorals on major ad campaigns with Kate Moss and Eva Mendes wrapped around him. Known as male modelling's "Golden Torso", at the time he was dating the equally toned Keira Knightley. And, if anything, the following decade has been even kinder to him. The soft-spoken Northern Irishman has entered the world of acting, becoming – albeit reluctantly – the go-to choice for "troubled man who ties up women". After a stint as the attractive serial killer in BBC drama The Fall he has become the world's most famous sadomasochistic businessman in Fifty Shades of Grey.
Grace Coddington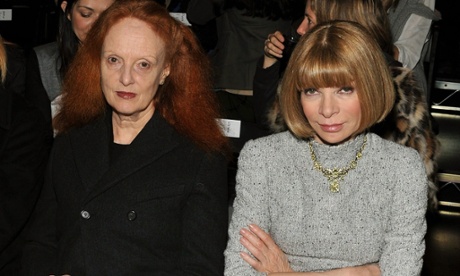 The cantankerous creative director of Vogue stole the show from glacial Anna Wintour in documentary The September Issue. The flame-haired, fiery-tempered former model stomped around the office wearing a permanent frown as the two women went head to head over fashion shoots and flatplans. Coddington modelled from the age of 17 until 26, when a car accident left her with facial scars. Now 73, she is one of the most influential women in fashion, with a barnet to rival Rebekah Brooks. There are hints of humour, too: last year she winked at her reputation for surliness by posing with internet meme Grumpy Cat.
Lily Cole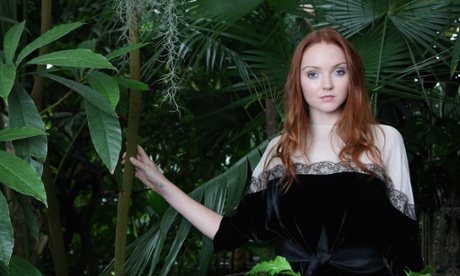 Is there more to life than being really, really, ridiculously good-looking? Apparently so, for Lily Cole. The doll-faced overachiever, not content with a stellar modelling career, has gone from strength to strength outside of the fashion world. First there was acting: she shone in The Imaginarium of Doctor Parnassus opposite Heath Ledger. Then there was academia: a double first in history of art from Cambridge. And then there is her extensive work with charities and fair trade, and her ethical business enterprise Impossible, which encourages acts of kindness. After she joined a Green party conference debate back in March, rumours began that a political career might be beckoning.
Tyra Banks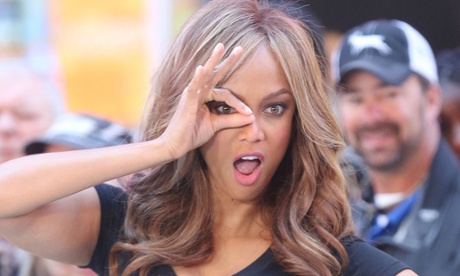 Being bullied at school for being lanky and unusual-looking seems to be a rite of passage for models. Tyra Banks is no exception: from "ugly duckling" she became one of the original Victoria's Secret angels, 1997's Supermodel of the Year, and the first African American on the cover of GQ. But modelling was only the beginning: then came an award-winning talk show, a novel, a Harvard Business School course, and appearances on The Fresh Prince of Bel-Air and Coyote Ugly. On her reality TV show America's Next Top Model, she has invented the concept of a "smize" (a smile you do with your eyes) and has all but trademarked the word "fierce".
Jean Shrimpton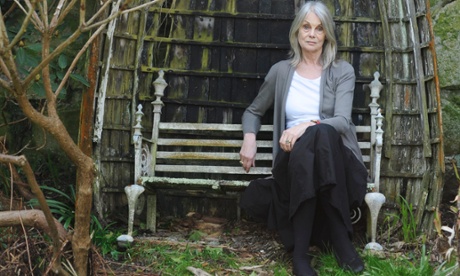 The face of swinging 60s London, "The Shrimp" popularised the miniskirt, was David Bailey's fiancee and muse, and broke his heart when she left him for Terence Stamp. Often referred to as the world's first supermodel, she hated being famous and in her early 30s felt she was too old for modelling. So what better way to reinvent yourself than to move to the seaside and open a hotel? In 1979 the former It Girl became Mrs Jean Cox, and with her husband Michael she opened the successful Abbey Hotel in Penzance, now run by their son Thaddeus.
Isabella Rossellini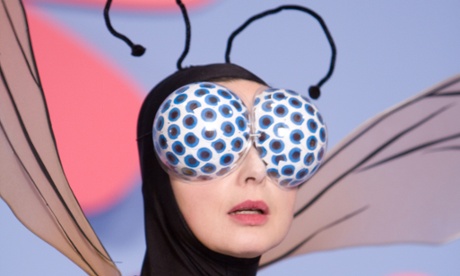 Top tip for aspiring models: be Ingrid Bergman's daughter. Not only will you be genetically blessed with movie-star features, but you will also instantly possess old-school glamour and fame. Rossellini got her her first modelling contract at 28, and she was the face of Lancôme for 14 years. After that she moved into acting, appearing in Robert Zemeckis's Death Becomes Her and David Lynch's psychosexual masterpiece Blue Velvet. More recently, her Sundance video project Green Porno shed light on the realities of animal intercourse. The next step? Farming: she is doing a masters degree in animal behaviour and conservation, and producing organic food on her 30-acre farm.
guardian.co.uk © Guardian News & Media Limited 2010
Published via the Guardian News Feed plugin for WordPress.