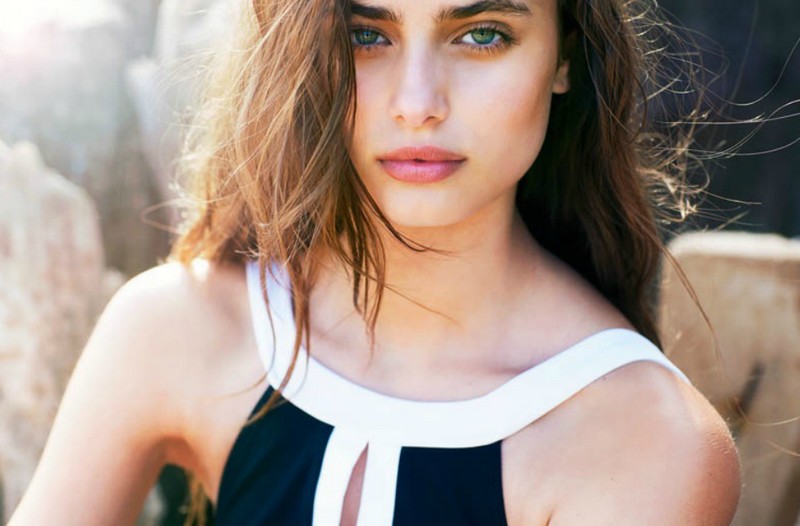 Cultivating happiness and inspiring women: what could be more Lancôme? Naturally, American model and current Victoria's Secret Angel Taylor Hill found her place amongst the inspiring women who have been writing the story of the Lancome beauty house from the very start. This week, the American Model was titled the new Lancôme Ambassadress.
At the young age of 20, Taylor Hill has already participated in campaigns and runway shows for the most famous fashion houses. She has been shot by the greatest names in fashion photography, including Mert Alas and Marcus Piggott, the winning photographer duo in charge of Lancôme visuals for the last three years. Taylor Hill also recently debuted on the big screen in The Neon Demon by Nicolas Winding Refn.
She is the role model with over 4 million followers on on Snapchat and Instagram. This fact was also very attractive in hiring Taylor Hill as the new face of the brand. Whether she is backstage at runway shows, walking the most acclaimed red carpets, or hanging out with her gang of it-girl friends, Taylor Hill shares the most exciting moments of her life with fans all over the world.
"We are delighted about this new collaboration with Taylor, who represents a modern Lancôme, in harmony with its time, with a subtle mix of sensuality, ingenuousness and sweet yet striking beauty," explains Françoise Lehmann, Lancôme's International General Manager. "She is a very inspiring young woman for her generation: she is immensely curious, open-minded and has a positive outlook on life."
"I am very excited and honoured to join Lancôme. I love the vision behind this feminine brand. This new role of ambassadress is a major step in my career, a dream that has become reality," said Taylor Hill.