In an age where Banksy's work sells at major auction houses, street art is as big if not bigger than any modern art movement
For years, street art & graffiti pumped power and succulent creative juices into an atrophied concrete world. For almost four decades, artists splash the urban landscape with color, beautifying grey spaces, and spreading contagious messages.
Mainstreaming the street art and graffiti, luxury brands embarked on the trend, taking inspiration from cities' melting pot of culture, and especially their lively street art scene.
"For those who feel that corporate logos are taking over the landscape, street art rejuvenates public spaces while talking back to the culture of over-consumption," say the authors of the "Street Art, Sweet Art? Reclaiming the 'Public' in Public Place" study published in the Journal of Consumer Research. "We show public space can be contested as private and commercialized by companies and artists, or offered back as a collective good, where sense of belonging and dialogue restore it to a meaningful place," write the authors.

The street is a cultural space. Unconventional creativity and enthusiasm are contagious.
From Futura's bright and funky creations on Hennessy's Limited Edition Very Special Cognac bottle to JonOne revisiting Guerlain's iconic bee bottle, street art, graffiti and high-end brands have had a long and happy partnership. These artistic collaborations proved to be one of the brands' most lucrative moves.
Graffiti-covered walls served as a colorful backdrop to the most recent Hermès menswear fashion show. Philippe Vergne, esteemed director of the Museum of Contemporary Art (MOCA), Los Angeles was the star of the catwalk. The French luxury house drew on the LA street art scene for inspiration.

At the 2017 Baselworld, the American street artist Alec Monopoly sprayed the facade of the TAG Heuer booth. Last December, the artist was named Art Provocateur of the luxury Swiss brand. His little Monopoly banker and colourful works filled with humour were painted on the TAG Heuer's boutique located in the heart of Miami's Design District. The aim was to reconnect the brand with the millennials, but also to pave the way for new areas of expression.
Instead of collecting existing exhibits, Amsterdam Street Art Museum is providing the artists with space and materials to create their masterpieces, "that will not last forever but will disappear with the next reconstruction or repainting or even rain…"

Concrete messages: Street art is alive and well
Graffiti how-to workshops, classes on how to paint using special paint markers, and tours of important graffiti art are popular tourist attractions in New York, Bristol, Paris, or Amsterdam. Urban art in Paris can be discovered with a group or personal guide. One of the purposes is to offer a deeper understanding of the graffiti scene and to spark curiosity in our relationship with our own urban environment.
"What we do on our street art tours, here in Paris, is to show people beautiful art, as well as explain and show them a bit about graffiti, but more importantly, we ask questions – some of which we don't even have definite answers to," says the team behind Streetartparis – a network of enthusiasts which presents the Parisian and international graffiti-street art culture.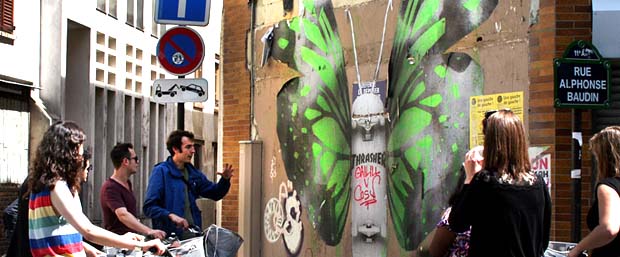 Street artists in Banksy's home city announced a cooperation plan with the city council to establish a network of walls on which they can legally create public art. Over 50 walls across Bristol are now available for paint without fear of harassment.
"Street art is one of the things that drew me to Bristol. Spotting new work is one of my favourite experiences moving through the city, and my very favourite thing to do here is make public artwork on the streets," Benoit Bennett – aka object told theguardian.
The Dubai Street Art Museum is an initiative promoting the Emirates' visual arts and cultural heritage. Dubai's 2nd December Street is now used as a canvas by participants who have painted murals on the allocated buildings.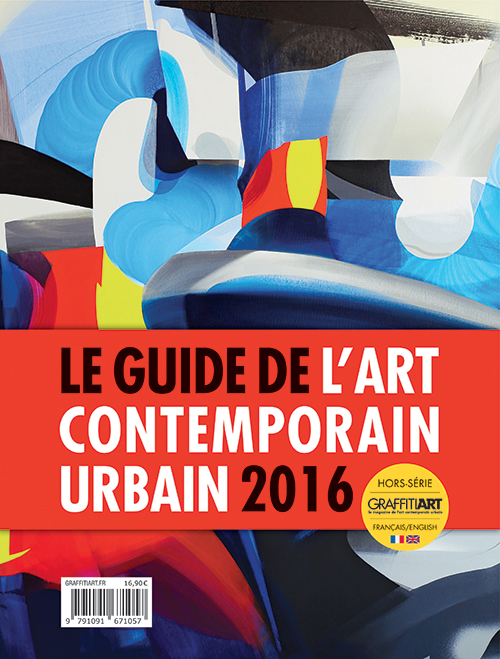 For street art aficionados, festivals are playing an important role by juxtaposing art and party. UpFest South Bristol, Pow Wow Hawaii Honolulu, Bloop Festival Ibiza, Mural Festival Montreal, or Roskilde Copenhagen are some of the cutting-edge festival environments with an explosion of art exhibits and live art demonstrations.
At Art Basel Miami, the biggest art fair of the planet, street art is omnipresent. The whole city and, especially, Wynwood, is a living art gallery. The inclusion of street art in all major presentations certifies the importance of the segment for the art world.
The next move of the unpredictable contemporary street art world? Another dimension or Graffiti-inspired work using tools like Google's Tilt Brush app, which allows the artists to write and paint in a 3-D virtual space. The viewer can step into the painting, re-imagining it in an immersive virtual world. At least, the medium can be used for training.
Our global street art museum is not only impressive, but moving and ephemeral. Some legendary graffiti artworks like 5Pointz can't be brought back, but the work can still be seen in the digital form thanks to Google Street Art Project.
"To me, graffiti will always be illegal," Gabe Schoenberg, the founder of New York's Graff Tours said in an interview. "When it comes to graffiti, "you need the sneaking around to give it that energy," says the New York street artist who gives tours around the city showing the bright side of the graffiti ecosystem.