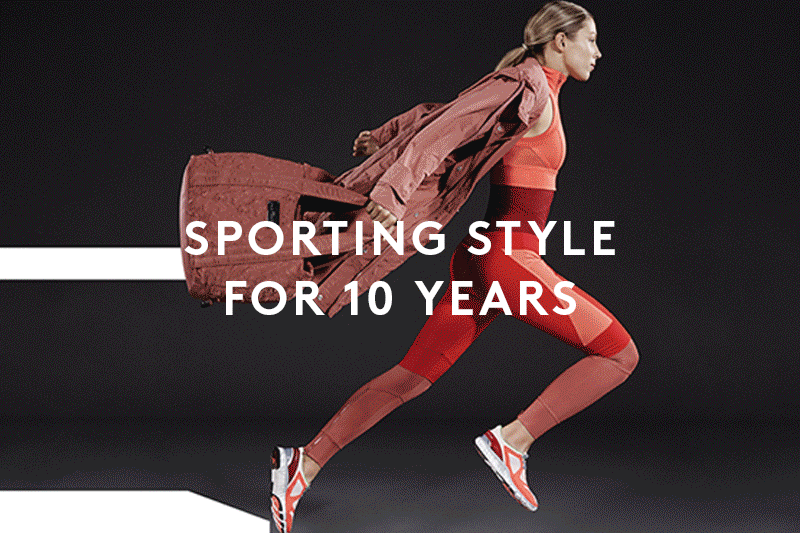 Stella McCartney and adidas are celebrating ten years of sports performance with a new collection fusing cutting edge design with a decade of performance technology.
Since 2005, when the two brands came together, each season's collection has placed a unique combination of performance and style at the heart of every range and within each individual piece.
To mark this significant milestone, an exclusive 10th Anniversary capsule collection has been created to revisit the brand's most distinctive design cues. Comprised of 10 unique pieces including apparel, footwear and accessories, the collection recalls the exceptional design principles that have driven the development of the brand since its launch in 2005.
From Yoga to Run or Swim, the 2015 capsule collection pushes athletic innovation for the new season with functional pieces that meet a cool and low-key aesthetic.
"From the very first moment that we started working on an adidas by Stella McCartney collection back in 2005, we have maintained one vision: to create unique apparel with a strong design aesthetic that could also consistently deliver from a sporting perspective" explained Stella McCartney.
"When we began working on the first season, nobody had ever created anything like it; a combination of strong design estethic with true performance technologies. It has since been the standard principle of this collaboration and this season is no exception," added McCartney.