Frederic POTTECHER is the founder of Ecosystem that he runs since the creation of the company. He created Ecosystem in 1989 to enhance the value of his discoveries of researcher biologist and he still ensures today the research and development of his company. The innovations resulting from the research of Frederic POTTECHER are the key success of Ecosystem. The strength of Frederic POTTECHER is his capacity to really create natural and innovative products of an exceptional effectiveness, which are developed in their own high technology laboratory.
In 1991, Frederic POTTECHER received gold Eurisko, which is a trophy that rewards the best innovators of France. He was also awarded on the International Exhibition of Inventions of Geneva. The Ecosystem company was several times awarded among the most competitive companies in France on the "Deloitte Technology Fast 50 » challenge.
From the beginning, Frederic POTTECHER chose to offer only exceptional products. The basis idea is to develop products, which have something special, something that no one has on the market and make it available for everybody. The development is very expensive and it needs several years of research, but, when the products are ready, there is always an important success.
Several months ago the company brought out two lines of chocolates that has a particularly strong anti-stress effect (chocolate coated almonds and soy beans). Another very interesting product, is their new range of  Tea-wine "Cafrine", a naturally fermented beverage made from green organic tea and other plant extracts: Nectar Doré, Rosé fruité, Rouge Cranberry, Apéritif Safran.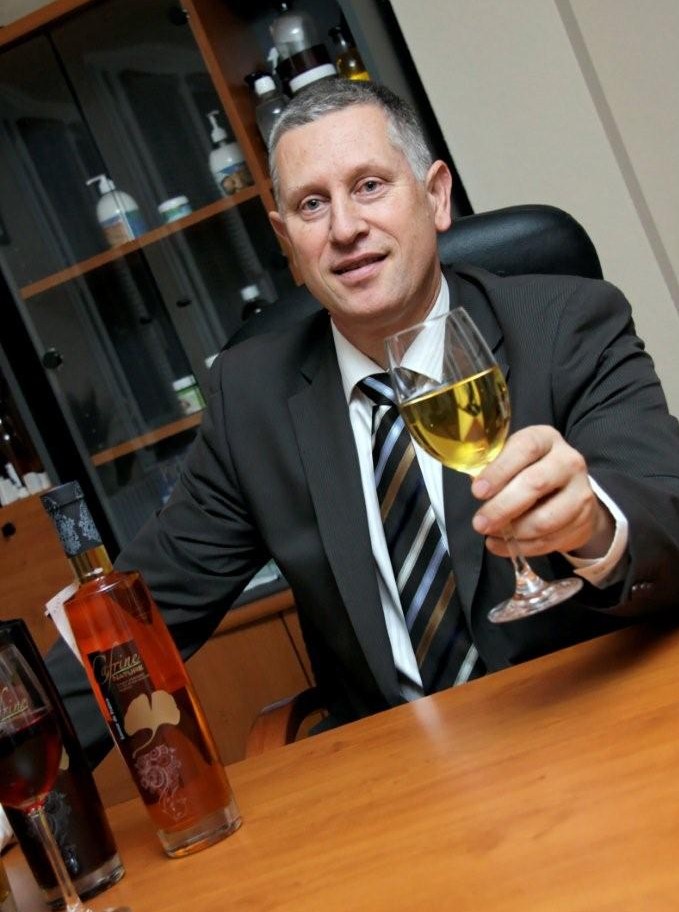 What means luxury to you in one word?
Excellence, synonym of best products and services
What are your models or fundamentals in life which you will recommend to others?
Honesty, it allows us to always go further
What is your criteria for luxury in order of preference ?
Unique and incomparable products, the best quality, innovation
What is your favorite luxury brand(s) and why?
Fauchon, because this brand is synonymous of excellence in the domain of fine food products.
Name 5 luxuries which are "indispensable" for you and why:
 – 1st class travels for its comfort and service
 – 5 stars hotels
– Travels, which gives me the opportunity to meet new people, exchange the ideas, find peace and inspiration for my projects
– Open top cars (one of my passions)
– CinziaCelentano's shoes, for the quality and durability of its products
Digital and Luxury. Love or Hate? What means "digital" for you?
Digital is everywhere, it surrounds us more and more in our everyday life. An example : Apple, their products are of a good quality, with an elaborated design, and are available for everybody. I think today the luxury is deeply related to the digital where the two notions need each other. I mean that the luxury need the digital and the digital needs the luxury.
How will be luxury in the future ?
I think luxury sector will increase. We would like that luxury will become available for everybody.