Myanmar re-emerges from political isolation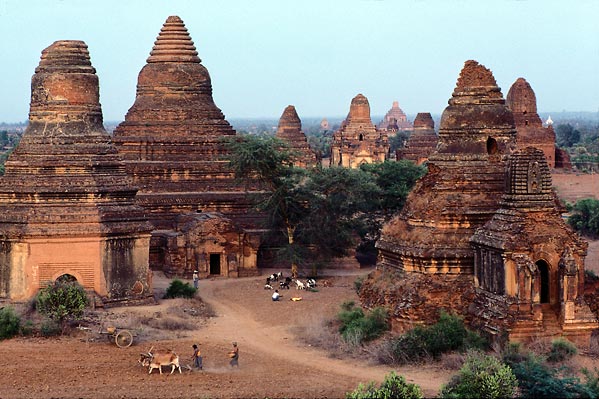 The former Burma, one of the most isolated countries in Asia, is being welcomed back into the international fold after
two decades of sanctions, thanks to democratic reforms.
Myanmar is an attractive destination for travellers jaded by the rapid development seen elsewhere in Southeast Asia, and tourist numbers are already rising rapidly with potential for much more growth.
During the 2010-2011 (April-March) fiscal year, 424,000 people visited Myanmar, according to official data. That compares with 19 million tourists that its neighbouring Thailand attracts each year.
Southeast Asian airlines like Thai Airways International, SilkAir, AirAsia Bhd, and JetStar, have flown to Myanmar's capital Yangon for a number of years and are seen as the main beneficiaries from the political shift in Myanmar, says ibtimes.
"This is a huge country which will provide new growth for airlines, especially the low cost carriers," Standard and Poor's analyst Shukor Yusof said.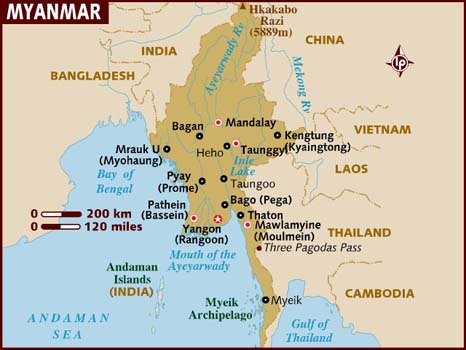 According to ibtimes, some major hotel operators, including Starwood Hotels & Resorts — which runs Westin, Sheraton and Le Meridien chains– and Marriott International had said they wanted to start running hotels in Myanmar.
Analysts said boosting the capacity to Myanmar would not be easy due to various infrastructure problems. Years of economic mismanagement by the military, coupled with International sanctions imposed due to the regime's human rights abuses, have left Myanmar in poverty. A third of its estimated 60 million people live on a dollar a day.
Myanmar is not an environment in which to seek short-term gains, nor will it likely be very comfortable for the risk-averse, considers grbusinessonline; but for the investor who tends to be an "early adopter," it could be a valuable market.