Blank walls become high-definition "entertainment windows"
Sony announced the introduction of its sleek 4K Ultra Short Throw Projector. Placed inches from an open wall, the projector's laser light source has the ability to cast a 4K Ultra High-Definition image up to 147-inches, creating a wall-sized canvas and transforming living spaces into evolving environments. Blank walls become high-definition "entertainment windows" — cinema-like movie screens, gallery walls to display favorite art, or even virtual windows into far-away places — offering uniquely immersive entertainment experiences. With the 147″ image, your favorite movies and sports appear on a grand scale.  And, the projector uses Laser Light Source to create an image with stunning brightness and color accuracy. The Laser Light Source reaches peak brightness quicker than conventional projector lamps, and lasts up to ten times longer.
"We believe there is a healthy appetite in the luxury entertainment marketplace for state- of-the-art design and technological advancement, and we are excited to see how consumers respond to what we believe is a very special and transformative product," said Michael Fasulo, Sony Electronics President and COO.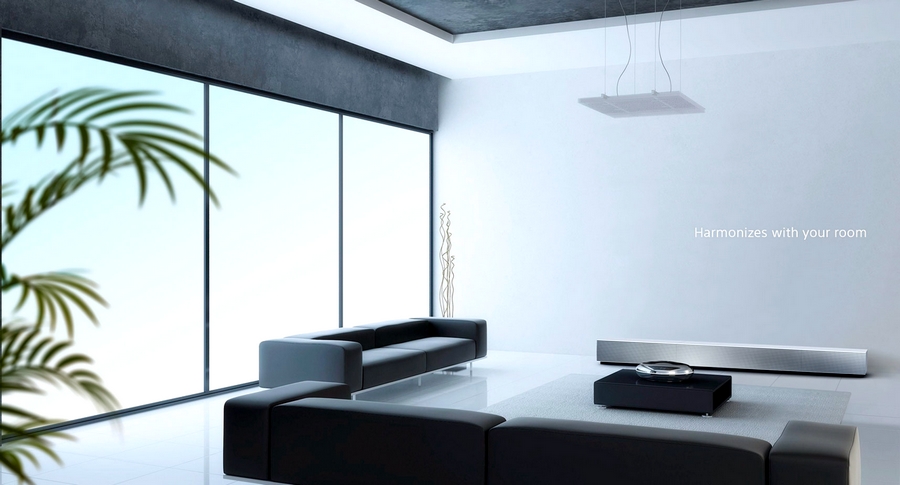 The 4K Ultra Short Throw Projector's stylish, furniture-like design, featuring lavish use of aluminum, harmonizes with existing living spaces. The refined aluminum finish makes any living room look more luxurious. When it's off, the all-in-one design looks like an elegant piece of furniture. The speaker units eliminate exposed cables and the cabinet units accommodate other home electronics for neat storage.
Easy to install and operate, it's simply set next to an open wall and plugged in to begin experiencing large screen, 4K Ultra HD images. Consumers can enjoy current video content services from IP, satellite or cable providers as well as 4K content sources, including Video Unlimited 4K, Netflix and 4K content shot on Sony's expanding range of 4K Handycam camcorders.
The 4K Ultra Short Throw Projector will retail for $50,000.
The launch of the projector is the first step in realizing Sony's "Life Space UX" vision, a new user experience that enables people to enjoy entertainment content more freely, beyond preconceived ideas of living space.