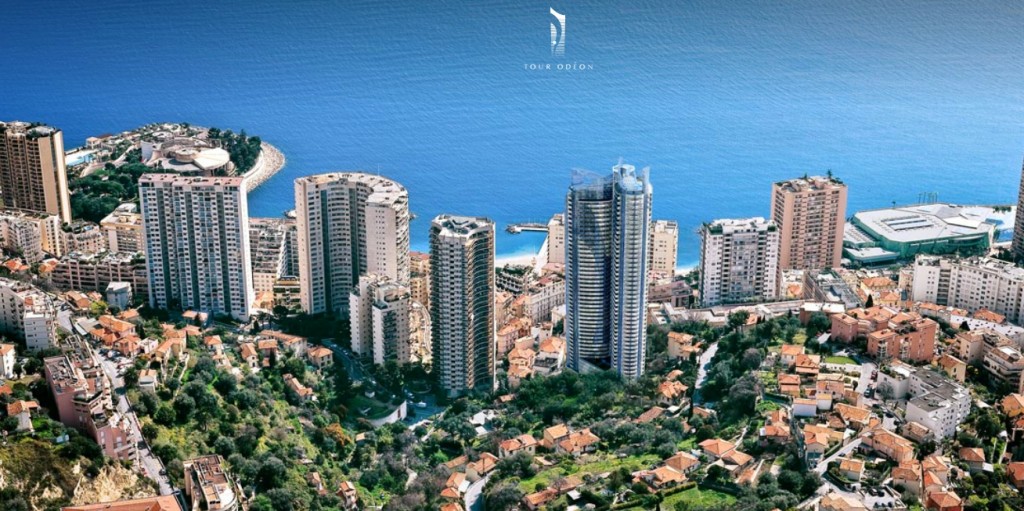 The 3,300-square penthouse perched on Monaco's shoreline on the French Riviera is spread over five floors of a 49-storey tall luxury tower in Monaco and it is equipped with a waterslide that leads from the dance floor into the infinity pool. The penthouse offering five-star-hotel experience includes a kitchen on each of its floors, a living-room, a dining area, a home cinema, an infinity pool, and 5 bedrooms. Add to this a 24/7 concierge, in- house luxury caterer, a chauffeured limousine service, a gym, a private movie room, a lounge, a hammam, a sauna, the Russian Bath, and private Spa suites. To live at Tour Odeon is to indulge yourself in the ultimate lifestyle. Day-to-day housekeeping, dry cleaning, valet and vehicle washing service are available – all at the touch of an integrated screen inside each residence.
The asking price of €300 million makes this Monaco Tour Odeon penthouse the most expensive apartment in the world. Set to be completed by the end of 2014, the skyscraper is developed by Monégasque luxury real estate firm Groupe Marzocco, in collaboration with architect Alexandre Giraldi and interior designer Alberto Pinto.
The impressive tower is the first to be built in Monaco principality since the 1980's when the construction of tall buildings was limited due to concerns they would ruin Monaco's picturesque coastline, informs AFP. Tour Odeon's penthouse is expected to go on sale in 2015.