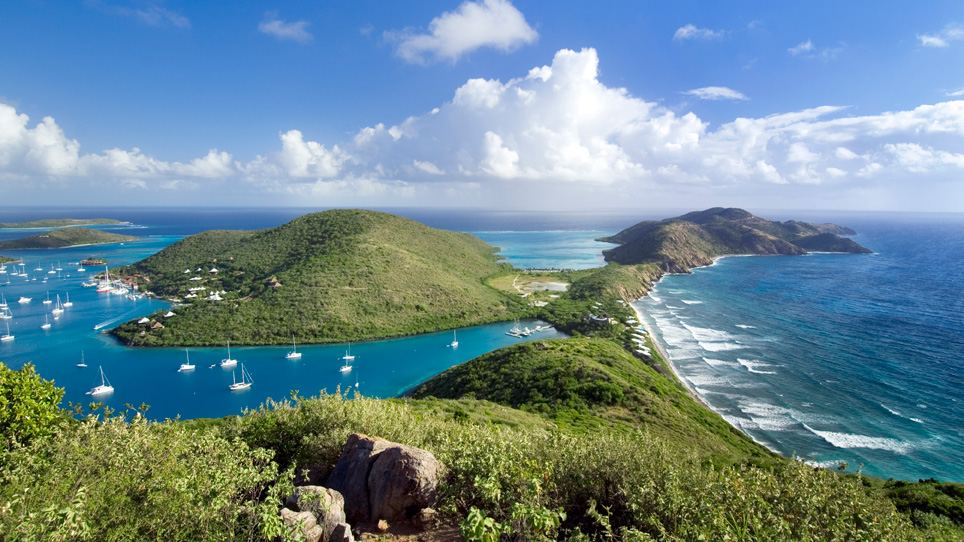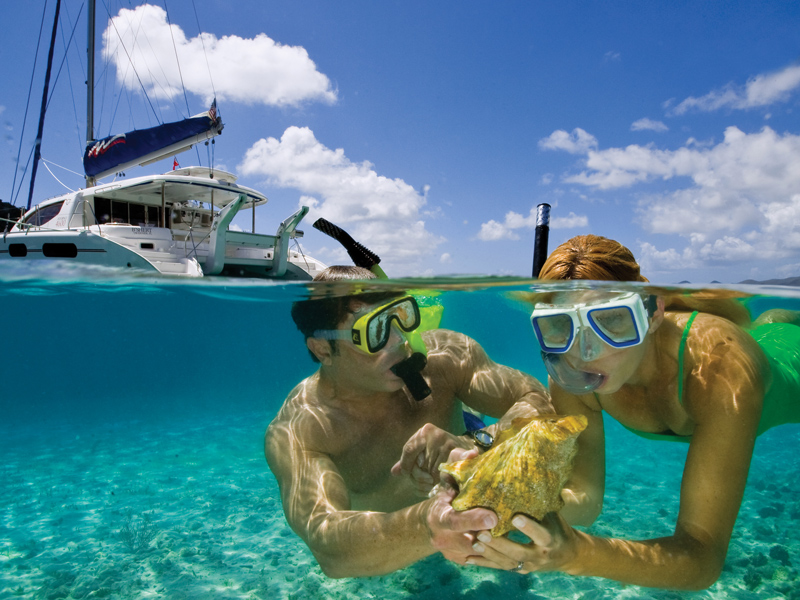 The Caribbean is well-known as a playground for the wealthy – private all-inclusive resorts, marinas full of yachts, designer shopping and perfect sand. If you like your bubbles underwater as well as in a glass, the snorkelling and diving here is also world-class, and there's no need to book a year in advance. Be spontaneous and treat yourself to a late all-inclusive deal for an unforgettable and affordable tropical getaway.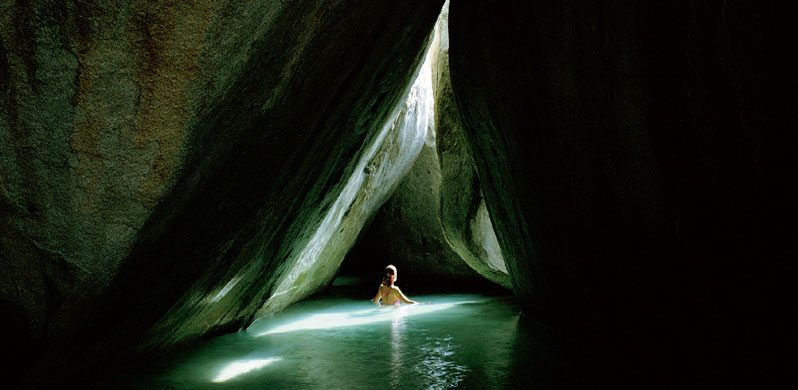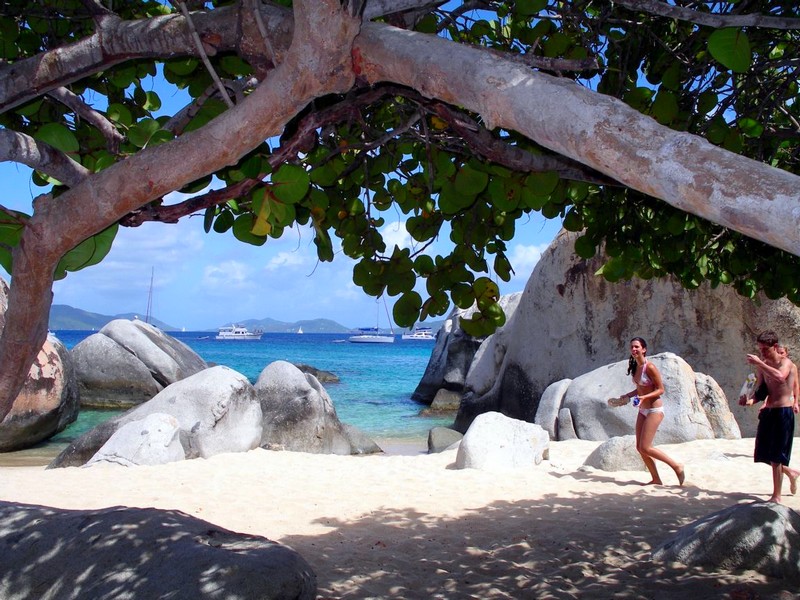 Virgin Gorda
This tiny island is one of the pearls of the British Virgin Islands, and while its most famous landmark sports a rather modest title, 'The Baths' is nothing less than spectacular. Gigantic boulders frame sea-pools and grottos, where you can snorkel through underwater tunnels and secret lagoons amongst a spectrum of coral and submarine life.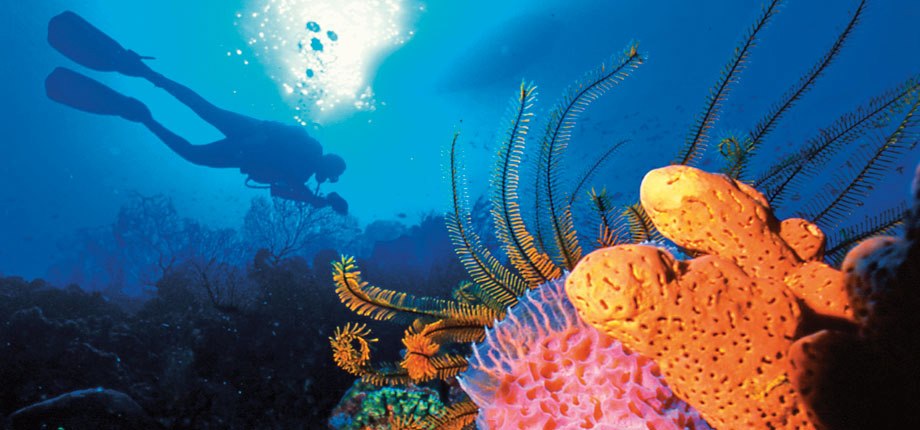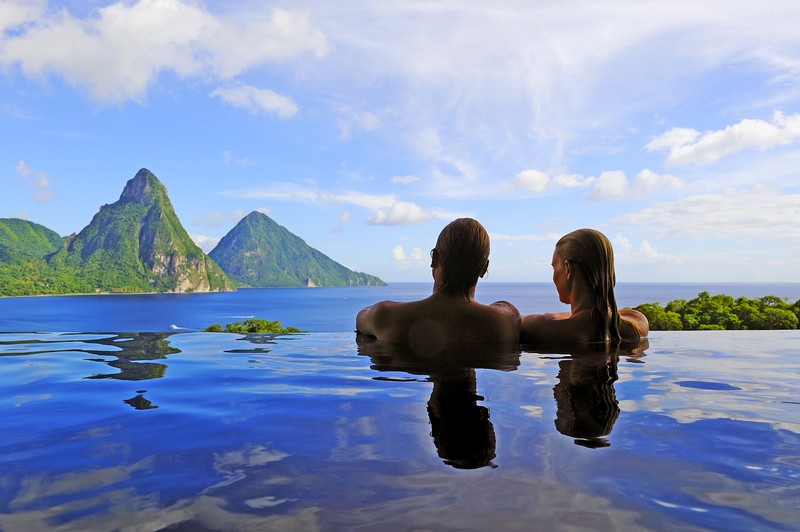 St. Lucia
This luxurious island is adored by the jet set for its iconic twin volcanoes and dense rainforest, but the snorkelling here is also second to none. Just off shore, at Anse Chastanet, is one of the best reefs in the world for tropical fish – get ready to clear your diving bucket list with an incredible 150 varieties of fish, along with an octopus or two.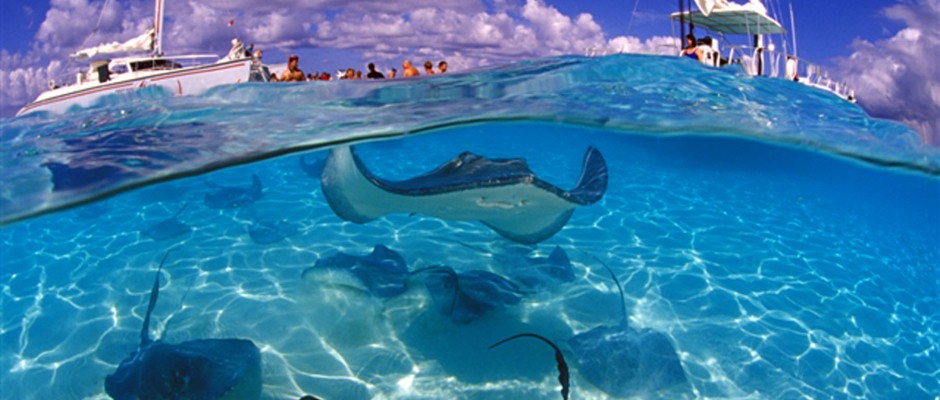 Little Cayman
The baby of the Cayman Islands is home to just a few hundred residents. Above sea-level, you'll find a barely-touched desert island; below you'll find incredible water clarity and a dizzying 2000-foot plunge from the coral cliffs of Bloody Bay Wall to the submarine trench below. Nearby Cayman Brac is also home to an incredible Soviet shipwreck – the only Russian ship accessible by divers in this hemisphere.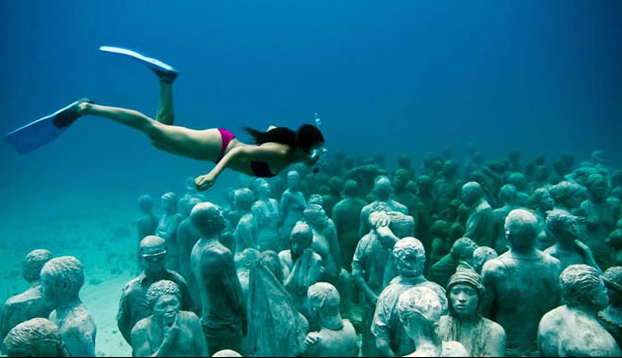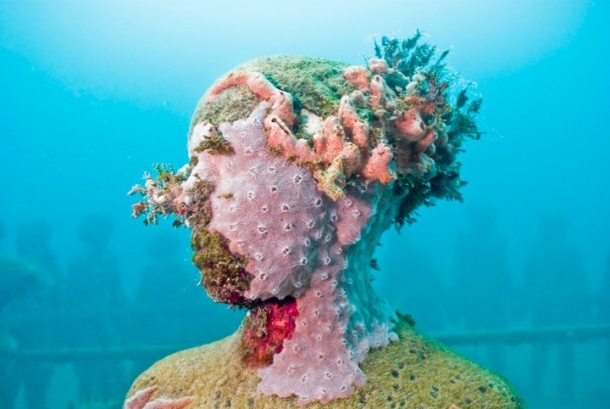 Grenada
This Caribbean paradise boasts some top-class dive sites, including the wreck of the Bianca C cruise ship, but for a something out of the ordinary, head to Molinere Bay. The submerged sculpture garden here is one of two Caribbean installations by artist Jason de Caires Taylor (the other is on Mexico's Mayan Riviera) and floating above the evocative figures is a truly unmissable experience.
Desecheo Island
Another unusual find is the entirely uninhabited Desecheo Island, off Puerto Rico, which is accessible from the surfing hotspot Rincon. The island itself is prohibited to visitors since it was used as a testing site during the last world war, but its surrounding waters are thronging with wildlife from sea turtles to rainbow sea fans.
Of course, every fragment in this colourful archipelago has its own take on underwater paradise, and there are many other worthy diving spots, from Belize to Aruba. The Caribbean is one of the few regions in the world that be considered this rich in terms of its underwater flora and fauna, so for snorkel-fans, it's nothing less than paradise.