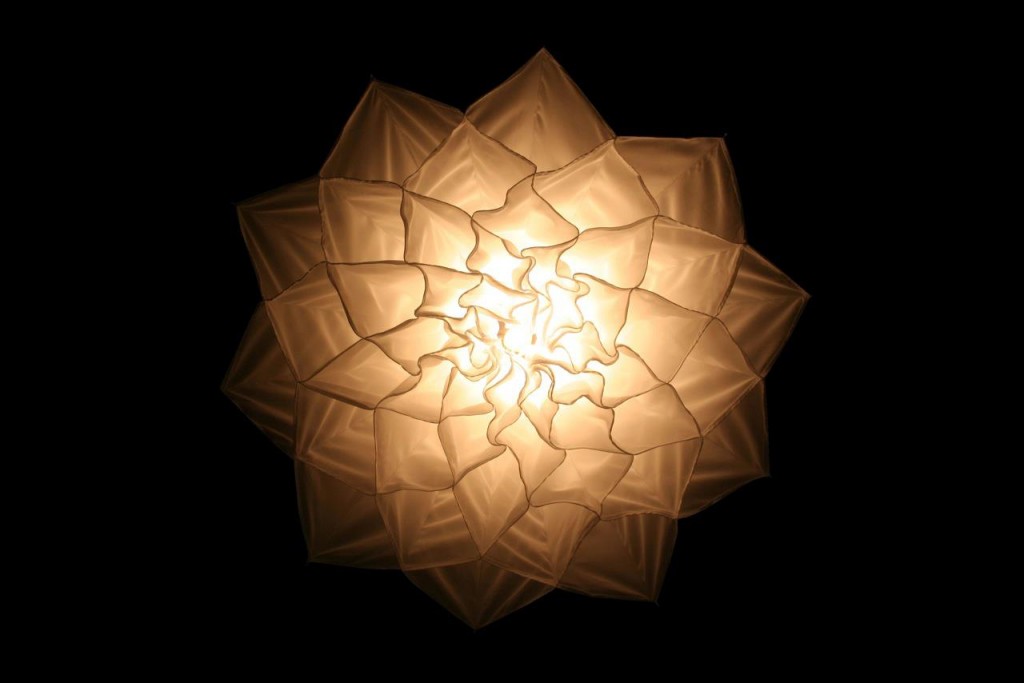 Studio Drift creates a dialogue between the viewer and the objects the studio creates. It is the case with Shylight installation – a lamp hung from the ceiling and hidden in a cocoon – an intriguing recipe of poetic design.
Drift's Shylight mimics a natural process of blooming flowers. When the lamp is switched on, it opens its petals and floats downward. When off, the lamp returns to its original shape bulb.Programmable the lamp can be combined with additional Shylights to perform a "show" – a trully unique a poetic luminaire.
The studio DRIFT was founded by Ralph Nauta and Lonneke Gordijn, both graduates of the Design Academy of Einhoven. Studio DRIFT's work includes the DANDELIGHT, FLYLIGHT, FRAGILE FUTURE, SHYLIGHT, OILLIGHT and the GHOST Collection.
Since 2006 their work has been exhibited at leading museums and fairs worldwide, including the Victoria & Albert Museum London, Museum of Arts & Design New York, World Expo Shanghai, Design/ Miami, Salone del Mobile Milan, Design Week Tokyo and Design Act Moscow.
DRIFT has been awarded several times for their designs, including "Light of the Future"' from the German Design Council in 2008 for FRAGILE FUTURE.
Most recently, Nauta and Gordijn's FRAGILE FUTURE Concrete Chandelier has won "The Moet Hennessy – Pavillion of Art and Design London Prize 2010'" and has been acquired by the Victoria & Albert Museum in London.