V&A's summer 2015 fashion exhibition (13 June 2015 – 31 January 2016) will explore the agonizing aspect of wearing shoes as well as the euphoria and obsession they can inspire.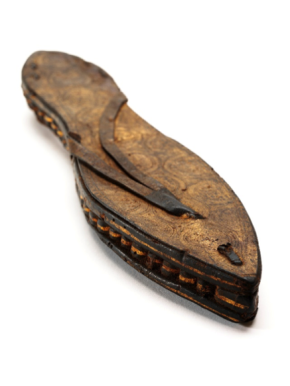 There are so many shoes… There are so many bizarre shoes…The transformative power of extreme footwear will be explored in the V&A's summer 2015 fashion exhibition, Shoes: Pleasure and Pain. More than 200 pairs of historic and contemporary shoes from around the world will be on display, many for the first time.
"Shoes are one of the most telling aspects of dress. Beautiful, sculptural objects, they are also powerful indicators of gender, status, identity, taste and even sexual preference. Our choice in shoes can help project an image of who we want to be," said Exhibition curator, Helen Persson.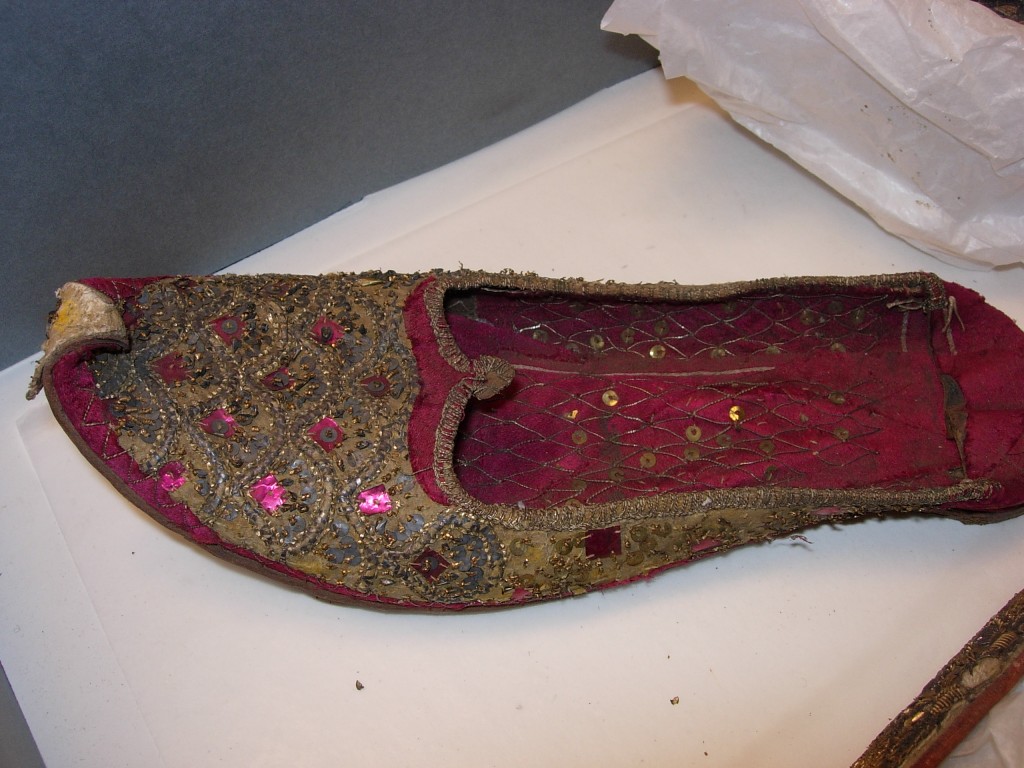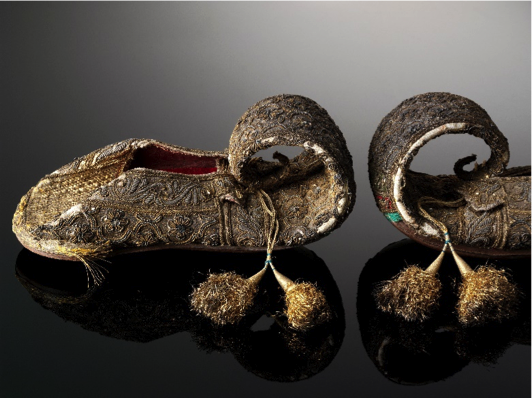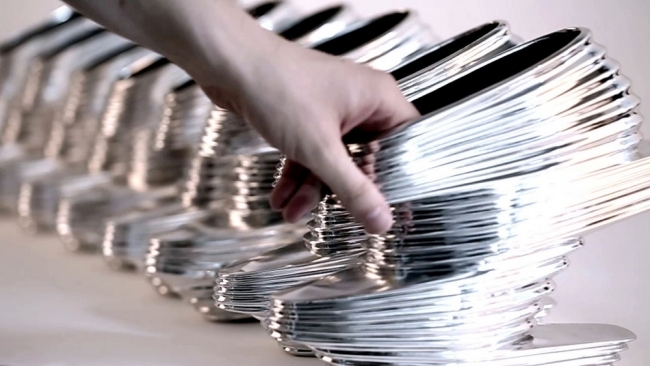 Shoes worn by or associated with high profile figures including Marilyn Monroe,Queen Victoria, Sarah Jessica Parker and the Hon Daphne Guinness will be shown as well as famous shoes, such as the ballet slippers designed for Moira Shearer in the 1948 film The Red Shoes. Footwear for men and women by 70 named designers including Manolo Blahnik, Christian Louboutin, Jimmy Choo and Prada will be on display. Historic lotus shoes made for bound feet and 16th-century chopines, silk mules with vertiginous platforms designed to lift skirts above the muddy streets,will also feature.
The V&A's shoe collection is unrivalled, spanning the globe and over 2000 years.For Shoes: Pleasure and Pain, curator Helen Persson has delved into this, other international collections and the wardrobes of private individuals to select an exceptional range of shoes from a sandal decorated in pure gold leaf originating from ancient Egypt to futuristic looking shoes created using 3D printing.
The exhibition will be shown over two floors. The luxurious, boudoir design of the ground floor gallery will examine three themes: transformation, status and seduction.
'Transformation' will present shoes that are the things of myth and legend,opening with different cultural interpretations of the Cinderella story from across the globe.
'Status' will reveal how impractical shoes have been worn to represent privileged and leisurely lifestyles – their design, shape and material can often make them unsuitable for walking – and how shoes also dictate the way in which the wearer moves, how they are seen and even heard. Shoes on display will include Indian men's shoes with extremely long toes, noisy slap-sole shoes worn in Europe during the 17th century and the now infamous Vivienne Westwood blue platforms worn by Naomi Campbell in 1993. 'Status' will also demonstrate how historically shoe fashions originated from the European royal courts, while today the focus has shifted to famous shoe designers.
Within 'Seduction', the shoes represent an expression of sexual empowerment or a passive source of pleasure. Like feet, shoes can be objects of fetishism. High Japanese geta, extreme heels and tight-laced leather boots will be on display as well as examples of erotic styles channeled by mainstream fashion in recent years.
Designer sketches, materials, embellishments and shoe lasts, such as the lastscreated by H. & M. Rayne for Princess Diana, will be on show, alongside 'pullovers' from Roger Vivier for Christian Dior. The section will highlight the makers' ingenuity in creating innovative styles and dealing with the structural challenges of creating ever higher heels and more dramatic shapes and will feature filmed interviews with five designers and makers.
The exhibition will go on to examine shifts in consumption and production – with examples from an 18th-century 'cheap shoe warehouse', one-off handmade men's brogues and trainers made in China. It will also look at the future of shoe design, with experiments of material and shapes, moulding and plastics. On display will be footwear that pushes the boundaries of possibility, including the form-pressed 'Nova' shoes designed by Zaha Hadid with an unsupported 16cm heel and Andreia Chaves' 'Invisible Naked' shoes that fuse a study of optical illusion with 3D printing and high quality leather making techniques. The last section of the exhibition will look at shoes as commodities and collectibles.
Six different people's collections will be presented from trainers to luxuryfootwear.
Sponsored by Clarks & Supported by Agent Provocateur
With additional thanks to the Worshipful Company of Cordwainers
13 June 2015 – 31 January 2016.