The newest beauty survival secrets in the fight against the first signs of aging:  La Prairie Cellular Swiss Ice Crystal luxury cream, oil and emulsion. In the world of ice crystals beauty resists time.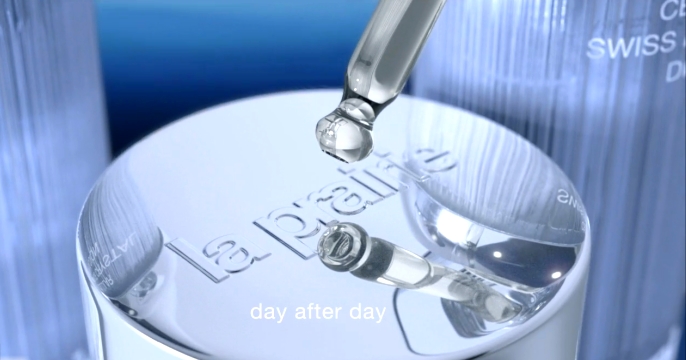 The neverending quest for beauty that resists time continues with a new set of weapons with cellular Swiss ice crystal complex from La Prairie, the luxury beauty brand and clinique in Montreux, Switzerland.
The journey began in the Swiss Alps with the discovery of three alpine plants that have the extraordinary ability to withstand the harshest conditions on earth.
These rare survivalist plants preserve the renewal potential of skin stems cells, strenghten your skin's defense system against oxidative stress and fight free
radicals. This patent-pending complex includes Soldanella Alpina, Purple Saxifrage and Swiss Snow Algae. Cellular Swiss Ice Crystal Complex harnesses the power of survivalist plants to help skin stay protected and fortified against the daily extremes of life.
The moisture-rich, age-delaying cream treats first signs of ageing and fortifies against the daily stress.The sheer moisture-binding treatment oil relieves dryness and helps create a line-free glow of youthful skin.