When humans work with asbestos, carbon nanotubes or drive down the gravel erionite roads, they stir up more than a simple dirt. This poisononous dust contains such high levels of deadly minerals that those who breathe in the air on a daily basis are at an increased risk of developing a type of cancer that attacks the outer lining of the lungs and internal chest wall, a horrible disease called malignant mesothelioma.
[adsenseyu1]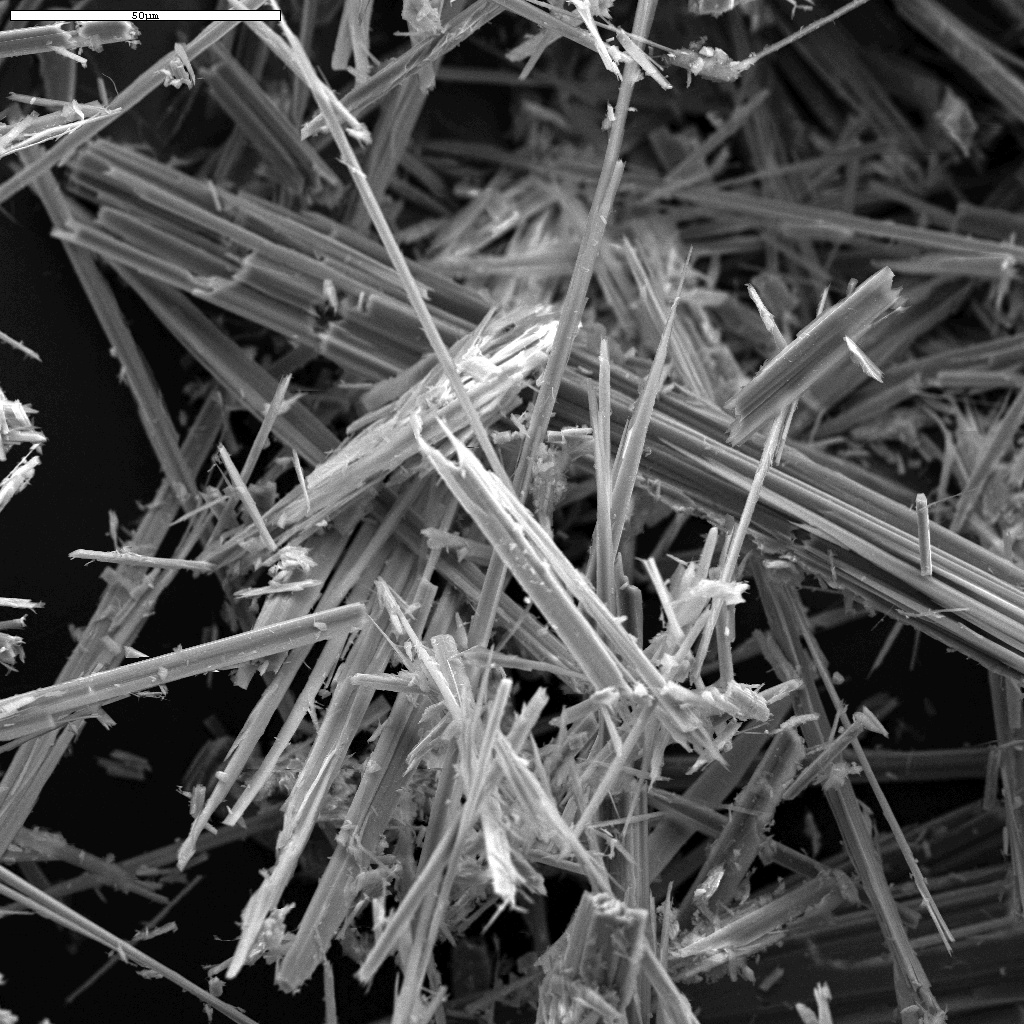 Inexpensive and easy to use, an excellent fire retardant, asbestos was a widely used material in the construction industry in the late 19th century and early 20th century. Human activity disturbs the fibers of the asbestos mineral. The airbone fibers lodge themselves in people's lungs, pleura lining, peritoneum, pericardium, tunica vaginalis, making the cells to grow chaotic, leading to mesothelioma cancer. Inhaled sharp and tiny fibers penetrate tissues and the lungs cannot expel them. Mesothelioma can be caused by other natural or synthetic silicate fibers, but also by other minerals such as nickel or beryllium.
Specific types of carbon nanotubes (the wonder material of the 21st Century) could be as harmful as asbestos if inhaled in sufficient quantities, says a major study published in Nature Nanotechnology (may 2008). The results show that long, thin multi-walled carbon nanotubes that look like asbestos fibers, behave like asbestos fibers.
[adsenseyu1]
Exposure to asbestos and other mineral fibers typically precedes development of the cancer by anywhere from 10-50 years, but once the desease occurs, the average survival rate is in the majority of casis only 9-12 months.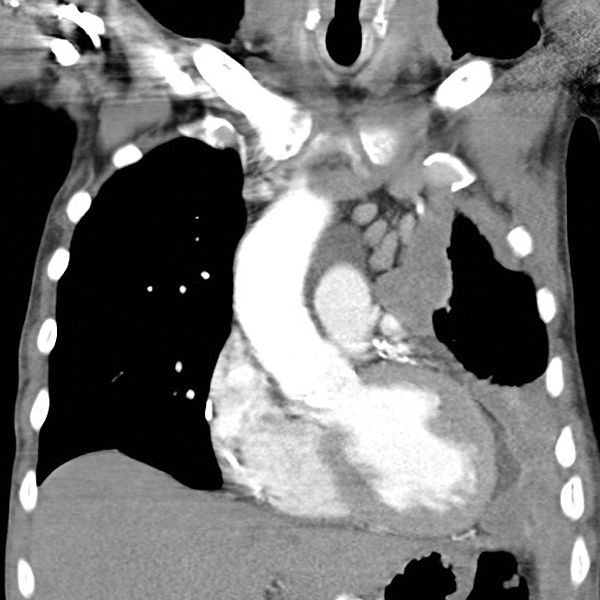 According to major U.S. think tank RAND Corporation, widespread exposure to asbestos is the worst occupational health disaster in U.S. history and the cost of asbestos-related disease (mesothelioma) is expected to exceed $200 billion.
The treatment includes chemotherapy, radiation therapy, surgery and immunotherapy but doesn't cure any one. It only increase survival by a few months.
Once diagnosed, mesothelioma expands rapidly to neighboring structures and organs. Due to an increased professional risk, mesothelioma is three times more common at men than at women. The pleural mesothelioma is five times more common than the peritoneal one. But not everyone exposed to asbestos fibers develops mesothelioma, which suggests the involvement of other etiological factors. Studies demonstrated the involvement of 40 – like DNA virus and Simian virus.
A study from the American Journal of Respiratory and Critical Care Medicine details promising results of immunotherapy involving patients with malignant mesothelioma. A modified cold virus was injected directly into a patient's chest cavity, triggers an immune response and kills some of the mesothelioma tumor cells. The body recognizes dying tumor cells with its activated immune system, and continues to fight the tumor.
"Instead of giving someone an outside vaccine, we let the body make the tumor itself become the vaccine," said Dr. Steven Albelda.
Patients with mesothelioma receiving pemetrexed and cisplatin (a combination of two cancer drugs) — along with the vitamin supplements folic acid and B12 — survived nearly three months longer than patients getting cisplatin alone.
[adsenseyu1]
The researchers at the Clatterbridge Center for Oncology in England examined data from a clinical trial of 20 treatment centers in Europe, the Americas, Australia and Asia. Eighty-one percent of the patients were men, with an average age of 61. Patients who received the combination treatment survived an average 2.8 months longer.
Patients receiving both medications also reported improved quality of life in terms of fatigue, loss of appetite, pain and cough.
The scientists of the University of Strathclyde in Glasgow have devised a method for giving drugs by inhalation to patients through a nebuliser, rather than the current approach of intravenous delivery. The inhalation system could administer the treatment far more quickly than existing methods and without the harmful side effects associated with current systems, which can cause kidney damage.
"By delivering cisplatin, one of the most widely used drugs for lung cancer, in a vaporised form, we would be able to get it to the cancerous cells and avoid the damage to healthy cells which can be hugely debilitating to patients. It would make the treatment far less onerous for them and we hope it would help them to live longer," said Dr Valerie Ferro.
A 2011 research from Raymond and Ruth Perelman School of Medicine at the University of Pennsylvania indicates that lung-sparing surgery in combination with photodynamic therapy (PDT) shows superior overall survival than patient treated using the conventional therapy of extrapleural pneumonectomy (EPP)
"Unlike patients who receive traditional lung sacrificing surgery for mesothelioma, the patients in our study who underwent lung sparing surgery and photodynamic therapy, a light-based cancer treatment, have experienced
unusually long overall survival rates. The median survival for those patients had not been reached at over two years when the results were analyzed. That's unusual in this field, especially when the majority of those patients are older and have advanced cancer," said Joseph Friedberg, MD, co-director of the Penn Mesothelioma and Pleural Program and the thoracic surgeon who performed the operations cited in the study. "In addition to the overall survival statistics, the difference between having and not having a lung, both with respect to the risk of surgery and the ability to enjoy a normal life after surgery, is crucial for these patients."
Actor Steve McQueen, United States Congressman Bruce Vento, American architect Paul Rudolph, former manager of New York Dolls and Sex PistolsMalcolm McLaren, are some of the notable pacients with mesothelioma.
WHO Collaborating Center for Occupational Health identifies asbestos as one of the most dangerous occupational carcinogens, declaring the need to eliminate asbestos use and associated health damages. An estimated 107,000 people worldwide die from asbestos related diseases.
"Despite concerns of the global ARD epidemic and Asia's growing importance in the world, data on current asbestos use and asbestos related diseases in Asia remain limited," said Dr. Ken Takahashi, Acting Director of the WHO Collaborating Center for Occupational Health.
Just 52 nations have banned asbestos but a large number still use, import and export asbestos and asbestos-containing products. A study published in Respirology, a journal of the Asian Pacific Society of Respirology, warns about an 'Asian asbestos tsunami." – a massive rises in deaths from asbestos-related lung diseases in Asia.
To protect the health of all people in the world — industrial workers, construction workers, women and children, now and in future generations, a total ban, rigorously enforced, is urgently needed, the Collegium Collegium Ramazzini in Modena, Italy says. Scientists have repeated calls for a total ban on all asbestos across the globe.
At least 125 million people around the world are today exposed to asbestos through their work with about 20 to 40% of adult men reporting past occupations that may have exposed them to the risk of mesothelioma, asbestos, and lung cancer due to asbestos.
More news about mesothelioma treatments: science daily | wikipedia