FENDI 'Peplum People' by Karl Lagerfeld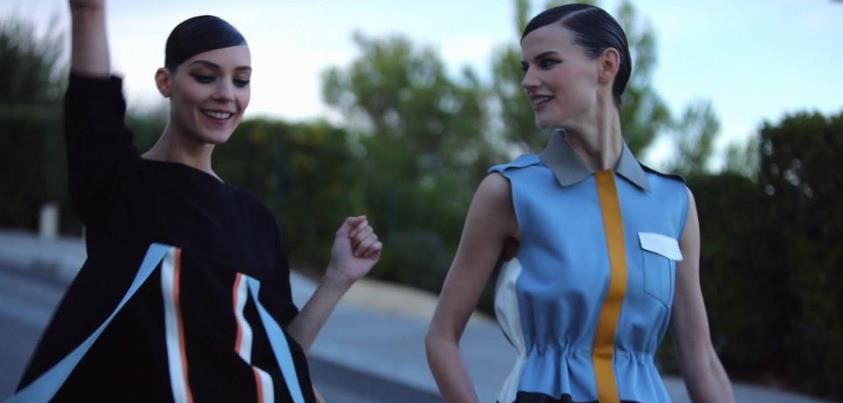 Karl Lagerfeld, Fendi's and Chanel's Creative Director, stepped behind the camera to unveil an exclusive film featuring Fendi's Spring-Summer 2013 collection. The two and a half minute video of Fendi's Spring-Summer 2013 campaign was shot on the Italian coast and was inspired by "Collage"- Fendi's Spring/Summer 2013 advertising campaign.
"A cool attitude, a tribal soundtrack, the summer breeze stirring the Mediterranean fronds and playful poolside activity channel a holiday joie de vivre and Fendi's Roman heritage," the fashion house describes its new short movie.
"Peplum People" presents a holiday adventure set to a tribal beat with Fendi's summer styles worn by supermodels Saskia de Brauw and Kati Nescher, gladiator outfits on models Joseph Dolce and Willy Cartier, and Fendi tuxedos along brands's golden red carpet outfits.
At the end of January, Fendi announced the restoration of the "Trevi Fountain", one of the most important and symbolic roman and italian monuments in the world. Karl Lagerfeld, Silvia Venturini Fendi, FENDI Chairman and CEO Pietro Beccari and Rome's Mayor Gianni Alemanno unveiled Fendi's patronage project "Fendi for Fountains" – a "tribute to beauty and craftmanship, clelebrating italian art, history and culture".