The Batman Pen ant The Alchemist Ball Point: limited edition collection of luxury Montegrappa pens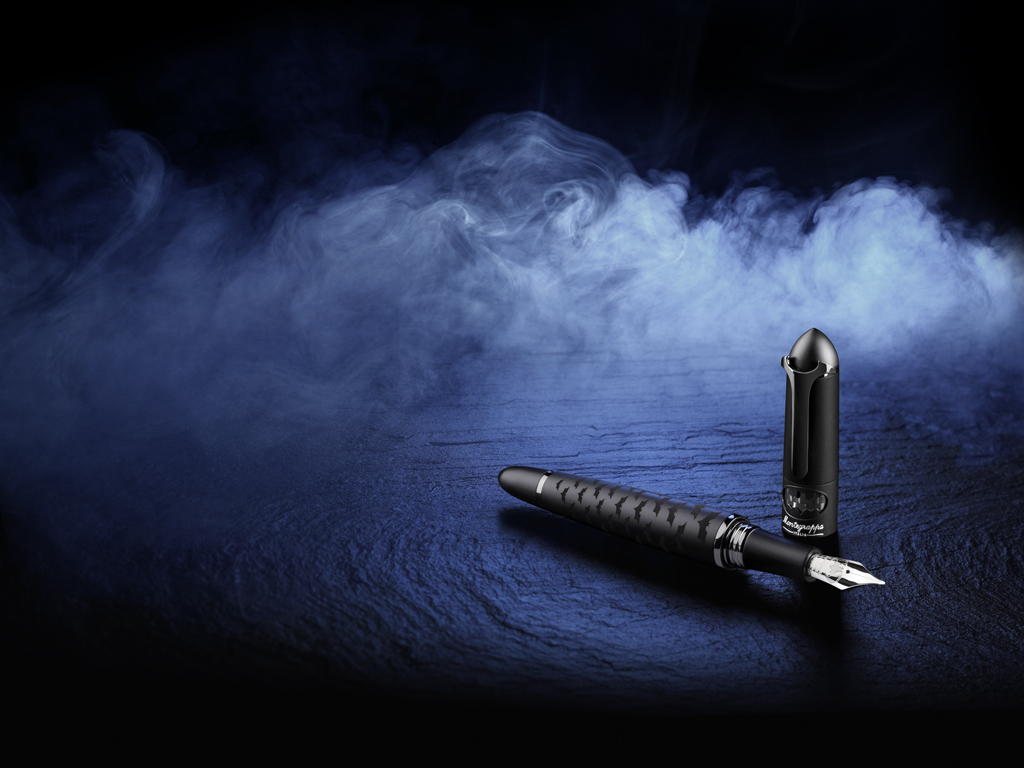 This February, London's Harrods launched a limited edition collection of luxury Italian Montegrappa pens, each with a distinctive design of its own. The Batman Pen with components of aluminium, a collaboration of Italy's renowned manufacturer of fine writing instruments with Warner Bros., is engraved with the iconic bat logo and comes complete with an 18kt gold nib, also bearing the celebrated motif. Limited edition Batman pens, both fountain and roller boll are available in 1939 pieces, each, the year in which batman first appeared.
"We are very proud of this partnership with Warner Bros. Consumer Products," says Giuseppe Aquila, Montegrappa's CEO. "I'm an avid fan of the DC Comics characters, particularly of Batman, and working on this project gave me the opportunity to relive the legend of this incredible super hero. Montegrappa's Batman Limited Edition, which is part of our 'Cult' series, encapsulates the Dark Knight's legacy for the joy of our fellow collectors, as well as for the legions of comic book aficionados around the globe." –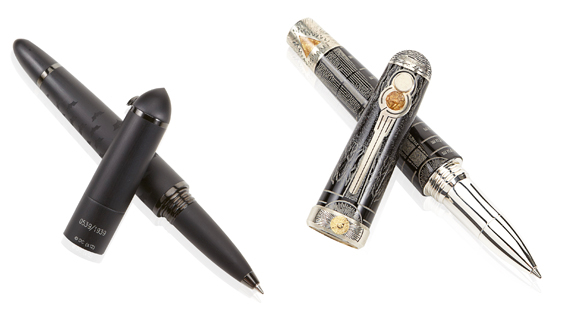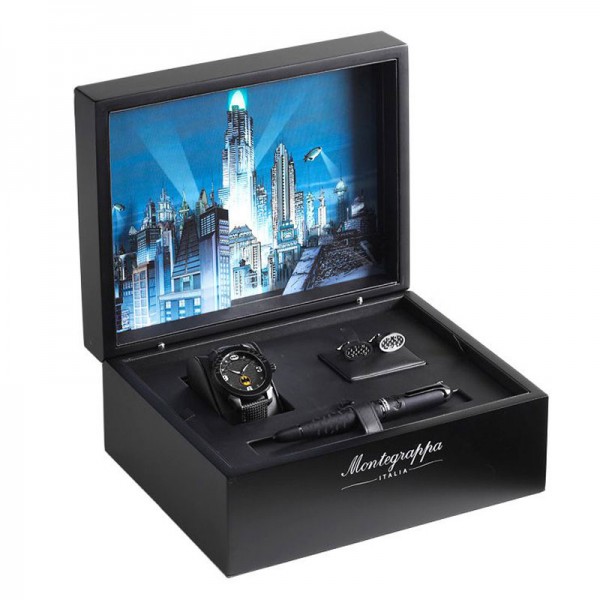 The Alchemist Ball Point, named after the world-famous book written by Paulo Coelho, is a sterling silver and resin rollerball presented in an antique wooden box.
One of the latest launches of the prolific Montegrappa luxury house include: Montegrappa Giuseppe Verdi's Bicentennial Limited Edition celebrating the bicentennial of Giuseppe Verdi's birth; Inspired by the Chinese Horoscope sign, Montegrappa created Montegrappa "Snake 2013" Limited Edition decorated with stunning die-cast overlays. The collection is available as a limited edition of only 888 fountain pens and 888 rollerball pens in sterling silver and only 88 fountain pens and 88 rollerball pens in solid 18K gold. Fountain pens boast ebonite feeder, 18K gold nib and a piston filling system. All pieces are numbered and offered in a luxury wooden box.