Custom golf polo shirts by Treccani Milano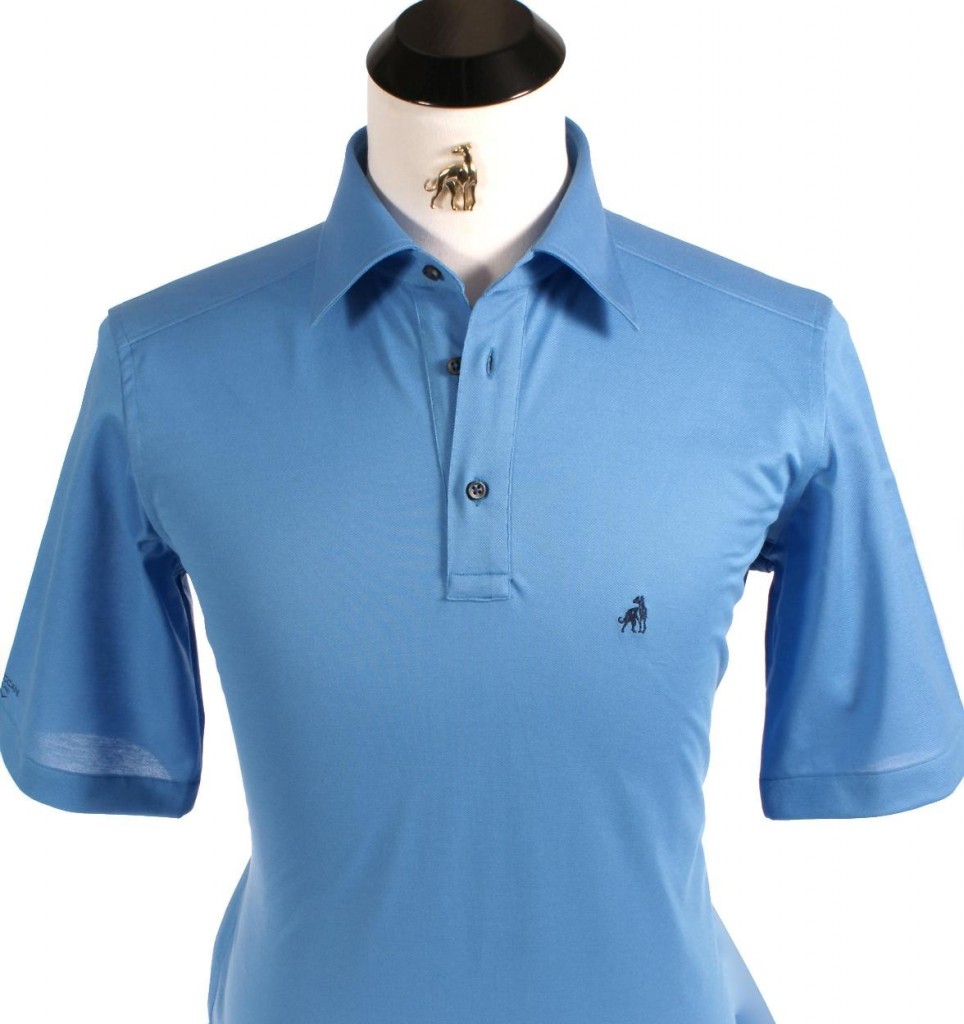 After the recent launches of handmade leather golf bags and shoes, Treccani Milano fashion house expands its portfolio with the introduction of new line of custom golf polo shirts. Once a custom order is placed, it is sent to artisans in the company's Milan bottega (Italian for lab) who then create the shirt to the customer's exact specifications – size and otherwise.
"After the overwhelmingly positive response to our custom golf shoes and custom golf leather bags from all over the world, my wife Nicole Branicky and I decided to complement them with custom golf polo shirts," explained Emanuele Bonasia , Co-Founder of Treccani Milano.
In addition to a personalized fit, Treccani Milano offers the opportunity to specify down to the finest details to create polo shirts that are as unique as their golf putts. Options include a vast array of colors (single or combination) in 100% cotton piquet or stretch from a cotton mill in Switzerland, a choice of pocket, sleeve length, stitching colour and buttonhole colour. Other features include selecting the colour, shape and thickness of the mother of pearl button, as well as shirt monograms. While no minimum order is required, production of each shirt takes four weeks, and worldwide shipping is available on all products. Prices start at $320 per polo shirt, announced the Italian manufacturer.