Shanghai Tang lands in Capri for Spring Summer 2015.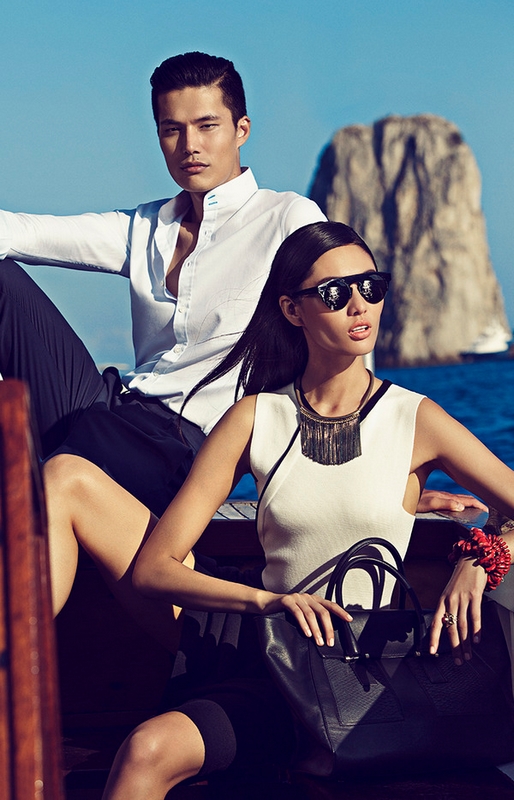 After having shot in Malaysia, in Guangxi province, in Shanghai, in Paris, in New-York and in Morocco, the international clothing chain Shanghai Tang (founded in 1994 by Hong Kong businessman David Tang) have been searching for sun and glamor on the Tyrrhenian Sea.
Models Bonnie Chen and Dae Na, Shanghai Tang's Spring Summer 2015 ambassadors, visited the island of Capri for unveiling this season's collection, a version of The Roman Holiday. Shanghai Tang's vivid colours and Capri's paradisiac scenery showcase the trip of a couple on a refined summer escape.
"This is my second campaign for Shanghai Tang. This campaign is more dramatic, more cinematographic. Every single angle is a totally different look. It matches with Shanghai Tang design," said fashion model Bonnie Chen.
At the end of 2014, Shanghai Tang celebrated its 20th anniversary with a breath taking SS15 China Fashion Chic mega fashion show. Hollywood and Chinese celebrities such as Nicole Kidman, Lin Chiling, Liu Wen, Qiqi, Chen Man, Du Juan, Hu Bing, Rain Li, Zhang Xinyuan came together to join the celebration.
For the occasion, the house launched an exceptional pair of sunglasses inspired by the classic Chinese round frames. The authentic Chinese round glasses are given a modern, edgy twist with a strong eyebrow shape and mirror lenses.