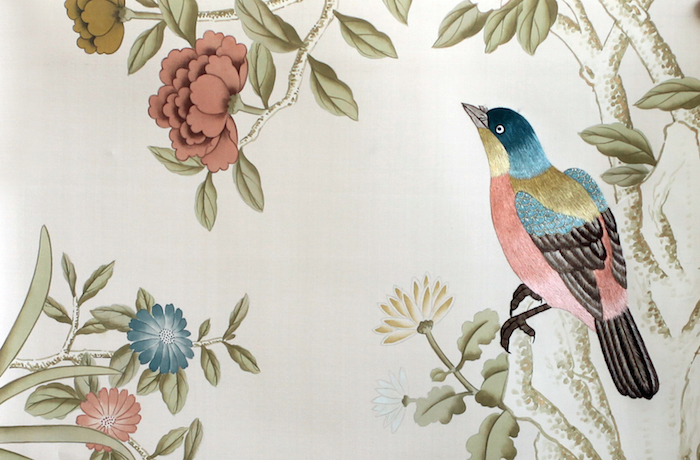 To offer high-end couture for walls, Fromental's artists spend up to 600 hours elegantly stitching individual panels and elaborate hand-painted and hand-embroidered designs.
Combining the finest skills together with luxurious fabrics, the result are one of the world's most beautiful wallpapers and fabrics. On the walls, the distinctly British
style blends historic classicism with the cutting-edge cool of London's fashion scene to create timeless interiors. The creative team is a collaboration of talented designers and craftsmen from London and China.
For the 2015 collection exhibited at Maison & Objet Paris, hues of pinks and blues have been applied to some of Fromental's most popular designs. The elegant prunus blossom tree with embroidered blossoms appears in dove grey, overlaid onto a kimono in velvet and Vanners fabrics. Fromental's whimsical Folly chinoiserie was presented in the new Jeunesse colourway. Inspired by Chinese mountain landscapes and scholars' rocks, the new Rockface wallpaper is a collage of hand-dyed, lacquered paper, in El Capitan colourway.
The 'bird and flower' design layouts are available in varying densities, ranging from intensely detailed, luxuriant gardens in full bloom to pared-down, elegant and
understated backdrops.
"We pioneered the technique of embellishing traditional painted chinoiserie with fine silk embroidery, taking an already supreme decorative form to new heights of opulence. The wallpapers are hand-painted prior to being fully or part-embroidered in silk and metallic threads in hundreds of colours," explains Fromental team.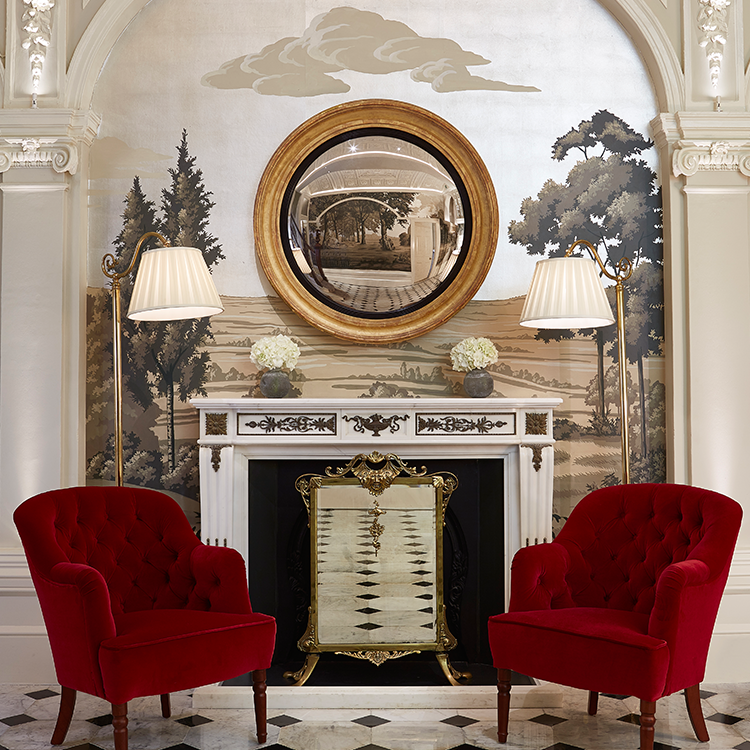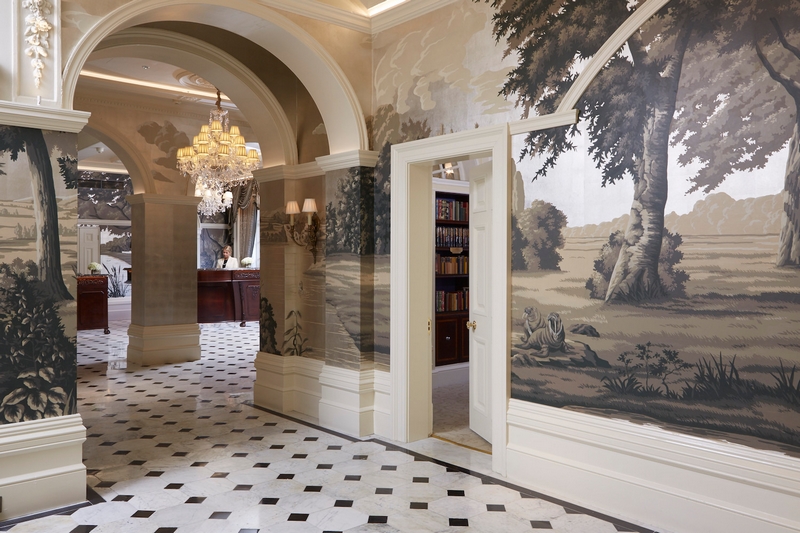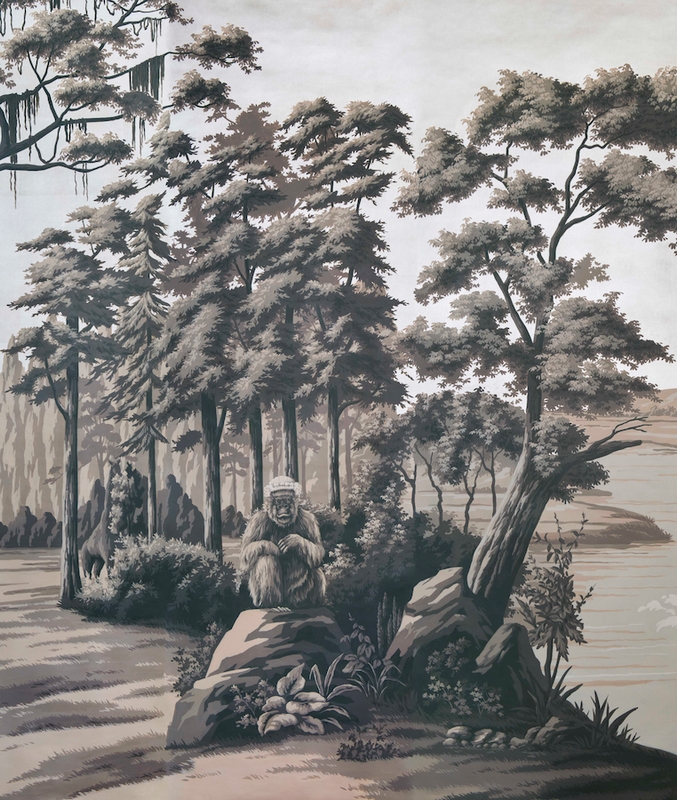 Fromental's latest creation is a statement scenic wallcovering for the Front Hall of The Goring as part of the hotel's comprehensive renovation. The scenic portrays an Arcadian landscape enlivened with an anthropomorphised menagerie of wild and exotic beasts, some of which represent members of the Goring family past and present.