Riffelalp Resort 2222m is a new member of Swiss Deluxe Hotels.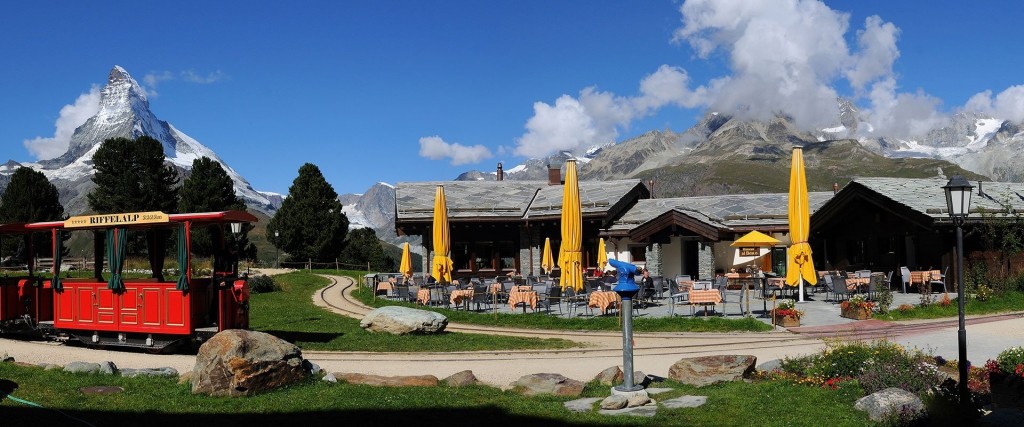 The Riffelalp Resort is located on a small plateau above Zermatt at an altitude of 2,222 metres above sea level, making it the highest luxury hotel in Europe.
The luxury Zermatt hotel is a new member of Swiss Deluxe Hotels, the association of the most exclusive luxury hotels in Switzerland. Steeped in tradition, the resort above Zermatt in the Canton of Valais was gradually refurbished and upgraded in recent years before enjoying extensive renovation work in 2016. The Riffelalp Resort 2222m met the stringent Swiss Deluxe Hotels entry criteria in style. A Swiss Deluxe Hotel must satisfy more than 850 quality standards, not only upon admission to the association but in tests conducted every year.
The Swiss Deluxe Hotels association (SDH) was founded in 1934 and comprises 42 of the most renowned 5-star hotels in Switzerland such as The Dolder Grand and the Baur au Lac in Zurich, the Victoria-Jungfrau Grand Hotel & Spa in Interlaken, the Gstaad Palace, the Beau-Rivage Palace in Lausanne, Badrutt's Palace Hotel and the Kulm Hotel in St. Moritz, the Castello del Sole in Ascona and the Grand Hotel Les Trois Rois in Basel.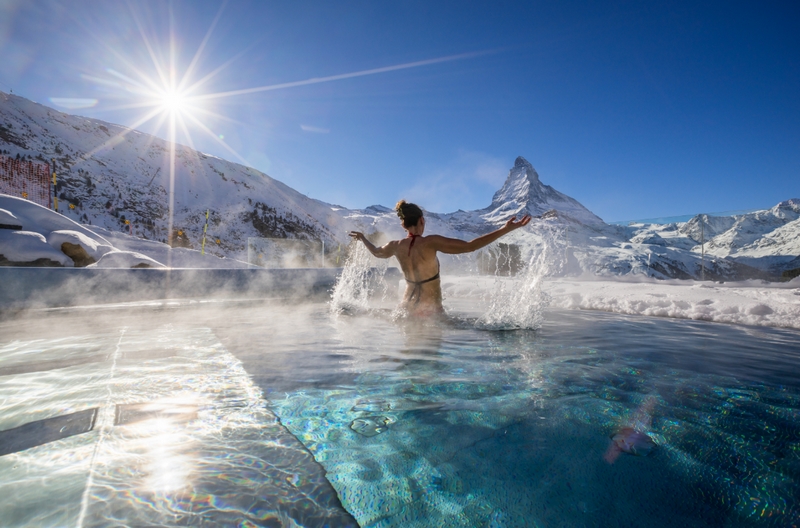 The history of the Riffelalp Resort 2222m can be traced back to the middle of the 19th century. The hotel pioneer, Alexander Seiler (1819–1891), had already recognised the potential of the site. He bought the first plot of land here in 1856.
Construction of the first hotel boasting some 150 beds lasted from 1878–1884, before the Gornergrat railway had opened. Even then, the hotel was already a meeting place for high society, primarily from the British Empire. These days, it is a firm favourite with skiers and nature-lovers due to the mild micro-climate and its unique location at the heart of the Gornergrat skiing and hiking paradise.
The Riffelalp Resort 2222m is one of the few hotels worldwide which cannot be reached by car, which is why a legendary tramway links the Gornergrat railway directly to the hotel. The Alexandre, Walliserkeller and Ristorante al Bosco restaurants along with the Mark Twain Lounge meet the very highest culinary demands in the new Swiss Deluxe Hotel.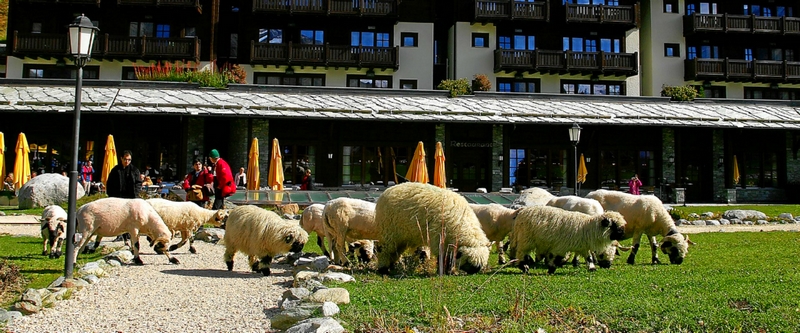 "We are pleased to be able to welcome the Riffelalp Resort 2222m, an absolute pearl of the Swiss luxury hotel industry, into the circle of Swiss Deluxe Hotels," says Jan E. Brucker, President of the Swiss Deluxe Hotels association. "It enables us to consolidate our external brand promise with regard to the "excellent service" provided by the 42 hotels in 23 destinations throughout Switzerland," continues Jan E. Brucker.