Biomorphic ethereal volumes by Iris Van Herpen.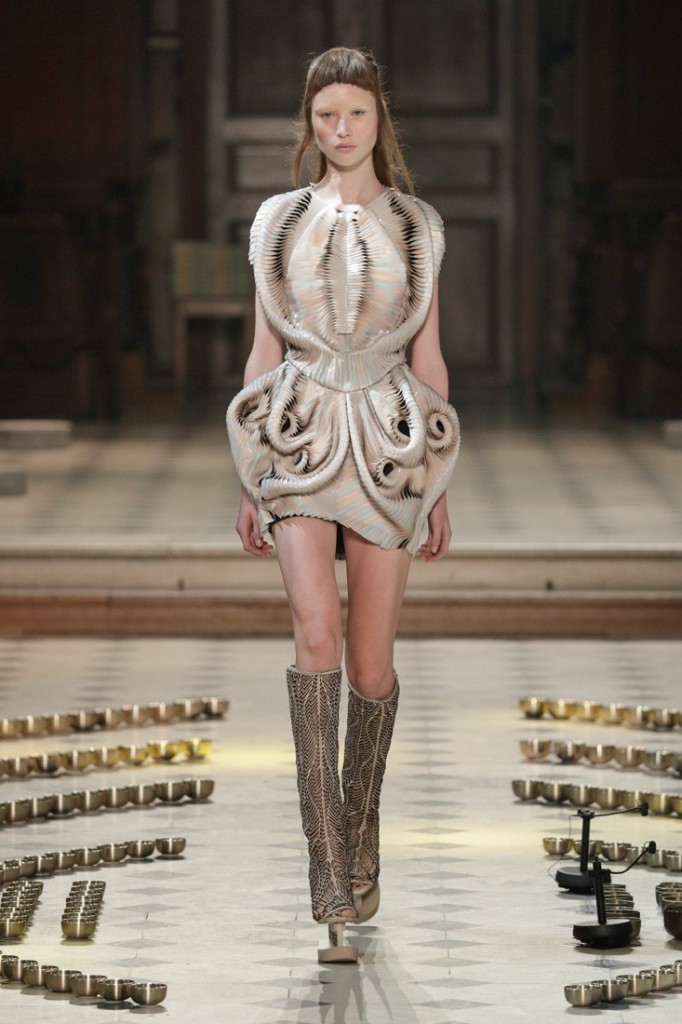 Standing for a reciprocity between craftsmanship and innovation in technique and materials, famous Dutch fashion designer Iris Van Herpen explored the study of cymatics in a new stunning couture collection presented at the L'Oratoire du Louvre in Paris. The new couture collection was titled "Seijaku" from the Japanese word and concept for finding serenity amidst life's chaos. The Japanese musician Kazuya Nagaya created a Zen bowl sound installation to help the audience to visualize sound waves as evolving geometric patterns, In cymatics, a subset of modal vibrational phenomena, the higher the frequency of the sound wave, the more complex the visible patterns.
Iris Van Herpen continues exploring her ethos of "modern couture" bycoating thousands of hand-blown glass bubbles in transparent silicone, creating a bioluminescent prism around the body.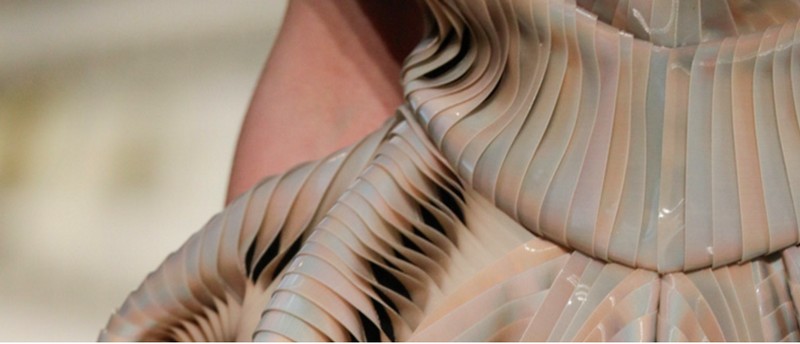 Inspired by the work of the Japanese artist Kohei Nawa, van Herpen also used a similar technique to silicone-coat tens of thousands of Swarovski water drop crystals, creating a dress with the look of a wet skin covered in dew drops.
Other fabric techniques developed exclusively for the collection include stitching pearl-coated rubber fabric onto black tulle to create fossil and floral layering. A halter dress is laser cut and stretched over black wire to scroll around the body like waves of sound in a shell.
Ethereal dresses float on a 3D moiré technique in which hand-plisséed and line- printed organza is hand stitched on transparent tulle.
The lightest Japanese organza is woven from threads five times thinner than human hair and made with the traditional Shibori technique, creating unique Cymatic patterns.