Lamborghini lifestyle collections inspired by the spirit of Lamborghini cars.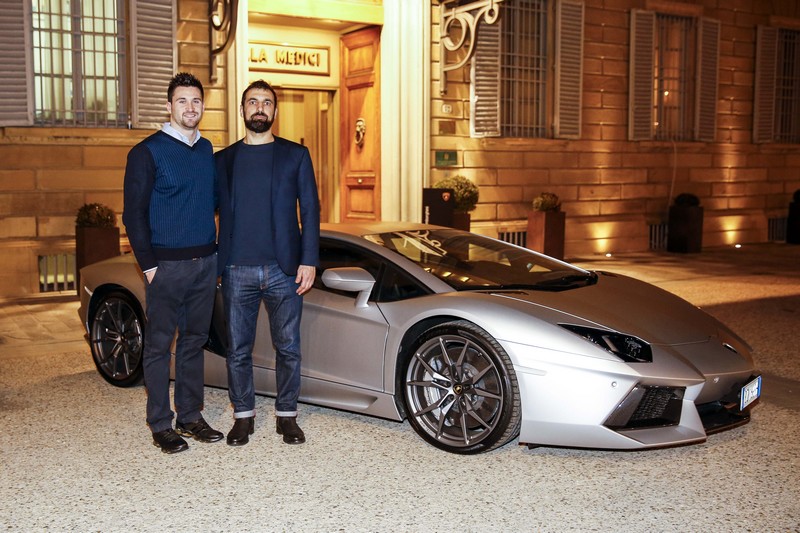 Collezione Automobili Lamborghini presented the 2016-2017 Fall-Winter collection at Pitti Uomo. The offering included a sartorial clothing in collaboration with d'Avenza, the "L" fragrances in partnership with Intertrade Group, running shoes in collaboration with Mizuno, and a luxury carbon fibre luggage in collaboration with TecknoMonster.
A formal and functional collection to travel in style, the 2016 Fall Winter collection included Sartorial Voyager classic line with technical fabric trench coats and small leather items. The dark navy trench coat is made with high-performance technical fabric. Breathable and stretch, on the inside the coat features a ''Y'' pattern, with three Ys forming the classic Lamborghini hexagon. A range of small leather goods in charcoal rubber-coated leather with a hexagonal weave come in a gun-metal grey matte finish and with the Automobili Lamborghini emblem.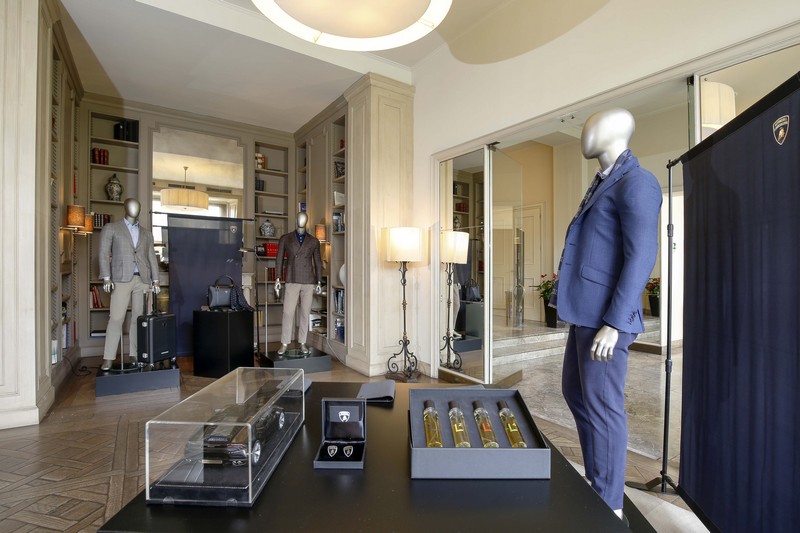 The luxury brand also presented the Casual Heritage special edition inspired by Lamborghini Miura, the iconic Lamborghini model that reinvented the very notion of sports cars. This two-door Lamborghini car is the protagonist of this line of polo shirts, sweaters, tracksuit trousers and vintage wash-effect t-shirts.
Pitti Uomo menswear fair saw also the launch of three Special Editions: "The Automobili Lamborghini and d'Avenza Collection" , Wave Tenjin running shoe developed with the Japanese sportswear brand Mizuno, and the TecknoMonster luggage line.
Ad Personam — the Automobili Lamborghini Ad Personam programme allows each customer to create his own ''bespoke'' Lamborghini, customising every single detail. Similarly, the Collezione Automobili Lamborghini with d'Avenza clothing line creates made to measure suits: a maître couturier is available to take the customer's measurements and supervise the creation of the perfect suit, combining sartorial quality and super sports car identity.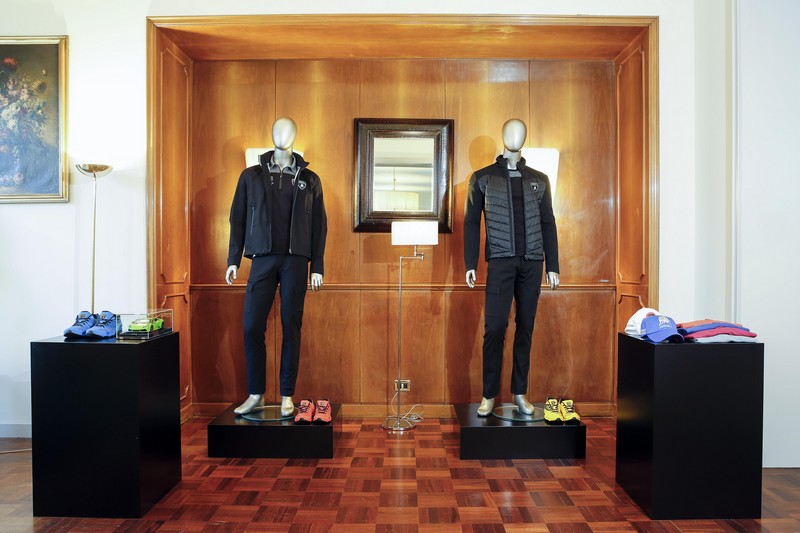 For the man with a sporty and international lifestyle, the lifestyle brand unveiled L, the men's fragrance line in four different scents, in partnership with Intertrade Group.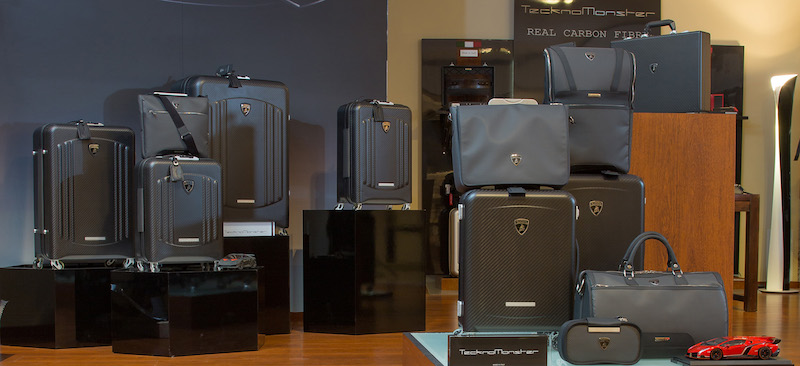 Automobili Lamborghini and TecknoMonster luggage line
Entirely designed and manufactured in Italy, the Automobili Lamborghini and TecknoMonster luxury wheeled luggage line is made with the same materials employed for Lamborghini super sports cars: autoclave-produced carbon fibre, fully machined aluminium and the original leathers used for the car interiors.
Besides the Aurum luxury luggage line available in cabin and hold size — the collection also includes an attaché case, two
shoulder bags, a backpack, a travel bag and a washbag made with the same leather used for the car interiors.