Sartori Cheese to Release Peppermint BellaVitano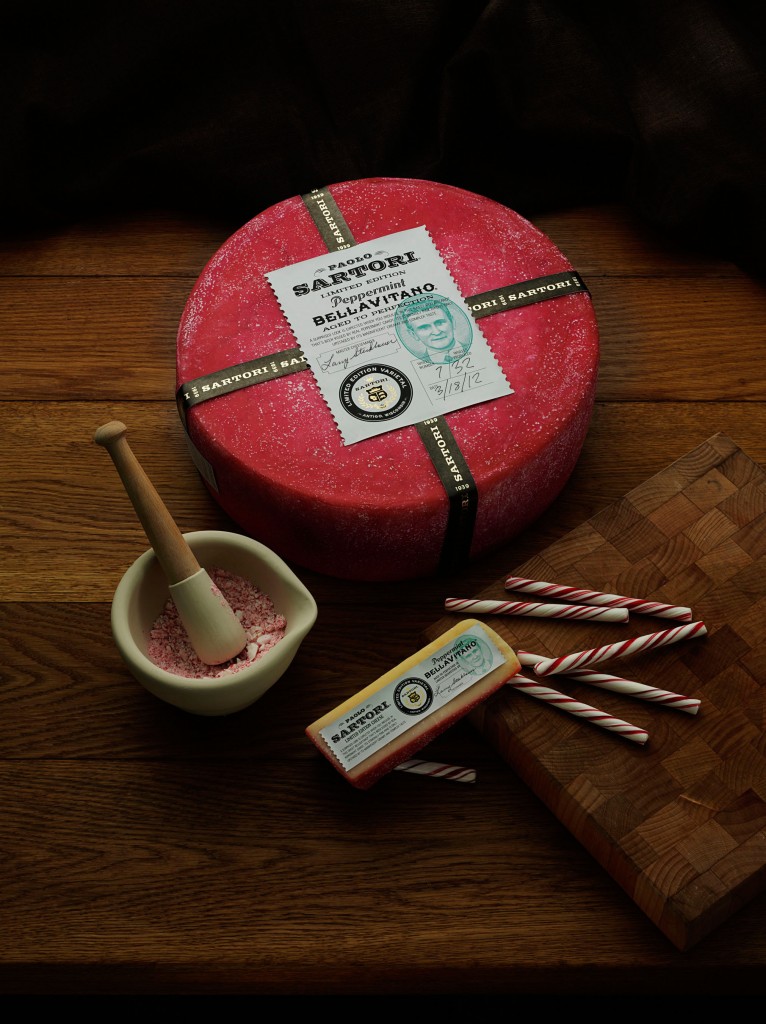 Sartori adds to its array of award winning cheese a new Limited Edition. Sartori Cheese launched Peppermint BellaVitano for February in support of the National Breast Cancer Foundation. The artisan cheese is crafted by hand rubbing aged BellaVitano Gold with crushed peppermint candy. The peppermint gives the cheese a light kiss of sweetness and a bright pink hue. The creamy, crumbly texture starts with a subtle fruity note and ends with a tangy bite.
A portion of all the proceeds of the pink cheese will be donated to the National Breast Cancer Foundation in support of breast cancer awareness.
"Not only does the pink hue of the cheese ring true to Valentine's Day, but it's also a great reminder and reinforcer for Breast Cancer Awareness," says Chad Vincent , Sartori Chief Marketing Officer. "We are very fortunate to have found an exceptional partner with the National Breast Cancer Foundation. Their mission speaks volumes and any way we can help, we will."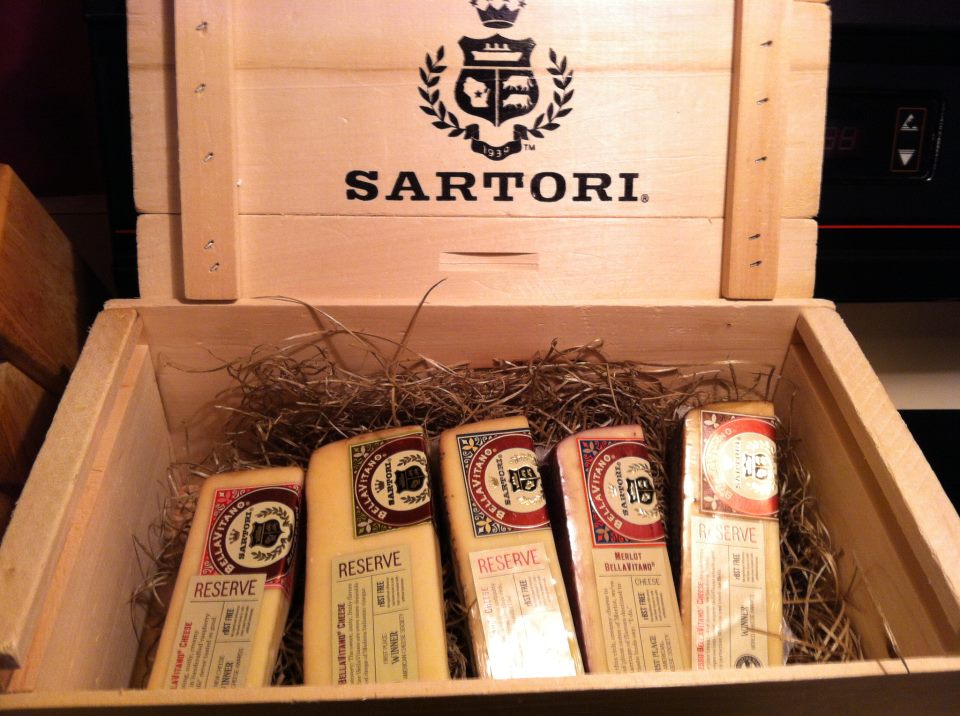 At the Winter Fancy Food Show held in San Francisco this January, Sartori Cheese launched Chai BellaVitano, the newest Sartori Reserve cheese that has been in development for quite some time. The cheese already gained international acclaim, having been awarded a silver medal at this year's World Cheese Awards held in the U.K.
Sartori Cheese was awarded thirteen medals at the 2012 World Cheese Awards held in the UK last December. The World Cheese Awards is a premier and highly competitive worldwide competition – with cheese from 30 countries and a record 2,781 entries in 2012. Sartori's top finish came from its Limited Edition Cognac BellaVitano cheese which was awarded a Super Gold Medal – one of the select few cheeses advancing to the final round of judging.
Sartori's 2012 World Cheese Award Honors:
Cognac BellaVitano…………Super Gold Medal
SarVecchio Parmesan……….Gold Medal
Cannella BellaVitano………. Silver Medal
Balsamic BellaVitano……….Silver Medal
Chai BellaVitano……………Silver Medal
Extra Aged Fontina…………Silver Medal
Classic Parmesan……………Silver Medal
Raspberry BellaVitano………Bronze Medal
Merlot BellaVitano………….Bronze Medal
Classic Asiago……………….Bronze Medal.