Salone del Mobile Milan 2016: The entire design industry is meeting up in the capital of Lombardy Italy– to view global interior trends and the innovations of the year.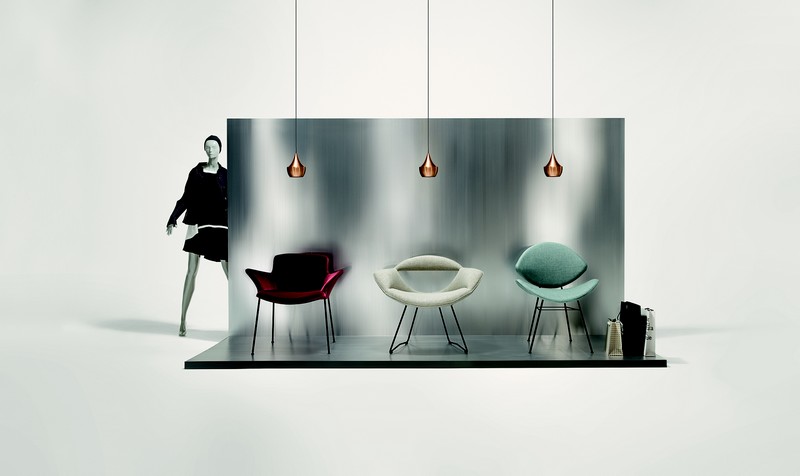 Significant, inspiring and bigger than ever before: Walter Knoll is presenting its innovations on over 600 square metres in Milan. Once again, the stand was created in collaboration with the Identity Architects Ippolito Fleitz Group – most recently honoured with its inclusion in the "Hall of Fame" of the American magazine "Interior Design"
Walter Knoll is presenting twelve new products and extensions to the range for 2016 at Milan Design Week. Including rediscovered classics of mid-century modernity and design icons by artist Sadi Ozis, co-founder of modernity in Turkey in the 1950s. A tribute to craftsmanship and material: the new sofa and new armchair in the Isanka range. The collection is extended by innovative chairs and tables for elegant dining.
These items are complemented by the Saddle Chair barstool, being shown for the first time by Walter Knoll in Milan. An example of precise craftsmanship, classically austere but at the same time exceptionally comfortable – the legendary chair made of saddle leather.
New fabrics and leathers extend the Walter Knoll philosophy of "Natural Elegance". New fabric "Anni" is a tribute to the Bauhaus and fabric artist Anni Albers. This special fabric, soft wool featuring brilliant threads of metallic yarn, was developed by Walter Knoll together with fabric designer Helmut Scheufele and the former hand weaving mill Maute, taking inspiration from the design language of the living culture of the fifties.
The leather "Paco" – similar to saddle leather – is the perfect extension to the collection when it comes to frequent and challenging use. Its robustness and the fact that it is easy to clean also render it perfect for use on office premises.