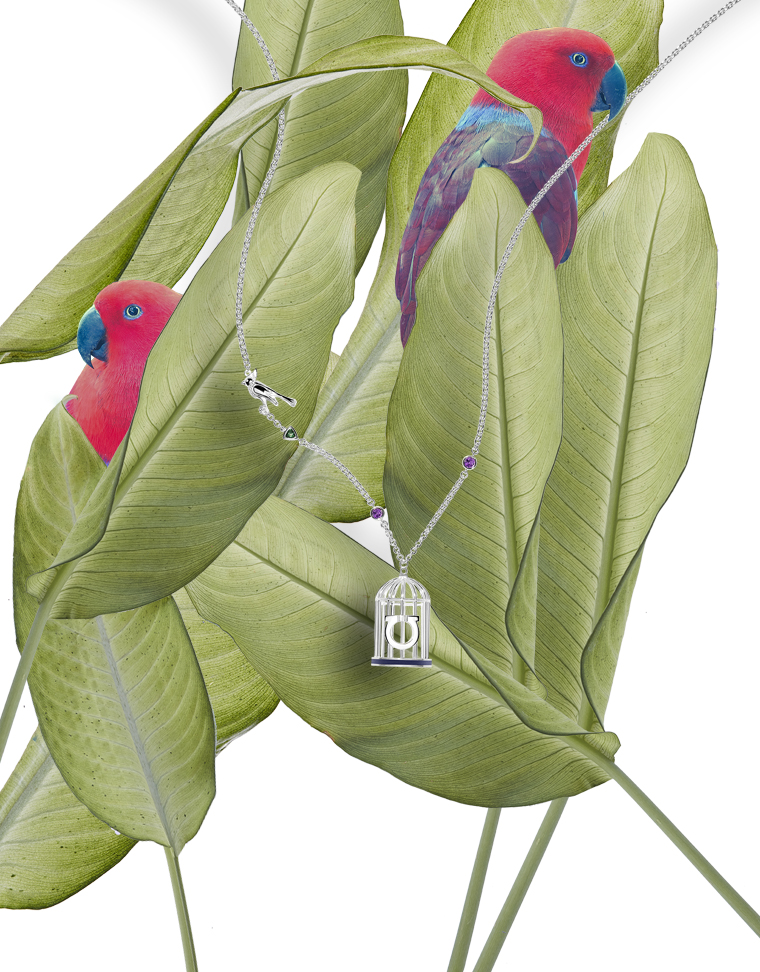 Salvatore Ferragamo celebrates its long-standing love of nature and travel with a new capsule collection, a women's jewelry collaboration with Daniela Villegas.
Parakeets, parrots, and birds of paradise designed by Mexican jewelry designer Daniela Villegas are now populating Salvatore Ferragamo Jewelry Capsule collection. The new artistic project depicts the themes of freedom and exploration through the prism of wild birds.
"The collaboration with Daniela Villegas is the latest chapter in Salvatore Ferragamo's legacy of mentoring, originating with our founder's investment in Italy's world-class craftsmanship and continues today through the Fondazione Ferragamo – sponsoring both college and graduate artisans," explained Florence-based fashion house.
The eight-piece collection features sterling silver with the purest of gemstones, green Topaz and purple Amethyst, combining extreme simplicity of forms and essential lines with fantastic natural concepts.
The heart of the collection sees Danila Villegas playfully channel the highly colored birds and wildlife that feature on iconic silk scarves and the Ars shoe designed by Salvatore Ferragamo in the late 1950s.