Renault TREZOR scoops the Festival Automobile International's award for the Most Beautiful Concept Car of the Year 2016
Unsuprisingly, the 32nd Festival Automobile International at the Hôtel des Invalides in Paris, France, has singled out the Renault TREZOR as the most beautiful concept car of 2016. The TREZOR's sensuous lines pave the way for the styling and technologies that will be features of Renault's upcoming models. It also marks the beginning of a new cycle of Renault concept cars which will be revealed soon, says the French automotive manufacturer.

A pointer to the styling philosophy of upcoming Renaults
The lines of the Renault TREZOR are warm, sensuous and refined, while its assertive front end incorporates signature C-shaped lights. In terms of their styling, Renault's upcoming models will draw their inspiration from the TREZOR's DNA as their forms become even more fluid and mature.
The TREZOR's interior design, meanwhile, places the emphasis on driving enjoyment and features a large enveloping touchscreen display that reinforces the cockpit feel. This customisable, connected interface juxtaposes warming, prestige materials like wood and leather. The interiors of upcoming Renault models will take their inspiration from these increasingly refined styling trends and connected technologies.
"The jury decided this award should go to the TREZOR because of the extreme beauty, sensuality and elegance it exudes," observes Rémi Depoix, President of the Festival Automobile International. "It is the epitome of a concept car and we were notably won over by the cohesion of its overall design and the attention that has been paid to the details. It is a fine creative work which, we hope, will inspire Renault's future roadgoing models."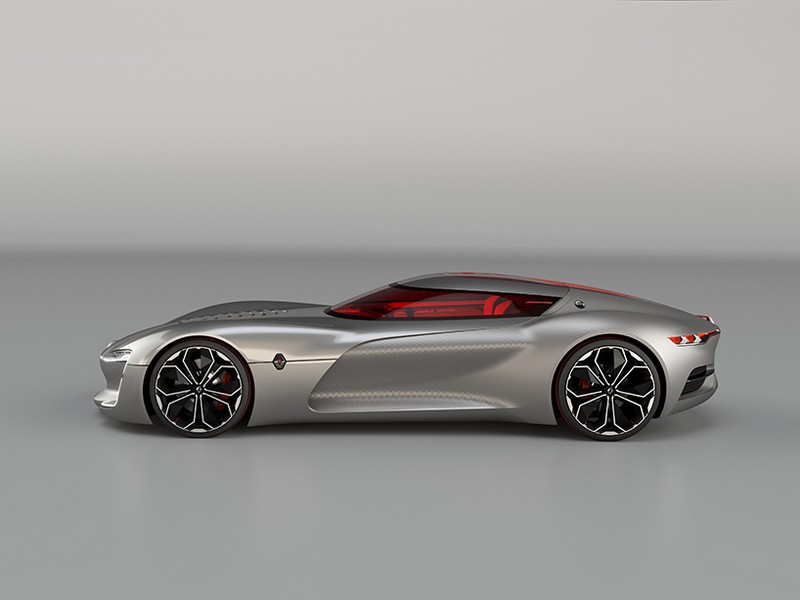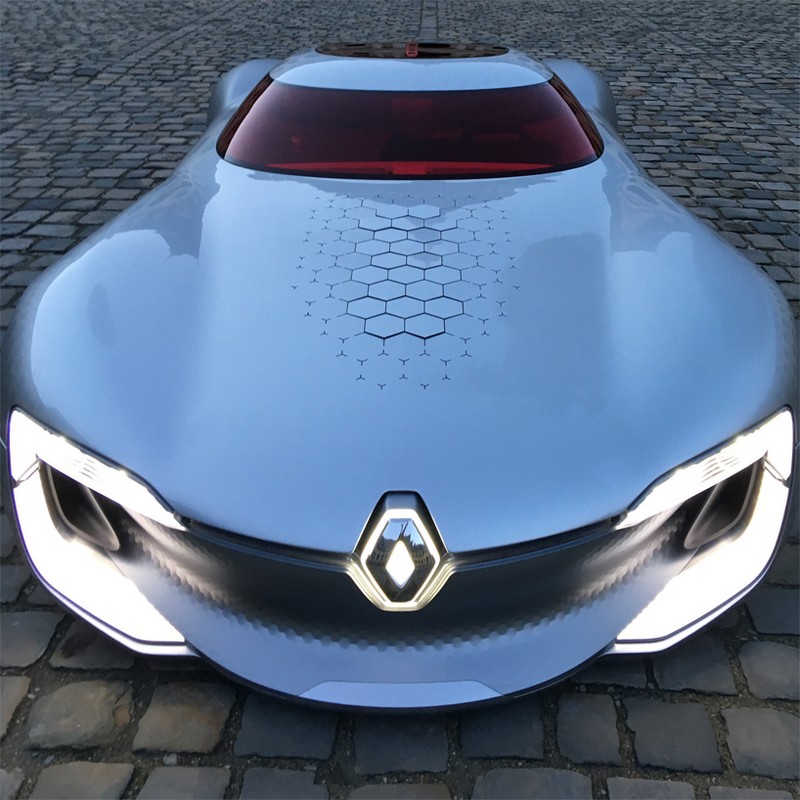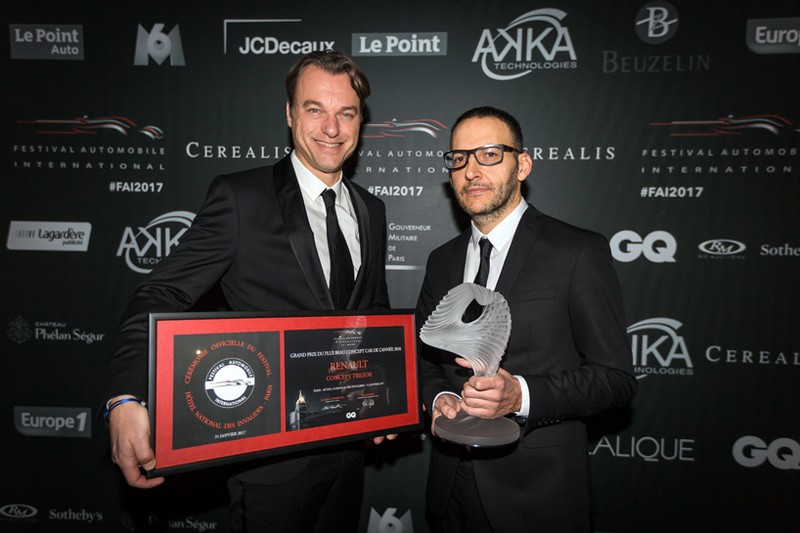 The list of Winners of the 32st edition:
THE MOST BEAUTIFUL SUPERCAR OF THE YEAR: FERRARI GTC4 LUSSO
THE MOST BEAUTIFUL BOOK OF THE YEAR: MARCELLO GANDINI, MAESTRO OF DESIGN
Author : Gautam Sen
Editions : Dalton Watson Fine Books.
THE MOST BEAUTIFUL ADVERTISING FILM OF THE YEAR: Tiguan trailer assist for Volkswagen (Grabarz & Partner
agency);
THE MOST BEAUTIFUL PICTURE OF THE YEAR: "BEAUTE ANIMALE"by Cathy DUBUISSON;
THE GRAND PRIZES / "CREATIV´ EXPERIENCE": "ONLY YOU" by DS;
THE MOST BEAUTIFUL INTERIOR OF THE YEAR: PEUGEOT 3008;
YOUNG DESIGNER AWARDS BY BMW: Design extérieur: Beauté pure
"S y m m e t r y" by Navneeth Sabu Kannan (IAAD Turin, Italy).
INTERIOR DESIGN: L´ÉVEIL DES SENS
"AURIGA CONCEPT" Daniel Brunsteiner, Florian Howecker and Philip Fromme – FH Joanneum (Austria)
THE MOST FUTURISTIC CARS: CONCEPT VISION TOKYO;
THE DESIGN GRAND PRIZE: BMW celebrates 100 years;
THE JURY SPECIAL GRAND PRIZE: SAGA PORSCHE – 18 victories at 24H LE MANS;
THE CREATIVITY GRAND PRIZE: SETSUNA CONCEPT;
THE PALME D´OR: CARLOS TAVARES.