Presidential Mementos From 33 Years At The White House Sold At Auction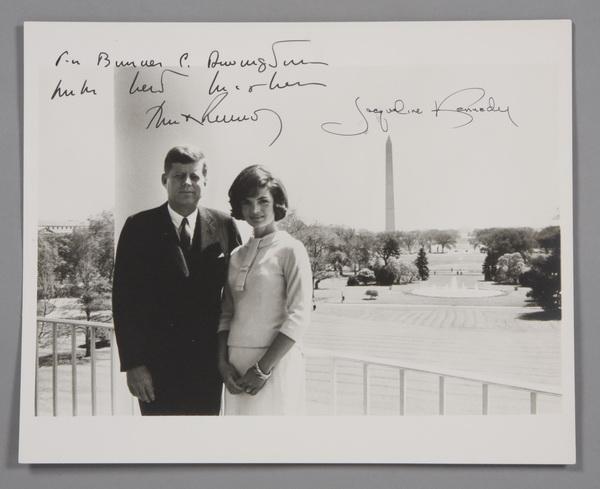 The private collection of White House Presidential mementos, memorabilia and gifts – gathered by the carpenter who worked at the White House from the Truman through the Reagan administrations – will be sold at auction Friday, Oct. 12, by Great Gatsby's Auction Gallery in Atlanta.
Bonner Arrington was a carpenter at the White House for 33 years. Involved in all of the day-to-day maintenance and special events that occurred within the public and private rooms of the White House, Mr. Arrington began, early on, to proudly cherish every memento that came his way while doing a job that, as a poor boy from Covington, Va., he never dreamed possible.
"Even if it wasn't a presidential election year, this collection would still attract enormous attention," said Marie Kowalik, President of Great Gatsby's Auction Gallery. "It's quite literally a historical timeline of 20th century White House history."
The array of items in the sale will range from original White House photos signed by Presidents and First Ladies, items with the Presidential Seal (such as cufflinks, tie clips, pens and cigarette lighters), original notes handwritten and signed by Presidents and First Ladies, and rare one-of-a-kind collectibles such as John F. Kennedy Jr.'s monogrammed diaper pin, President Truman's monogrammed handkerchief, and President Teddy Roosevelt's rocking chair. Also being offered is an exact replica of the Presidential Oval Office Desk – "The Resolute", made to the exact specifications of the original, and crafted by the same Old World artisans who crafted this desk for the Reagan, Carter and George H. Bush Presidential libraries.