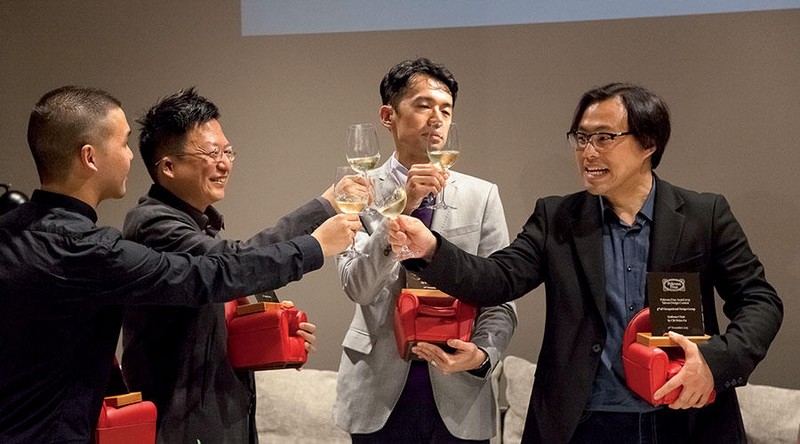 The "Taiwan Design Contest" has been won by architect Lu Shi-Chieh, whose "Ming's Heart" chair will be officially presented at the 2016 Salone del Mobile Furniture Fair. Inspired by the austere and clean lines of Chinese chairs of the Ming period and enriched by the culture of Poltrona Frau's handcraftsmanship and leatherwork, this small armchair blends Chinese and Italian living traditions in a simple and elegant design.
The "Taiwan Design Contest" is an initiative conceived and promoted by Poltrona Frau and Euchain, a historic Taiwanese dealer, with the aim of encouraging cultural exchange between the East and West and between the principles of Taiwanese design and the founding values of Poltrona Frau.
There were two categories: the Occupational Design Group for professional designers and architects, who were asked to design an armchair to express the synthesis between the two cultures, and the Amateur Design Group for young Design School students, who were tasked with designing an object or accessory in leather.
The projects in both categories were carefully evaluated by two selection panels, one Italian and one Taiwanese.
The three finalists of the "Occupational Design Group" are: the winner Lu Shi-Chieh with "Ming's Heart", Hsu Chun-Cheng with "Arming Chair" and Chi Hsiao-En with "Embrace Chair".
The winner of the "Amateur Design Group" is Wu Chih-Wei with "Chinese Cabinet", a project which will receive a special commendation.