Sea Dunes Marine electric boats 
UAE-based Sea Dunes has developed a boat concept that provides an eco-friendly solution that hopes to contribute to efforts to preserve and sustain the environment.
In line with the company's mission, Sea Dunes commissioned its R&D team with a revolutionary electric boat concept to insure the birth of a new generation of pollution free, eco-friendly and safer boats. In parallel, more new exciting boat designs and programmes are proposed (like Seadunes Electric Taxi Boat), using cutting edge technology combined with creativity for the most genuine, avant-garde and unseen boats on the Gulf market.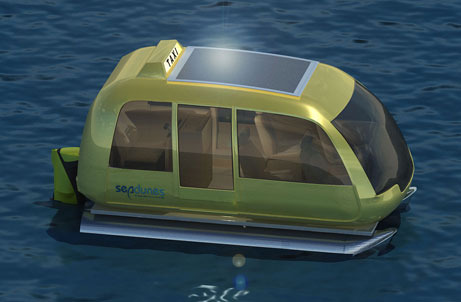 Sea Dunes teamed up with the French scientist "George Feliot, who was one of the pioneers and top scientist of the European Space Agency program, to develop a battery-powered boat engine that delivers the same horsepower as many petrol-powered boats, yet weighs less and has practically zero-wastage and maintenance.