Award-winning Colombian rum producer, Dictador, announces exclusive partnerships with premier Cognac, Whisky, Champagne, Armagnac, Bordeaux and Sauternes houses worldwide for a pioneering rum project coined 2 Masters. It is anticipated that the first collaboration of 2 Masters will debut in the second quarter of 2018. This is the first time in Dictador's century-plus history that an entity outside the brand will have influence over their rum.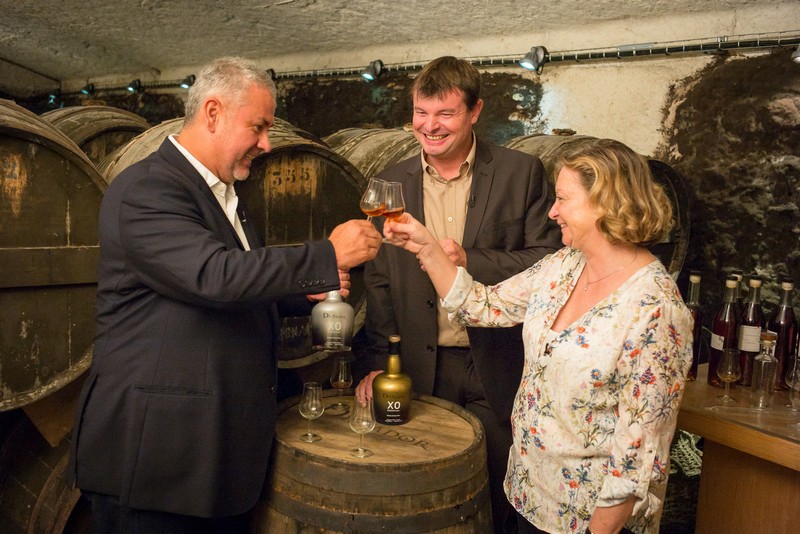 As the name implies, the initiative joins two brand masters together to create a singular rum experience. The project features masters from Hardy Cognac (Mickaël Bouilly, Cellar Master), Glenfarclas Distillery (Callum Fraser, Master Distiller and Distillery Manager), Champagne Leclerc Briant (Hervé Jestin, Master Oenologist), Château d'Arche Sauternes (Jérôme Cosson, Cellar Master), Vignobles Despagne (Thibault Despagne, Master Winemaker and Visionary), Laballe Armagnac (Cyril Laudet, Cellar Master).
The first program of its kind, the 2 Masters initiative was conceived over two years ago when Dictador Rum Master Blender Hernan Parra resolved to create a truly remarkable and wholly unique collection of sipping spirits by uniting with top producers in the wine and spirits community. Selected and invited by Parra, this esteemed group of skilled artisans agreed to take creative onus to finish a portion of Dictador's finest, decades-old (minimum 40 years) Colombian rum. In all cases, the master distiller, cellar master, or master oenologist at each respective 2 Masters affiliate House has total control over the finishing process of the aged Dictador rums.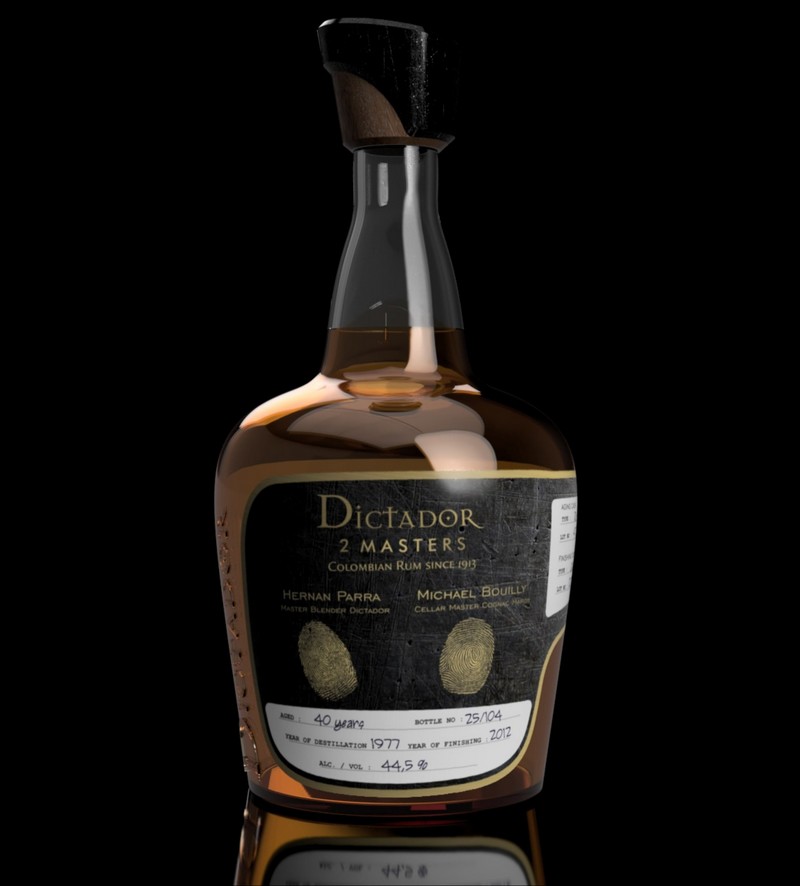 "Allowing complementary Masters to finish the liquid that my family has nurtured for decades is not only a leap of faith, but a form of art," said Parra. "Choosing the correct Houses to participate was incredibly important in that there had to be a symbiotic relationship between myself and the other artisans who would agree to craft a version of our rum that would not just be liquid art, but an eventual masterpiece."
"Selecting the appropriate collaborators with the knowledge, skill and unwavering passion were paramount to creating 2 Masters," explained Parra. "As we embarked on this journey, we had the wonderful opportunity to get to know our partners and understand their experience. This has made the alliance even more exciting as together, we can see all the possibilities ahead for this project."
Of the 2 Masters project, Bénédicte Hardy, owner of Hardy Cognac has said, "Rum is a little more innovative. I think it's a very unique experience for us because I have known Dictador for a few years and I am very impressed about the way they approach the market. I am very impressed by the style of their products and I am really enjoying the fact that we can cooperate."
While each of the producers has creative control over the finishing process—which is expected to take anywhere between three months to three years to complete depending upon environment and artistic discretion—Parra and the Dictador team are in close contact with the partners to chronicle each journey on film.
According to Dictator, Masters from bourbon, tequila, mezcal, sake, port and baijiu brands are expected to be a part of the 2 Masters initiative in the near future.
images: dictador