The Supershell project reinvents the shoe's Shelltoe. 
adidas Originals by Pharrell Williams – Supershell – Artwork Collection.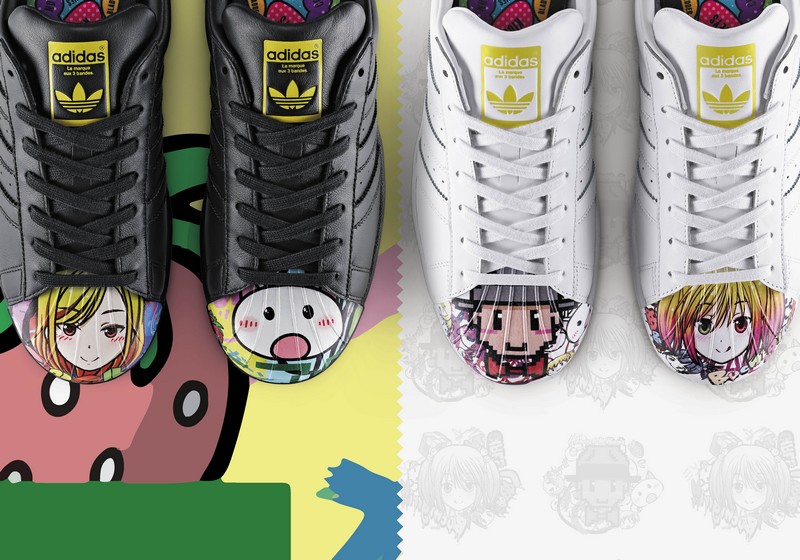 Pharrell Williams is synonymous with vibrant optimistic colors. For him, a shoe is a canvas for creation. After the Supercolor release this April, Pharrell Williams is back for Autumn Winter 2015 with Adidas Supershell. For the very first time, the Shelltoe was completely reinvented by Pharrell hand-pick friends and artists from around the world.
The Superstar's Shelltoe comes alive with signature graphic artworks and designs from NYC contemporary artist Todd James, American photographer-director Cass Bird and contemporary Japanese artist Mr.. The artists' designs are then joined by six of Pharrell's very own artworks "that explore life force and energy and its relationship with color."
With a limited release and exclusive artworks for different regions around the globe, the footwear is offered in black and white colorways, allowing the vibrant artworks to take center stage. Adding an additional layer to the concept: each left and right shoe features a different graphic treatment allowing the collection to be mixed and matched endlessly, forming yet another opportunity for creative expression by the wearer themselves.