Gucci's 1921 Gucci Café & Restaurant 0pens in Shanghai with bruschetta and spaghetti.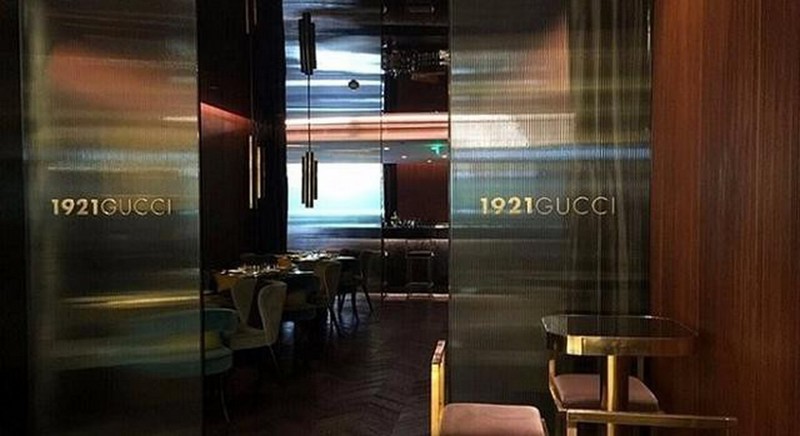 Shanghai is the perfect city to pair food and fashion. Gucci, one of the world's most famous luxury fashion labels, unveiled its lavish eatery called "1921 Gucci Café" inside the IAPM luxury shopping centre, one of Shanghai's most popular commercial avenues. The announcement came after carmakers Porsche opened a high-end restaurant in Atlanta (U.S.), as part of the $100-million Porsche Experience Center.
Gucci's Café was named after the year the Italian luxury house was founded. The Café is the brand's first full- service restaurant, but the house already owns a Gucci-themed cafe in Florence, part of the Gucci museum opened in 2011 to celebrate the brand's nine decades of existence. Add to this, the cafe / lounge at Seoul flagship store and the bar at Gucci men's store in Milan.
Located on the fourth floor of the IAPM luxury shopping mall, the 921 Gucci Café Shanghai is accessible by means of an elevator from the Gucci store in the mall. Here the menus, cutlery and napkins are emblazoned with the 1921 Gucci logo. The new culinary destination in Shanghai will serve Italian cuisine, authentic bruschetta, with pasta options being an obvious highlight. A two-course lunch will cost just under $50.
Luxury-themed restaurants are also operated by Bvlgari, Dolce & Gabbana, Armani, and Roberto Cavalli.