A collector's edition of the Peerless Fonderie 47 known as "The Pen That Destroys an AK47."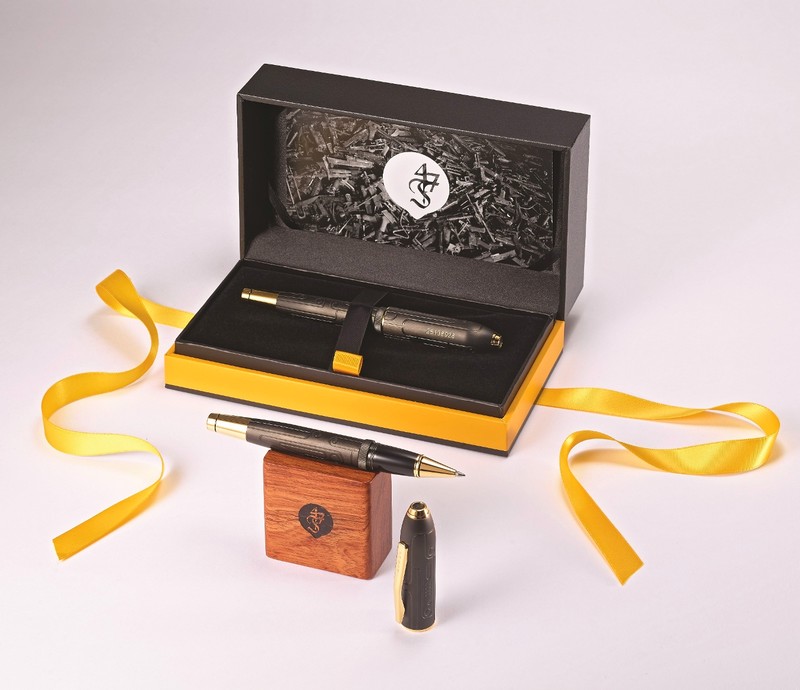 This fall, Fonderie 47, the company known for turning African AK47's into wearable art, is partnering again with fine writing instruments manufacturer CROSS to help bring an end to violence. The brand transforms tools of war into objects that inspire human imagination and action.
Fonderie 47 transforms AK47s from war torn regions of Africa into luxurious and beautiful accessories. The organisation, which was founded by Cross "Mark Maker" Peter Thum, has been responsible for the removal of more than 55,000 assault rifles from circulation in Africa.
This special-edition rollerball pen supports the mission to stop gun violence in war-torn regions of Africa by reducing the supply of available assault rifles. With this aim, each Peerless Fonderie 47 Collector's-Edition Rollerball Pen purchased funds the destruction of one more assault
rifle in Africa.
On the heels of a successful limited edition collaboration in 2015, CROSS and Fonderie 47 worked closely together to evolve the aesthetic of the pen to reflect design elements of the weapon itself. Each pen features black PVD plating with 23KT gold-plated appointments, a disk of
blackened steel from a melted-down AK47 gun embedded in its cap and the unique serial number of the gun that was destroyed to create the writing instrument.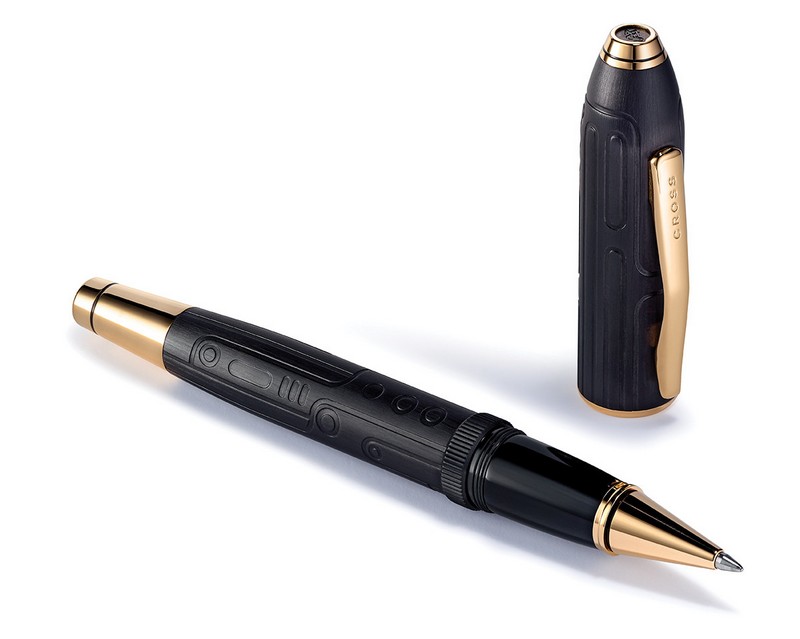 The Peerless Fonderie 47 Collector's-Edition Rollerball Pen funds the destruction of one more AK47. Carry, use, and display it as a symbol of hope and change.
According to Fonderie 47, the creation of these collector's pieces came as a result of the efforts of the team, who spent a year and a half in conflict zones in Africa negotiating to safely and legally obtain confiscated assault weapons. "Once secured, the guns were melted down by
a local blacksmith and then the team transported them back to the US," explains the manufacturer.
The next phase of the project took root in Brooklyn, NY, where they built a forge and engaged an American blacksmith to remake the gun steel into new ingots from which the signature Fonderie 47 pieces for the pens could be created.
The fine writing instrument craftsmen used the blackened gunmetal to create the fine details of the recycled steel Fonderie 47 logo which is inset into the cap of this new edition to the Peerless collection, the finest writing instrument ever created by the brand.