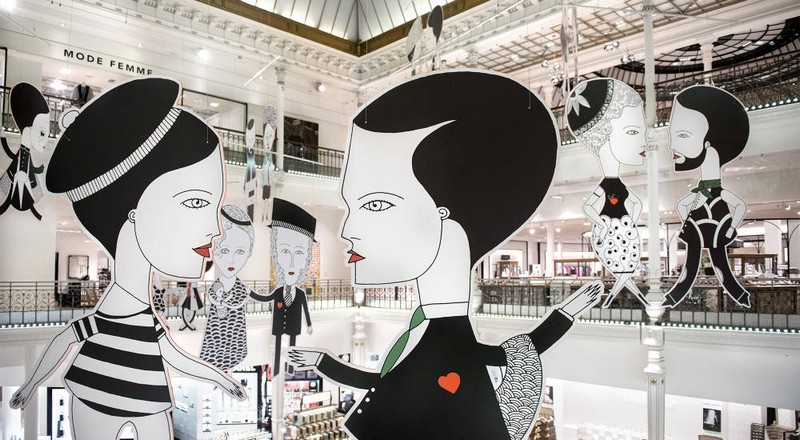 Paris' secret, cosmopolitan and surprising facets of the city are presented in a new exhibition at Le Bon Marché. Paris is presented through the eyes of entrepreneurial creative talents.
Accessories, fashion creations, home decor, beauty care, gourmet and more, all celebrate Paris in The PARIS! exhibition bursting with creativity.
After Brazil, Japan and Brooklyn, Paris is in the spotlight at Le Bon Marché Rive Gauche and La Grande Epicerie. Proudly supporting "Made in Paris", their creations are crafted in the heart of the city in workshops that reinvent inimitable Parisian savoir-faire and celebrate their home neighborhoods, including Maison Château Rouge, emblematic of a cosmopolitan Paris, or Pairs in Paris, whose sneakers are named after Paris streets. The event features forty highly original brands, plus exclusive creations by celebrated houses such as a Dior pochette purse with motifs that celebrate Paris.
Another exhibition guest is street artist Fred le Chevalier, whose well-known characters – generally found on the walls of the capital – are featured beneath the glass canopy and in display windows, joined by traditional newsstand kiosks, cafés and other Paris fixtures interspersed throughout the luxury department store.
The elegant atmosphere and a refined selection of high-end products and services make Le Bon Marché Rive Gauche the most selective department store in Paris.
The PARIS! exhibition on the ground floor of Le Bon Marché runs until October 15th.