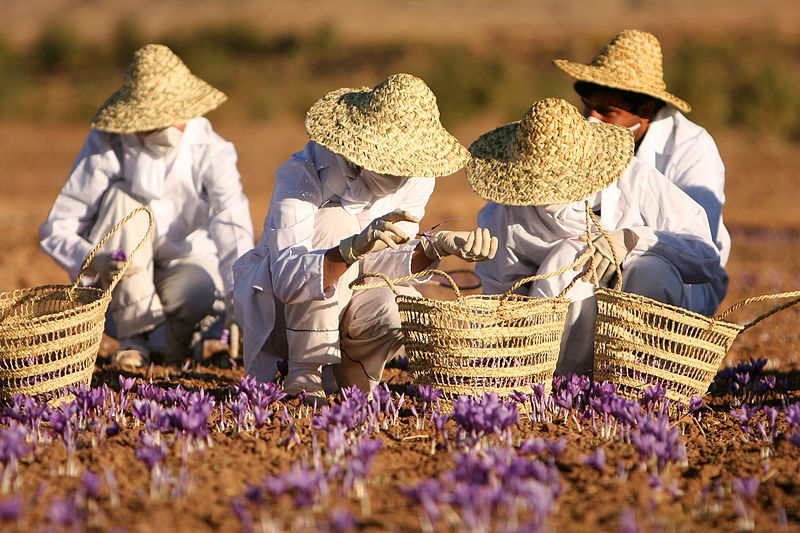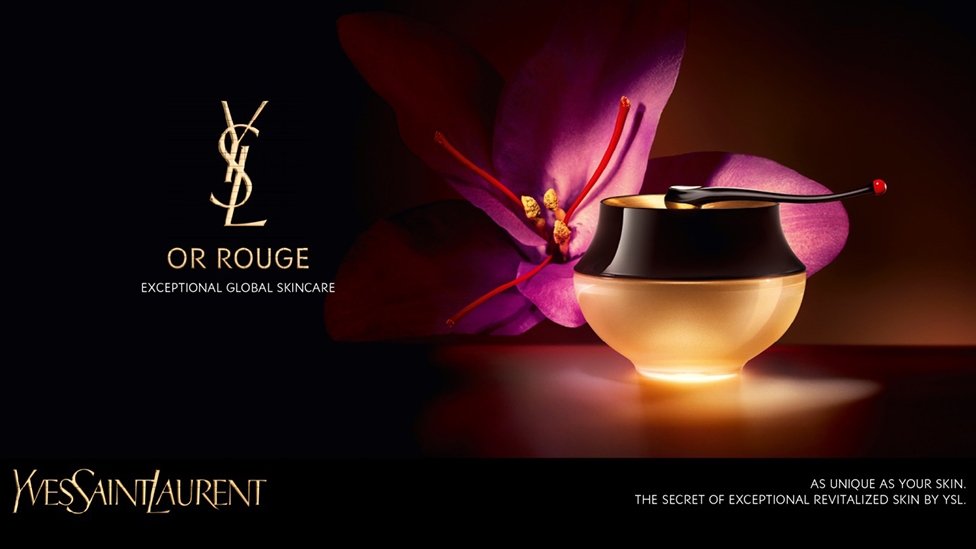 Saffron stigmas (derived from Crocus sativus/ Saffron crocus), "the world's most expensive spice by weight," has a long medicinal history as part of traditional healing; several modern research studies have hinted that the spice has possible anticarcinogenic (cancer-suppressing), anti-mutagenic (mutation-preventing), immunomodulating, and antioxidant-like properties. Other controlled research studies have indicated that saffron may have many potential medicinal properties and beautifying effects. For only one week each autumn, the flower's red pistils are harvested by hand, picked at dawn.
The exceptional power of this legendary flower is revealed by science in an exclusive patented complex: Red Gold GFCTM used by Yves
Saint Laurent in Or Rouge, the luxury beauty house's most exceptional skincare range. For the first time, protection properties of Saffron pistil extract and crocin against stressors were demonstrated. To these extraordinary properties of crocin, YSL.SKINSCIENCE committee of experts has bonded the best of their know-how in Glycobiology by adding a potent glycan, X-Glycan, which stimulates skin capacity to renew.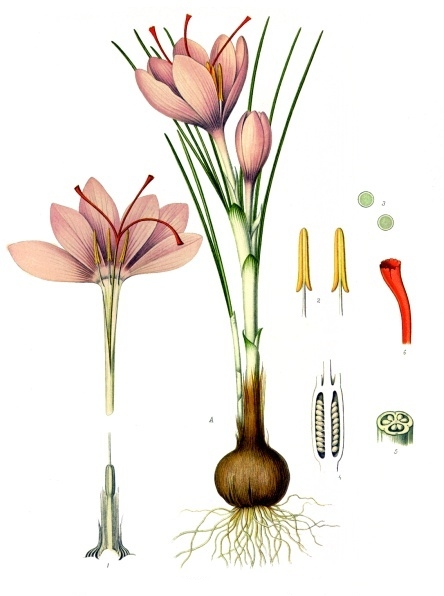 According to YSL, The Or Rouge Crème targets the appearance of fine lines, wrinkles, smile lines and roughness. Dullness and dark spots appear reduced, leaving the skin appearing more radiant, firmer and more uniform. For this ultimate luxury skincare range YSL uses saffron from the High Atlas Mountains near Marrakesh. Here it is cultivated the highest-quality saffron in the world.
The Yves Saint Laurent Or Rouge collection offers three exclusive gestures via Or Rouge Creme, Or Rouge Eye Creme and Or Rouge
Lotion.