With the aim to contribute to the research by raising money to fight against the Duchenne Muscular dystrophy disease, Christophe Claret introduces a unique piece designed especially for Only Watch 2017 auction.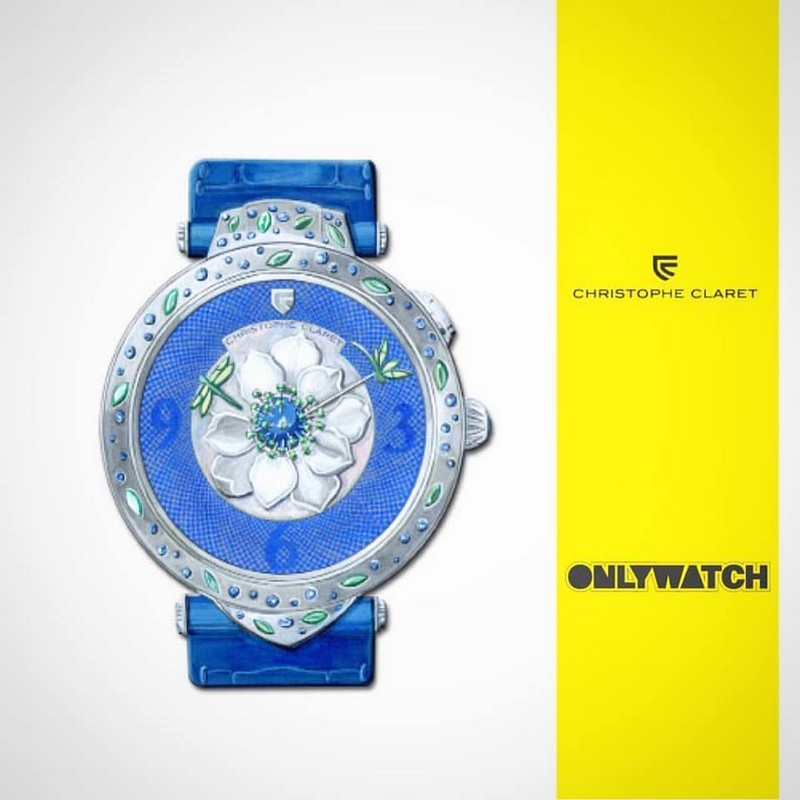 The start of 2017 featured some exciting new watch models from the Christophe Claret brand: for its second participation in the Salon International de la Haute Horlogerie, the watchmaker from Le Locle unveiled its Maestro watch, now on a tour in the U.S. and Mexico.
For the third consecutive year, Christophe Claret is taking its place alongside the Monaco Association against Muscular Dystrophy (AMM) and donating a timepiece to Only Watch for its 7th edition: Magicafiore, an exceptional and one­of­a­kind ladies' watch.
With more than 25 million euros raised since 2005, Only Watch, under the patronage of HSH Prince Albert of Monaco and at the initiative of Luc Pettavino, President of the Monaco Association against Muscular Dystrophy, is organizing its 7th edition. The auction will be held for the second year running in Geneva, on
Saturday November 11th 2017. Prior to that, from September 27th to 30th 2017, the Monaco Yacht Show will host the first stage of a promotional world tour of the collection. The funds collected will be entirely donated to scientific and medical research on neuromuscular diseases in general and on Duchenne muscular dystrophy in particular.
At the heart of Christophe Claret's watchmaking journey, a 3D depiction of the cherry blossom revisited by Christophe Claret gives pride of place to artistic crafts. The blue enameled center of the flower features a pistil topped with a blue sapphire and stamens represented by 28 emeralds.
Christophe Claret invites two hand engraved and green lacquered dragonflies, featuring wings enhanced by sky blue Super­LumiNova, to indicate the time. The white gold case is adorned with 59 blue sapphires and 15 marquise-cut emeralds symbolizing the leaves of the cherry tree.
In addition to the Arabic numerals at 3, 6 and 9 o'clock, the dial presents a second display. One press on the pusher at 2 o'clock makes the numbers disappear to reveal the phrase specially created for Only Watch: "Pour l'amour de la vie" (For the love of life). This message can be personalized via a configurator on the
brand website. The watch can display any message requested by the owner, in the desired language, with a limited number of characters. The sapphire caseback provides an opportunity to admire the movement's oscillating weight sculpted like a flower and set with eight precious stones (4 emeralds and 4 blue sapphires).
At will, the owner can indulge in the "He loves me… he loves me not" game, the simplified English version of daisy petals.