The Billionaire ASHOKA from Jacob & Co. is a pièce unique, and only one will ever be made.
Swiss watch manufacture Jacob & Co. announced an exciting new collaboration between Jacob & Co. and ASHOKA by William Goldberg.
Covered in Diamonds. Jacob & Co. is featuring ASHOKA diamonds to adorn the spectacular new Billionaire ASHOKA timepiece. The entirety of the watch, outside of the movement, is covered in ASHOKA diamonds, including the case, bracelet and clasp, with the exception of the rose-cut white diamond on the crown. The total carat weight of this stunningly unique piece is over 189 carats.
The ASHOKA is the spectacular, proprietary diamond cut created by William Goldberg, named after a legendary third- century warrior, one of India's greatest emperors, King Ashoka Maurya.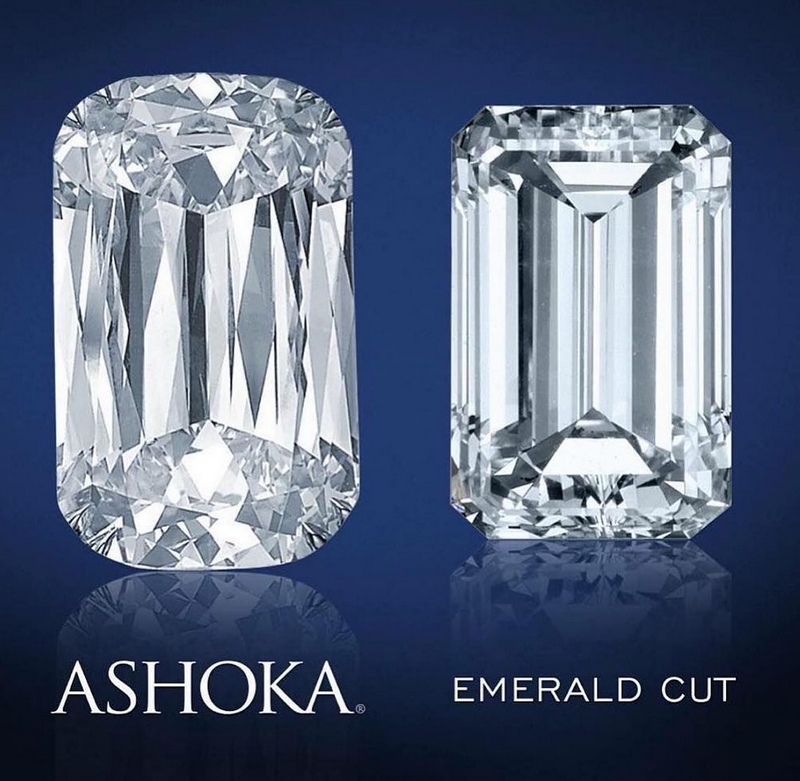 It is exclusive. It is extraordinary. And it cannot be duplicated.
With a rectangular shape, rounded corners, and 62 precisely-cut facets, the ASHOKA is quite rare. Less than 1% of all rough diamonds even possess the potential to become an ASHOKA – making the Billionaire ASHOKA watch an extraordinarily special timepiece.
"Imagine creating a diamond whose beauty is without compare. A diamond so rare, only a fortunate few will ever possess it. When William Goldberg first laid eyes on the legendary ASHOKA diamond, he was mesmerized by it. But more importantly, he was inspired by it," commented the Swiss watchmaker.
William Goldberg's proprietary ASHOKA diamond is a stunning affirmation of one man's vision – extraordinary, exquisiteand filled with joy. One of William's many memorable quotes is, "You shouldn't cheat a diamond of its right to be beautiful."
In the case of the ASHOKA diamond, he gave it his all. Its distinctive cut and 62 facets make the ASHOKA® diamondappear 30 percent larger than an emerald cut diamond of the same weight.
The Three Monkeys who see no evil, hear no evil and speak no evil have been a part of world culture for many centuries. Now, Jacob & Co. immortalizes these sculptures in the new Astronomia Art Three Monkeys. ⠀
⠀
Inspired by Japanese philosophy, the hand-engraved 18K rose gold sculptures depict Mizaru, who covers his eyes, and sees no evil; Kikazaru, who covers his ears and hears no evil; and Iwazaru, who covers his mouth, and speaks no evil.⠀
⠀
These Three Wise Monkeys, immortalized in the Astronomia Art Three Monkeys, illustrate the idea of protecting yourself from evil in all forms.
Powering this incredible timepiece is the iconic Jacob & Co. double-axis tourbillon movement, featuring four satellite arms. The tourbillon is on one arm, turning on two axes, one in 60 seconds and the second in five minutes. ⠀
⠀
On the second satellite is the 288-facet Jacob-cut diamond, rotating on itself in 60 seconds. On the third satellite, directly across from the tourbillon, is the time display, while on the fourth satellite is the magnesium lacquered globe, which rotates on itself in 60 seconds.⠀
⠀⠀