The new Nile Ritz-Carlton Cairo promises to marry a "bucket-list" city with world-class services.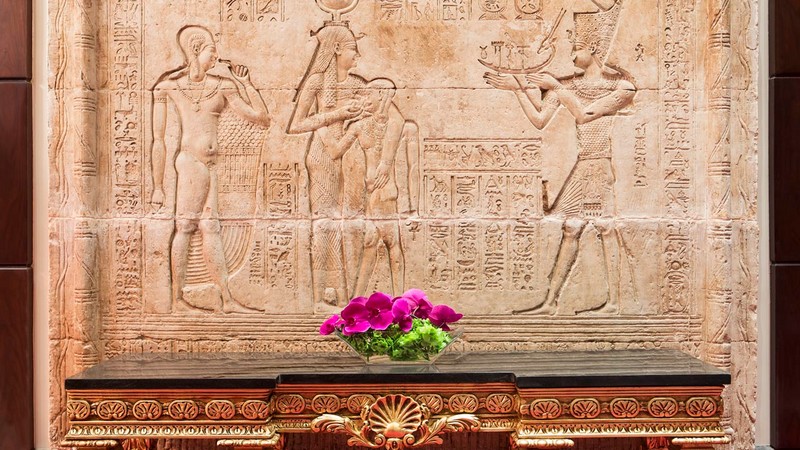 Cairo is a vibrant destination and no matter what your purpose in visiting the city, business or leisure or visiting family, there is always a sense of discovery. A tasteful fusion of the past and present appeals and keeps Cairo current. In the heart of Cairo, a new Ritz-Carlton luxury hotel offers a stately vantage point to witness the resurgence of one of the world's most famous historic destinations.
When it was constructed in the 1960s, this iconic 65,000 m² hotel was the fashionable meeting place of dignitaries and celebrities. Originally called the Nile Hilton, its location is unparalleled: on El Corniche, the city's prestigious Nile promenade, and neighbour to the Museum of Egyptian Antiquities, the Arab League and Tahrir Square.
"The renovation of this landmark building called for a highly sensitive approach. A strategy of preserving and rejuvenating while adding new functions was adopted to transform the historic edifice into a contemporary luxury hotel for Ritz-Carlton. Making the most of the scenic vistas of the Nile, the project includes a conference centre/banquet hall with multiple meeting rooms for up to 1,100 people, new restaurants and a new spa. The renovation incorporates a variety of landscaped open spaces and pools adjacent to the Nile, inviting guests outside to take advantage of Egypt's warm climate," commented WZMH Architects.
"Cairo is a city that fuses the majesty of the past with the pulse of the present and the promise of the future," stated Herve Humler, President & C.O.O., The Ritz-Carlton. The Nile Ritz-Carlton Cairo will offer leisure and business travelers to the city an opulent retreat in 331 rooms with ultramodern facilities.
"Visitors over the centuries have been drawn by its ever-evolving mix of history, trade and culture, which continues to draw adventurists, as well as families and business travelers to this vibrant city. With millennial travelers seeking luxury as part of their travel experience, the Nile Ritz-Carlton Cairo marries this "bucket-list" city with world-class services. This has not only made Cairo more appealing but has also given us the opportunity to raise our first Ritz-Carlton flag in on the banks of the Nile."
Cultural aficionados and art enthusiasts who desire more than visits to the Sphinx and the Pyramids can delight in Cairo's lush art scene that runs the gamut from Islamic art to impressionist paintings. For the gourmand, the flavours that the city offers showcase the potpourri of cultures that has enriched the city's personality and made it a unique destination.
Cairo is unveiling the diversity of its luxury offering and allowing Arab and global travelers to discover the city in new and innovative ways.