Qatar Airways Debuts New A380 First Class Seats at ITB Berlin, world's biggest travel fair in Germany's capital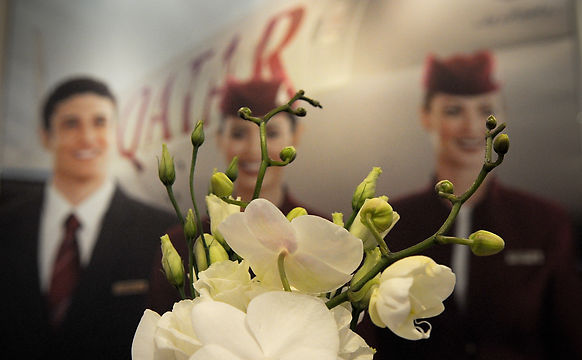 On the opening day of the world's largest travel trade fair being held in the German capital, Qatar Airways unveiled its highly anticipated luxury First Class seats that will form part of the aircraft's tri-class configuration.
As a guest of honour the Governing Mayor of Berlin, Klaus Wowereit, was the first to test the product at the ITB Berlin. All eyes were on the large screen for the unveiling of Qatar Airways' new First Class Seats for the Airbus A380. Qatar Airways CEO, AkbarAl Baker presented the new First Class seats with pride, "It is a landmark moment to see this fantastic new First Class A380 seat displayed here at ITB Berlin, the perfect event at which to announce such important innovations to our global audience."
The new spacious and high-tech First Class seat features a 90-inch seat pitch, transforming into a fully flat bed, together with an expansive choice of entertainment options displayed on individual 19-inch television screens.