The decline of the oceans is the world's largest solvable problem but with decisive action and support, over the next 20 years, this crisis can be reversed.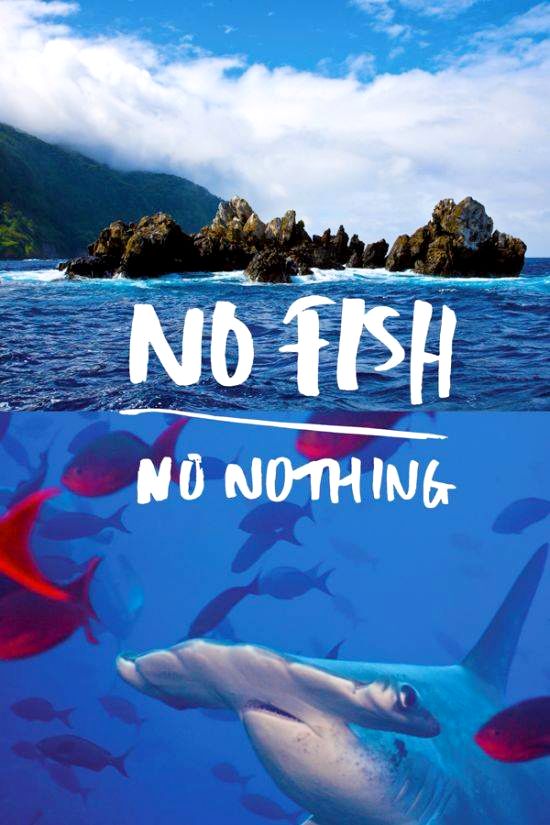 Did you know that more than 40 species of marine fish currently found in the Mediterranean, could disappear in the next few years? Kenzo Creative Directors Carol Lim and Humberto Leon announced KENZO's highly committed partnership with marine protection specialist BLUE Marine Foundation.
Based in the United Kingdom, Blue is campaigning for the protection of marine life, use of sustainable methods of fishing and creation of maritime reserves. The organization has already achieved impressive results, including the creation of the world's biggest marine reserve on the Chagos Archipelago in the Indian Ocean. Its current mission is to ensure protection for 10% of the world's oceans by 2020.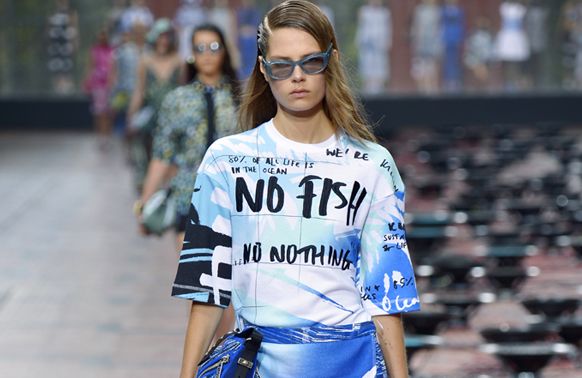 "We are delighted to announce a highly committed partnership with marine protection specialists the Blue Marine Foundation (BLUE). Born and raised in California and living in close proximity to the beach and ocean, the protection of all marine life has always been a cause extremely close to our hearts. And with a Spring-Summer Collection for 2014 borne of a maelstrom of oceanic inspirations, we have made it our joint mission to assist in the fight against marine pollution, overfishing and destruction of marine life, through partnering with one of the strongest teams of conservationists today," said Kenzo Creative Directors.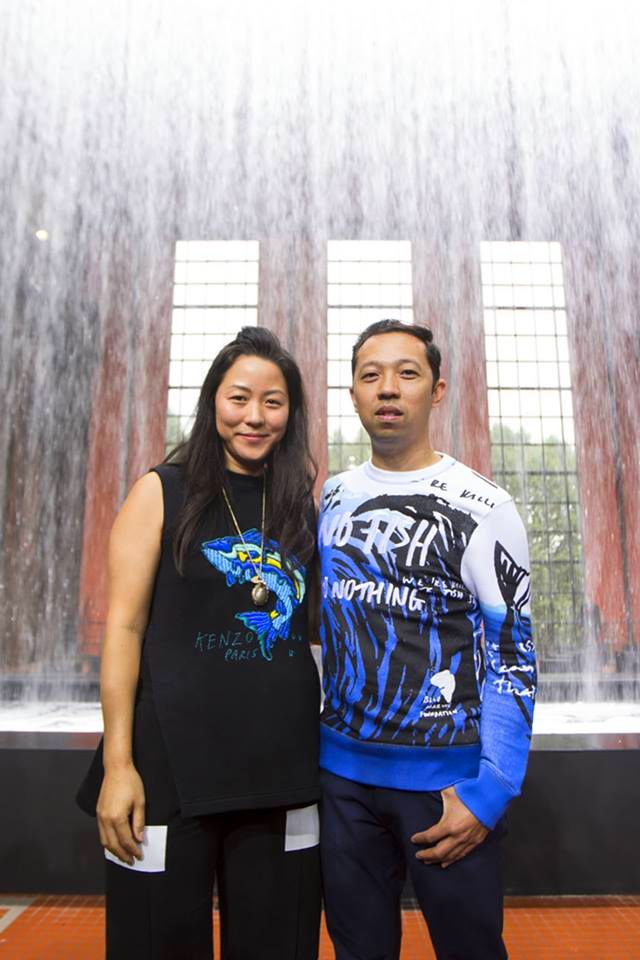 The fashion label revealed the #nofishnonothing line, a capsule collection dedicated to the partnership, with proceeds set to be donated to the foundation. "No fish no nothing" is a line of unisex sweaters and tee-shirts. The pieces will be sold in KENZO stores, at Kenzo.com and other participating retailers.