With Christmas on the mind: First Vanessa Bruno fragrance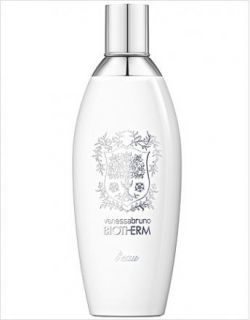 Vanessa Bruno and Biotherm make a good team for elaborating a perfume that will give off a feeling of a fairy tale and Christmas atmoshere.
French fashion designer came with the ideea of a scent that will remind us about Christmas spirit, Christian Andersen and The Snow Queen fairy tales.  Biotherm embodied this picture with the use of essential oils (like all of Biotherm's fragrances), adding notes of tangerine and blood orange, florals such as rose and lily, and a base of cedar, amber, and musk.
"Christmas is a very important time of year in Denmark. So I tried to create a sense of freshly fallen snow, of white, of crystal, something a natural woman would wear.", said Vanessa Bruno.
The perfume, which will be available only in Europe from mid-October to December at a price of €42, will be called L'Eau, which has already proved a successful name for Serge Lutens and Issey Miyake.
[adsenseyu1]
More: yahoo news